The Rangers have reached an agreement with free-agent third baseman Todd Frazier, according to Evan Grant of the Dallas Morning News. The Athletic's Ken Rosenthal reports that it's a one-year, $5MM guarantee that includes a club option for a second year. Frazier will collect a $3.5MM salary in 2020 with a $5.75MM option for 2021 that comes with a $1.5MM buyout, per Mark Feinsand of MLB.com. The deal is pending a physical.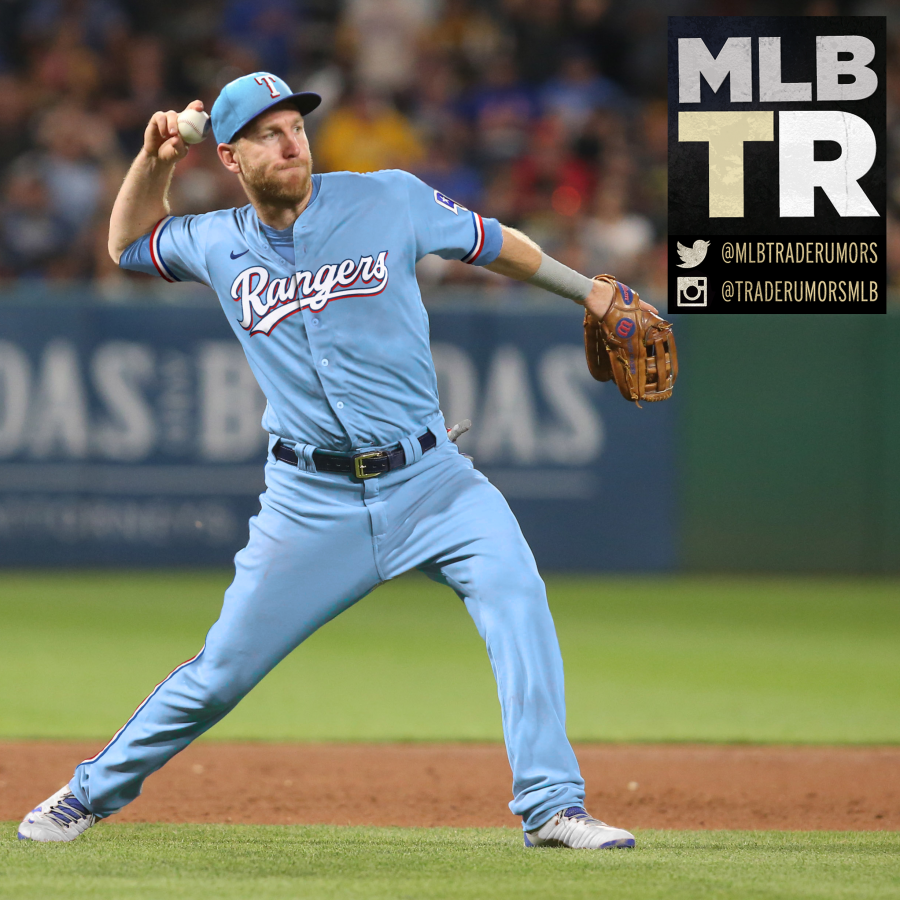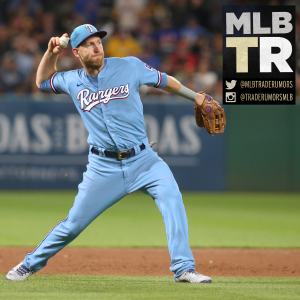 Frazier, who will turn 34 in February, just wrapped up his second season with the Mets, authoring a nice bounce-back after a rough 2018. He posted a .251/.329/.443 slash line with 21 homers in 499 plate appearances. He's been sapped of some of the power that made him a fan favorite in Cincinnati, but he has remained a roughly league-average hitter that also provides passable defense at third base. That's enough to make him attractive to a Texas team that didn't get great production from the position last year.
The numbers Frazier posted last year were in line with his career marks, making his dismal 2018 season look more like an outlier. If that's true, and the Rangers get a version of Frazier that performs closer to his 2019 levels, it will be hard for Texas to be upset with such a low-cost signing that fills a clear need. Nick Solak looked to be the best in-house candidate to claim the position, though the Rangers may prefer to deploy him in a utility infield role.
Texas has been variously connected to all of the offseason's big names at third base, including top free agents Anthony Rendon, now with the division rival Angels, and Josh Donaldson. The latter has yet to sign, but the Rangers are said to have backed off in their pursuit as he eyes a four-year deal. Most recently, they've been connected to Rockies star Nolan Arenado, though there's skepticism that a deal will get completed. To be sure, Frazier doesn't offer the same star power as the aforementioned trio, but he represents an adequate stopgap and insurance should they go 0-for-3 in their pursuit of the big fish.
Moreover, the addition of Frazier, who can also play first base, presumably doesn't necessarily preclude the Rangers from continuing their pursuit of a top-flight option at the hot corner. Indeed, MLB Network's Jon Morosi reports that Texas will not cease in attempting to acquire Arenado even after signing Frazier. Should their play for Arenado come to fruition, Frazier would likely slide into a timeshare with Ronald Guzman at first base. And should the Rangers miss out on Arenado and Donaldson, then Frazier is penciled in as a short-term solution, with top prospect Josh Jung waiting on the horizon.
To this point, the Rangers have allocated most of their offseason resources to upgrades on the pitching side, adding Corey Kluber, Kyle Gibson, and Jordan Lyles to the projected starting rotation. That has left some work to be done on the position player side of things, with third base getting the most buzz. But the Rangers have some interest in free-agent slugger Nicholas Castellanos, though interestingly they like Castellanos only as a potential first base upgrade—not as an outfielder. On the other hand, Marcell Ozuna might still be in play for the outfield, which currently features Joey Gallo, Danny Santana, and Willie Calhoun.