Mitch Moreland will be back for at least a fourth season in Boston, as the Red Sox announced Tuesday that he's been re-signed to a one-year deal with a club option for the 2021 season. The BASH Baseball client will reportedly be guaranteed $3MM in the form of a $2.5MM salary in 2020 and a $500K buyout on a $3MM option for the 2021 season. Right-hander Denyi Reyes has been designated for assignment to open a spot on the 40-man roster, per the Red Sox.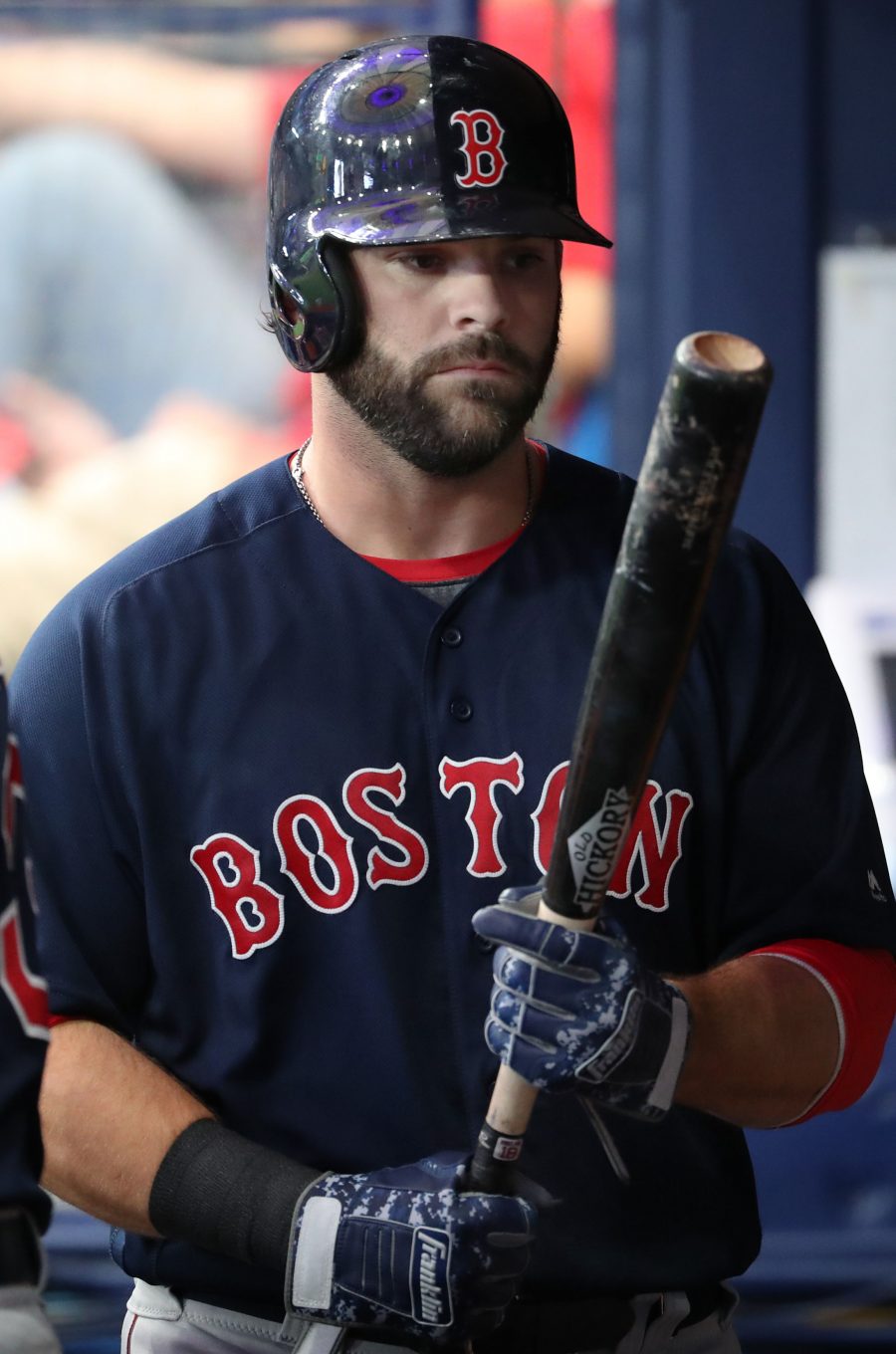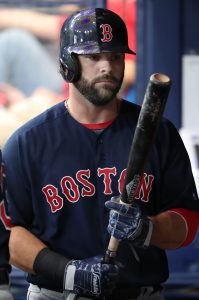 This marks the third time that Moreland, 34, has signed a free-agent deal with the Red Sox. Since signing in Boston prior to the 2017 season, he's delivered a .247/.326/.455 slash with 56 home runs, 74 doubles and five triples. Most of that damage from the left-handed-hitting Moreland has come against right-handed pitching, so it wouldn't be a surprise to see right-handed-hitting Michael Chavis pair with him at the position.
Beyond his respectable contributions at the plate, Moreland is renowned for his defensive prowess at first base. Defensive metrics suggested that Moreland took a step back in his age-33 season, though most measures of his glovework still pegged him as a roughly average defender at the position, and his track record is quite strong overall. Given that he'll come at such an affordable rate not only in 2020 but potentially in 2021, Moreland is a sensible re-signing even at a time when the Red Sox are striving to lower their luxury tax commitments.
Like fellow offseason pickup Jose Peraza, Moreland will count $3MM against the Red Sox' luxury ledger in 2020. With Moreland back in the fold, Boston's bottom-line payroll checks in at roughly $236MM, per Jason Martinez of Roster Resource. Their luxury tax commitments, meanwhile, exceed the $208MM threshold by more than $31MM now that Moreland is set to return.
As for the 23-year-old Reyes, he was added to the 40-man roster last winter as the Red Sox sought to protect themselves against losing him in the 2018 Rule 5 Draft. At that time, Reyes had wrapped up a standout season that saw him post a combined 1.97 ERA with a superlative 145-to-19 K/BB ratio in 155 1/3 innings as a 21-year-old between Class-A and Class-A Advanced.
Reyes turned in a 4.16 ERA (3.69 FIP) against older competition in a pitcher-friendly Double-A setting this past season, albeit with a diminished 6.9 K/9, 2.2 BB/9 and 32.1 percent grounder rate. New chief baseball officer Chaim Bloom apparently wasn't as bullish on the right-hander as the prior regime, and the Sox will have a week to either trade Reyes, place him on outright waivers or release him.
Ken Rosenthal of The Athletic first reported the signing.