More than half the league passed on Hansel Robles after the Mets designated the right-hander for assignment and ran him through waivers back in 2018. Robles was sitting on an ERA north of 5.00 at the time, and he'd posted a 4.92 ERA in a full season a year prior in 2017. Few doubted Robles' raw ability. He'd had a pair of solid years in 2015-16 and despite his 2017-18 struggles in Queens, he'd averaged close to 96 mph on his heater and posted 9.9 K/9 in his Mets career. However, Robles also averaged four walks and 1.4 homers per nine innings pitched with the Mets, and there were questions about his ability to ever take his game to the next level.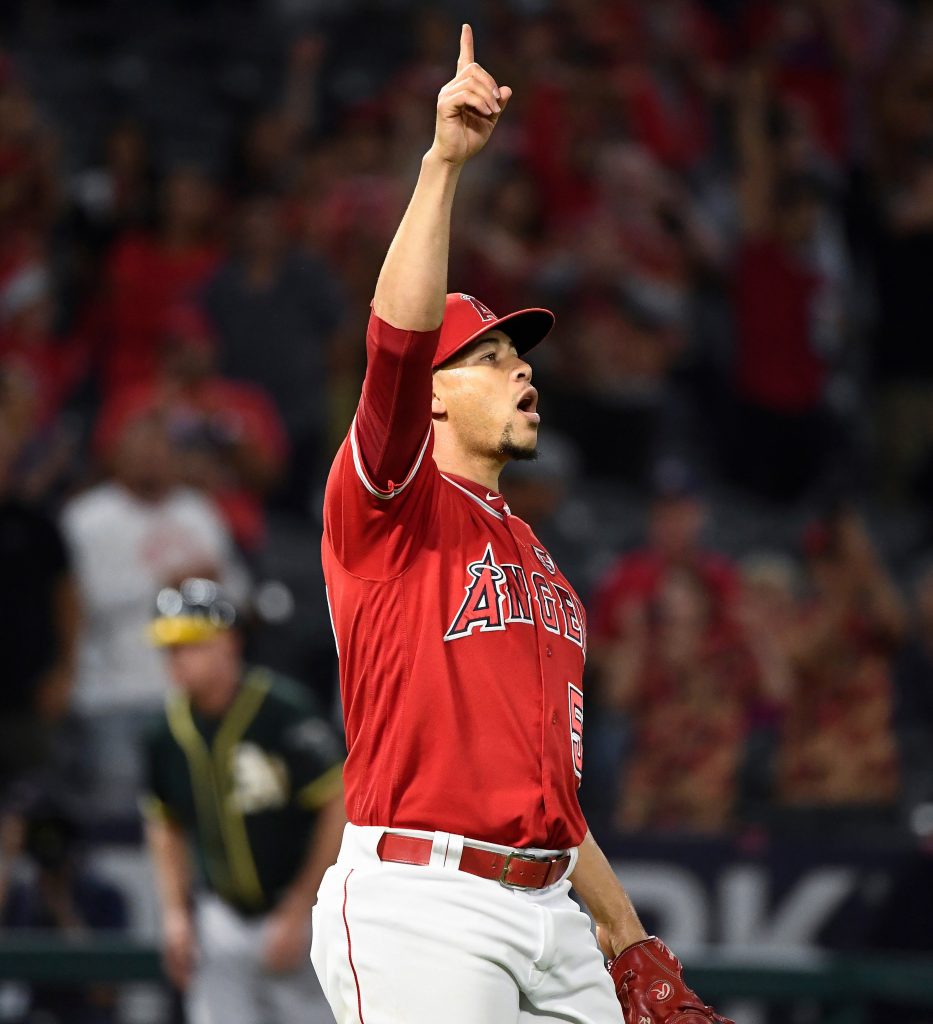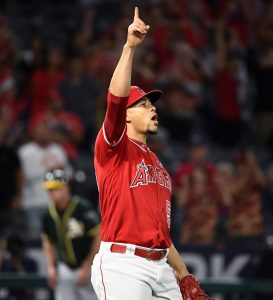 Right now, those questions look like a distant memory.
Since being claimed by the Angels, Robles has enjoyed the best run of his career. Over the life of 109 innings, he's worked to a 2.64 ERA and 2.99 FIP with averages of 9.2 strikeouts, 2.6 walks and just 0.7 home runs allowed per nine innings pitched. In 2019, Robles led the Angels with 23 saves.
This past season, Robles not only saw his average fastball velocity spike to 97 mph — he also changed the manner in which he used it to attack hitters. Robles' approach in his last full season with the Mets (2017) was to bust right-handed hitters in off the plate and to work them low and away. In 2019, he stopped focusing on working righties inside and instead ramped up his usage of four-seamers off the plate away and up in the zone/above the zone. He's far from the only pitcher to begin to shift his focus to high four-seamers, but most pitchers can't match Robles' combination of fastball spin rate (85th percentile) and fastball velocity (96th percentile).
The most notable difference in the 2019 version of Robles, however, was his sudden reliance on a changeup he'd never tossed at even a four percent clip before. Robles had thrown a total of 115 changeups in his career prior to 2019. He threw 262 changeups last year alone. The pitch proved to be the most effective offering in his newly expanded arsenal and greatly improved his ability to handle left-handed hitters. Opponents posted a ridiculous-looking .169/.179/.215 batting line in plate appearances that ended with the pitch, which carried a hefty 19.5 percent swinging-strike rate.
Fueled by a his newfound comfort with the changeup, Robles held hitters to a .221/.263/.332 batting line on the whole last season. That translates to a .254 weighted on-base average (wOBA) that tied him for the 38th-best mark among the 631 pitchers who faced at least 50 hitters in 2019. That excellence wasn't just a case of BABIP smoke and mirrors, either; Robles' .280 average on balls in play last season fell right in line with his career .278 mark. Based on those K/BB numbers and the quality of contact he allowed (or rather, the lack thereof), Statcast pegged him for an expected wOBA of .269 that closely resembles his actual mark. He ranked in the 76th percentile or better in terms of expected batting average, slugging percentage and wOBA as well as hard-hit rate allowed.
This isn't the first time that Robles has had success in the Majors. In 2015-16, he tossed 131 2/3 innings with a 3.55 ERA, seemingly beginning to solidify himself as a reliable bullpen cog. But Robles has never looked this good before, either. The onus will again fall on him now to maintain the promise he's shown — something he wasn't able to do after that encouraging two-year run. Perhaps the league will adjust to his new-look changeup after a full year's worth of data. Injuries are always a risk, too, and relief pitching in general is a highly volatile part of the game.
Right now, however, the Angels look to have secured themselves a flat-out steal when they scooped Robles up 22 months ago. He's controlled through the 2021 season, giving him time to either contribute to a revamped Angels roster featuring Anthony Rendon, a healthy Shohei Ohtani and rotation newcomers Dylan Bundy and Julio Teheran … or time to further build his stock as a trade chip, extension candidate or 2021-22 free agent.
Regardless of how the remainder of Robles' Angels tenure plays out, you can bet that each of the Orioles, Royals, White Sox, Marlins, Reds, Rangers, Padres, Blue Jays, Twins, Rays, Tigers, Pirates, Giants, Rockies, Athletics, Cardinals and Dodgers would each like a mulligan on passing Robles over when he hit waivers in 2018.