You tend to hear talk of "The Next [insert player's name]" involving guys whose careers change something about the way we think about a sport. It's often the earth-shaking stars — Babe Ruth, Michael Jordan, Lawrence Taylor types. But not always.
In baseball, we've heard talk for years of "The Next Ben Zobrist" or "Team X's Ben Zobrist." It's one of those things that you tended to understand when you heard it. Zobrist embodied something new and different: he was a high-end, star-level performer masquerading as a regular old utility guy. Moving around the diamond, featuring a plate-discipline-driven offensive skillset, and playing in Tampa Bay … it took some time for Zobrist to make it on the map. But once he finally got the recognition he deserved, he became the archetype of a new breed of player.
While the rest of the league caught on to the idea of moving guys around the diamond more liberally, we haven't yet seen a single player match Zobrist as a Swiss Army knife that's actually really good at all its functions over a sustained, multi-season span. Now, as Zobrist rides off into the sunset, Jeff McNeil of the Mets promises to change that …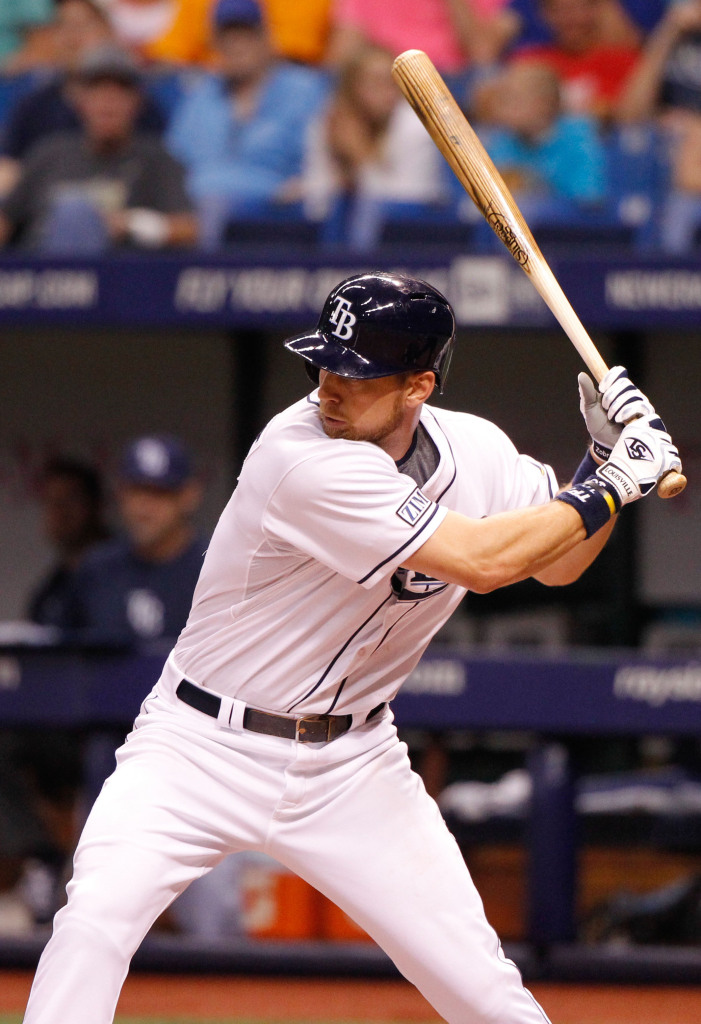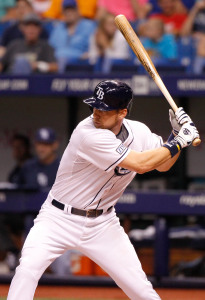 The then-Devil Rays originally landed Zobrist from the Astros — in exchange for Aubrey Huff — way back in the early days of MLBTR (July of 2006). Some guy named Tim Dierkes wrote up the trade, characterizing Zobrist as a "solid but not spectacular shortstop prospect" of the sort who's a "good guy to have around, gets on base, but not a star."
Thankfully, Tim's readers stuck with him despite that whiff. (I doubt I've had any of those, so … no need to go back and check, thanks.) In truth, the description was plenty fair at the time. It took a while for Zobrist to emerge.
Zobrist was a mess in his first two MLB seasons, putting up -1.7 rWAR and -1.9 fWAR cumulatively for the Tampa Bay organization. When the club dropped the devil from its name in 2008, Zobrist's age-27 season, his angelic side emerged. He earned his way back for another shot and showed quite well in a 62-game run.
The next year opened with Zobrist as an obvious choice for the MLB roster. He ultimately emerged as an outright star … on paper, at least, while awaiting recognition … by turning in 599 plate appearances of .297/.405/.543 hitting with 27 home runs and nearly as many walks (91) as strikeouts (104). And he did so while appearing at every spot on the diamond aside from the battery (in addition to taking a turn at DH).
Like his forefather, McNeil was a legitimate but non-elite prospect when drafted. (The former went in the sixth round, the latter in the twelfth.) Neither player was hyped much on his way up the ladder; in both cases, they showed excellent plate discipline and polished hit tools … but little in the way of home run power.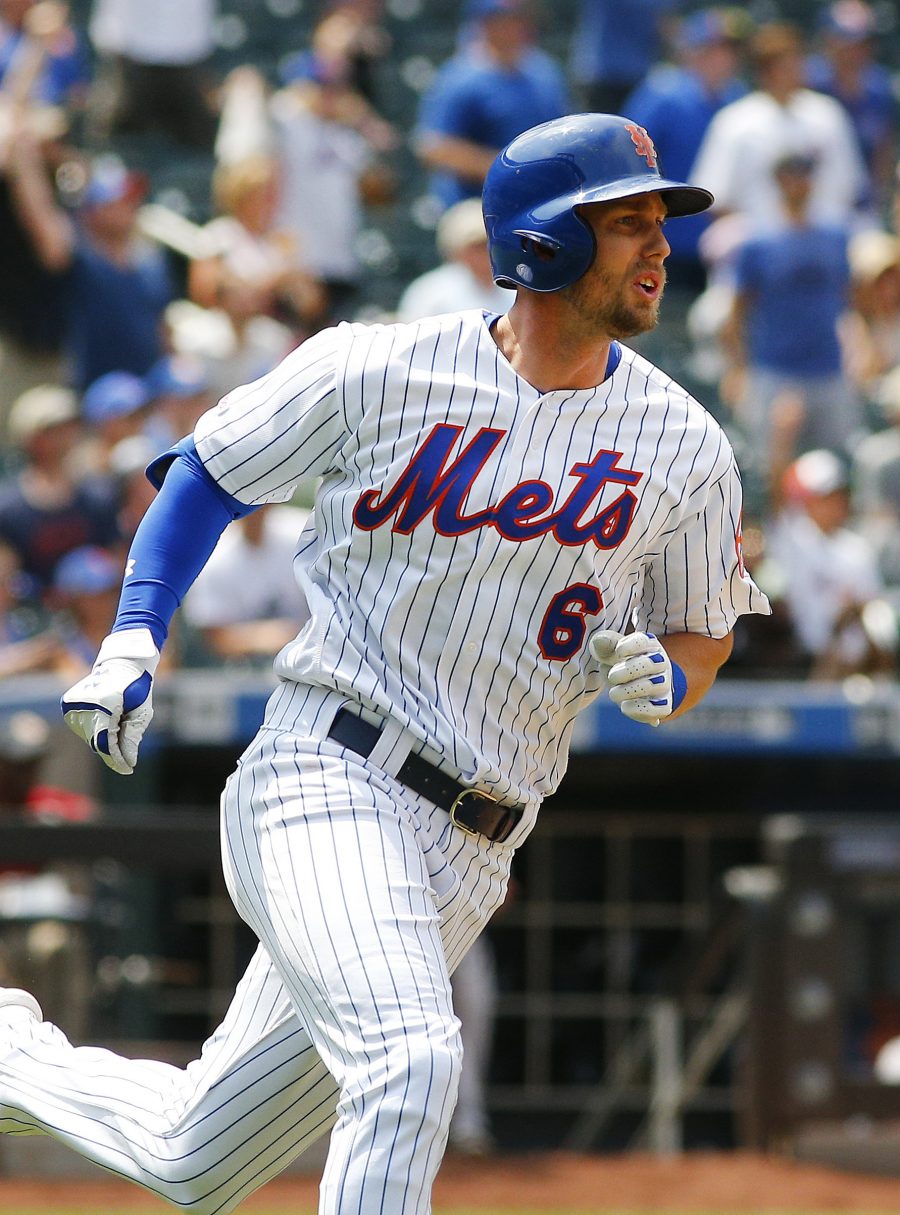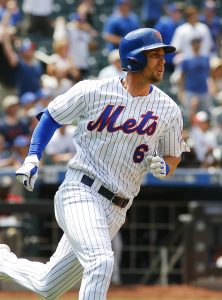 The skillsets are rather similar, as are the timelines. Actually, having recently celebrated his 28th birthday, McNeil is a bit ahead of Zobrist's curve. And his own versatility is proving equally useful to the Mets as Zobrist's did to the Rays.
McNeil lined up mostly at second base when he was first called upon in 2018. He graded rather well there and could certainly have just been kept at the position for the long haul. But the Mets had other ideas. As they cooked up a surprising swap for Edwin Diaz, the Mets reportedly discussed McNeil with the Mariners. Fortunately for the New York org, it didn't ultimately have to put him in. (Ill-conceived though the trade was, as we recently explored on YouTube, losing McNeil would've made it an even greater calamity.) But adding Robinson Cano meant bumping McNeil off of second base. He did have a lot of experience at the hot corner on the farm, but McNeil had spent very little time in the outfield. As it turned out, McNeil handled more 2019 frames on the grass than on the dirt, grading out as a capable defender no matter where he was thrown
While the glovework is what primarily spurs the comparison, there's a lot connecting these two at the plate as well. McNeil is rather more dependent upon his ability to maintain a really lofty batting average to get on base. While he rarely strikes out, he's not as handy at drawing walks as was Zobrist. But with a .321 batting average through 815 career plate appearances … so far, so good.
While McNeil had ramped up his power output in his breakout upper-minors showing in 2018 — thus forcing his way up in the midst of a busted Mets campaign — it was hard to know if it'd carry forward. He hit only three dingers in his first 63 games and 248 plate appearances in the majors. But McNeil launched 23 long balls in 567 trips to the dish in 2019, his first full big league campaign. That's not an overly impressive tally in the streamlined-orb era, but it does suggest that McNeil can find a way to expand his contact skills into loft when the offensive environment supports that kind of approach. Zobrist never came within seven long balls of his first full-season tally, though that certainly didn't stop him from producing a ton of value at the plate.
Why McNeil and not some other would-be Zobrists? Well, to this point, McNeil owns a 141 wRC+ at the plate — figures reminiscent of Zobrist's monster early output. Whit Merrifield has perhaps the best claim, and he's quite a good player in his own right. But he's also a different beast — rather less bat (109 career wRC+) but with greater value on the bases. David Fletcher has versatility on his side, but he's not even an average overall hitter over the same approximate span as McNeil. Likewise, Brock Holt doesn't have a consistent record at the plate. Tommy Edman and Cavan Biggio each had early success, but neither has completed a full MLB season.
So … will the comparison hold? Zobrist took a bit of a step back at the plate in his second full MLB season but rebounded soon thereafter. And he continued to deliver multi-faceted value until he ran out of gas at the tail end. All said, Zobrist delivered 44.5 rWAR and 44.4 fWAR over this 14-year career.
McNeil has a long way to go to reach those levels of overall productivity. Statcast numbers suggest he was a bit fortunate last year, when he carried a .355 xwOBA and .385 wOBA. But even with a bit of a step back, we'd be looking at a high-quality offensive performer who (like Zobrist) contributes in the field and on the bases. Though McNeil is presently slated to line up at third base for the Mets, that could still evolve over time. Perhaps he'll even end up reprising his ever-shifting 2019 role for certain seasons. Whether or not it's ultimately utilized, that flexibility will help immensely when it comes to managing the roster during and between seasons.
Photos courtesy of USA Today Sports Images.