In the 2013-14 offseason, the Tigers were still riding high. Despite some postseason disappointments, the organization had run off three-straight AL Central titles and seemed poised for more. It also had a slate of big-time veterans coming ever closer to free agency.
The top priority, it seemed, was emergent ace Max Scherzer. He had seemingly supplanted Justin Verlander as the top dog on one of the best rotations in recent memory. But free agency beckoned at the end of 2014, Scherzer's age-29 season.
You may recall that the Tigers ended up making a major long-term deal … but not with Scherzer. (No doubt we'll write more on that one at some point soon.) Instead, club and player ended up engaging in a somewhat terse exchange of statements to the press at the end of camp, setting the stage for Scherzer's ultimate departure.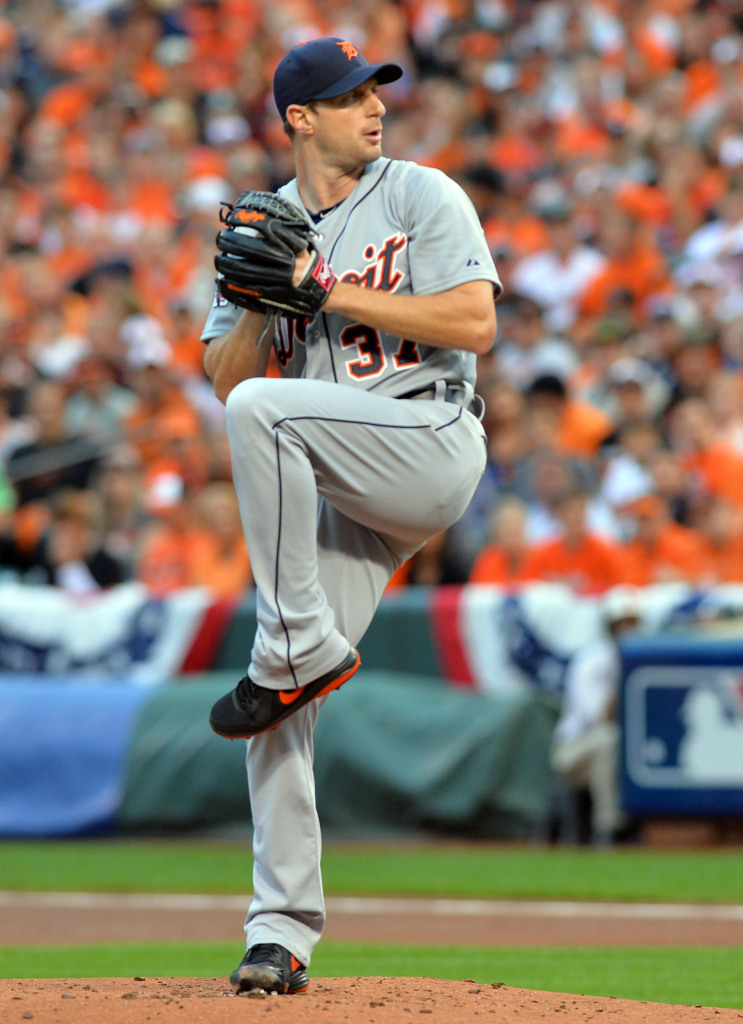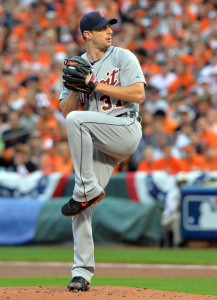 After showing so much tantalizing ability over the years, the former first-round draft pick finally put it all together in 2013. Scherzer spun 214 1/3 innings of 2.90 ERA ball, racking up 10.1 K/9 against 2.4 BB/9 and leading the league with a 0.970 WHIP. Scherzer not only nabbed his first All-Star appearance, but secured his first Cy Young Award.
The Tigers spent big and went for it under long-time owner Mike Ilitch, with veteran exec Dave Dombrowski swinging deals from the GM seat. Pursuit of an extension with Scherzer was inevitable.
Trouble was, Scherzer had taken his time turning into a complete pitcher. By the time the team was ready to place its bet on his future, he had ample leverage. And he had the game's foremost lever puller running his negotiations: super-agent Scott Boras, long known for bringing his top clients to the open market.
Early-offseason moves freed some payroll availability; Dombrowski told MLBTR's Zach Links the flexibility would make a Scherzer extension "more possible." The sides were able to line up on a record-setting arbitration raise, which seemed generally promising. Scherzer indicated that he'd like to reach agreement on a deal to stay in Detroit for the long run.
And then came … a truly bizarre, late-spring exchange. We've occasionally seen teams issue statements when negotiations with a superstar fail to culminate in an agreement. But rarely are they so transparently salty as the one the Tigers unfurled …
"The Detroit Tigers have made a substantial, long-term contract extension offer to Max Scherzer that would have placed him among the highest paid pitchers in baseball, and the offer was rejected. As we have reiterated, it has been the organization's intent to extend Max's contract and keep him in a Tigers uniform well beyond the 2014 season. While this offer would have accomplished that, the ballclub's focus remains on the start of the upcoming season, and competing for a World Championship. Moving forward there will be no further in-season negotiation and the organization will refrain from commenting on this matter."
Well, then! Boras, naturally, responded. He wasn't quite so spiteful, but certainly landed his own well-placed shot that left no doubt as to his views on the equal standing of the bargaining parties:
"Max Scherzer made a substantial long-term contract extension offer to the Detroit Tigers that would have placed him among the highest-paid pitchers in baseball, and the offer was rejected by Detroit. Max is very happy with the city of Detroit, the fans and his teammates, and we will continue negotiating with the Tigers at season's end."
So it seemed both sides had made their offers; neither proved amenable to further compromise. It emerged that the Tigers' best offer was a match of the extant comparable of record: the six-year, $144MM Cole Hamels extension with the Phillies. The warring statements drew mixed reactions from the pundit class, but the consensus was that this number was never particularly likely to budge Boras and Scherzer.
Rather than bowing to worry over the season separating him from free agency, Scherzer took out an insurance policy. He was nearly as good in 2014 as he was in the season prior, landing a fifth-place Cy Young finish, obviating the need for that policy, and setting the stage for a proper bidding war. While there was indication at times that the Tigers remained involved, the team showed tepid interest and was not a finalist when push came to shove.
Scherzer, of course, signed a huge contract with the Nationals. Though the face value of $210MM didn't account for deferrals, it handily topped the prior Tigers offer. Perhaps it was just as well for the Detroit organization. While the club was successful again in Scherzer's final year, it crumbled in 2015, with Dombrowski stunningly departing after the trade deadline. Then again, Scherzer's ongoing dominance made even that monster contract a relative bargain. Had the Tigers gone higher in their extension offer and managed to secure his services for the long haul, Scherzer would've been a nice trade chip to cash in and jump-start the rebuild.
Photo courtesy of USA Today Sports Images.