The trio of Max Scherzer, Stephen Strasburg and Patrick Corbin is enough to make almost any club enviable — not necessarily of the price tags but of their raw abilities on the mound. When the Nats added Anibal Sanchez to that bunch on the heels of a resurgent 2018 season, it almost seemed as though it didn't even matter who the fifth starter was. With Strasburg re-upping on what was briefly a record deal at this year's Winter Meetings, that same thought might've crossed the minds of some. And while it's true that the Nats' rotation will be stacked with or without a decent fifth starter, they might have a better option on their hands than most realize.
Austin Voth is already 27 years old (28 in June) and only pitched 43 2/3 innings for the Nationals in 2019. He and fellow righty Joe Ross were set to battle it out for the final rotation spot in camp this spring, and while I was personally all aboard the Ross train back in 2015-16, it's Voth who now looks like the breakout candidate in the making.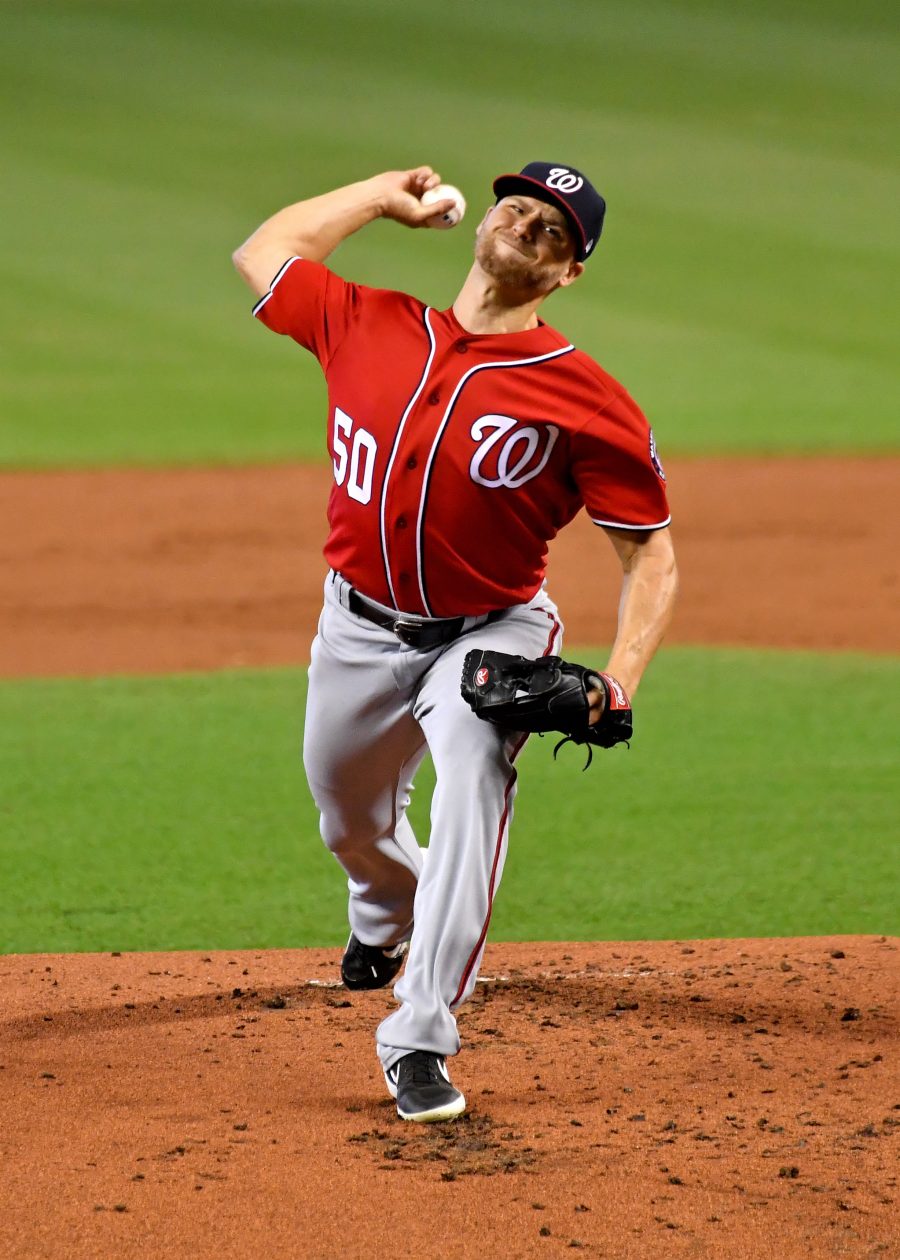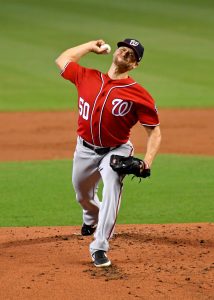 A former fifth-round pick of the Nationals (2013), Voth isn't exactly new to their rotation radar. Back in 2016, he spent his age-24 season in Triple-A and spun 157 innings off 3.15 ERA ball with 7.6 K/9, 3.3 BB/9, 0.63 HR/9, a 49.7 percent ground-ball rate and near-identical marks in FIP (3.53) and xFIP (3.55). He wasn't ranked among baseball's elite prospects, but he was a strong Triple-A performer with a decent draft pedigree who looked ready for a big league rotation chance.
The 2017 Nationals, though, had Scherzer, Strasburg, Gio Gonzalez and Tanner Roark in their top four rotation spots. Ross had posted a 3.52 ERA and 3.46 FIP in 35 games across the two preceding seasons. With no immediate room in the rotation, Voth headed to the minors and looked like he'd be the first line of defense in the event of an injury. But when Ross went down with a torn UCL, Voth was in the midst of a catastrophically bad season in Syracuse. Through his first 13 starts, he'd pitched to a ghastly 6.38 ERA before going down with an injury himself. He never recovered his footing upon returning and finished the season with a 5.94 ERA. He rebounded with respectable showings in Triple-A in 2018-19, but he never appeared to recapture that 2016 form… until he got his first extended run in the big leagues last year.
In 43 2/3 frames last season, Voth worked to a 3.30 ERA with 44 strikeouts against 11 unintentional walks. His 92.8 mph average fastball was up 1.4 mph over the velocity he'd shown in a briefer 2018 cup of coffee, and Voth leaned heavily on a wipeout curveball to complement that improved heater. Voth induced chases outside the zone at a healthy 31 percent clip and recorded a 12.7 percent swinging-strike rate. His curve, which sits in the 90th percentile among MLB hooks in terms of spin rate, came with a gaudy 20.9 percent whiff rate. Opponents hit .176/.222/.265 when they put the pitch in play, and the .207/.295/.424 slash against Voth's fastball wasn't much better.
Not only was Voth adept at creating swings and misses — he also induced plenty of hapless contact. His 29.2 percent opponents' hard-hit rate, per Statcast, was the 41st-best mark of the 558 pitchers who had 50-plus balls put into play against them last year. Opponents hit 47 fly-balls against Voth in 2019, and 10 of them were infield flies — effectively automatic outs. Voth's .276 xwOBA ranked 55th in the game (min. 150 plate appearances against), placing him directly alongside the likes of Luis Castillo (.277), Walker Buehler (.275) and Chris Paddack (.275). That's pretty nice company for a 27-year-old rookie-eligible hurler to keep after posting a combined ERA over 4.00 in the prior three Triple-A seasons.
Voth was off to a fine start this spring prior to the shutdown, tossing seven innings and allowing just one run with six strikeouts and one walk allowed. He obviously needs to prove that he's capable of sustaining this type of output over a sample greater than last year's eight starts (and one relief outing), but Voth showed the type of promise in 2019 that his chief rotation competitor, Ross, hasn't flashed since prior to Tommy John surgery. That's not to disparage Ross, who was very clearly on a fast-rising upward trajectory prior to getting injured and could yet recapture some of that form. But if the Nats were to choose one starter to plug into the rotation based on recent performance, Voth's 2019 had the makings of not just a serviceable fifth starter but perhaps yet another high-quality arm on which the club can lean.
That's certainly the hope for the Nationals organization, as an affordable rotation cog to slot alongside the massive salaries of their top three starters would certainly help with long-term payroll flexibility. (Sanchez is controllable for 2021 via club option.) Voth has yet to accrue even a full year of service, meaning he's controlled all the way through 2025 and won't even reach arbitration until the 2022-23 offseason.
Both Voth and Ross are out of minor league options, so they'll almost certainly both make the roster if play is able to resume in 2020. And with a shortened season likely to feature fewer off-days and plenty of doubleheaders, perhaps they'll each be afforded some opportunities to start games. If you're taking a longer-term look at the Nationals' starting staff or scouring the NL for breakout candidates, though, Voth's strong showing in 2019 has placed him squarely in the mix.