Going back to his first season in the majors in 2014, just 11 other starters have outdone Cubs right-hander Kyle Hendricks' 3.14 ERA. That owes largely to an ability to limit walks, as Hendricks has issued just a bit over two free passes per nine innings during his career, as well a penchant for preventing damaging contact. Even though his typical fastball only clocks in around 86 mph, hitters can't seem to square up Hendricks. Just last season, he ranked in the majors' 97th percentile in exit velocity and its 88th percentile in hard-hit rate. It went down as yet another quality effort by Hendricks, who turned in a 3.46 ERA/3.61 FIP with his second-highest fWAR (4.1) across 177 innings.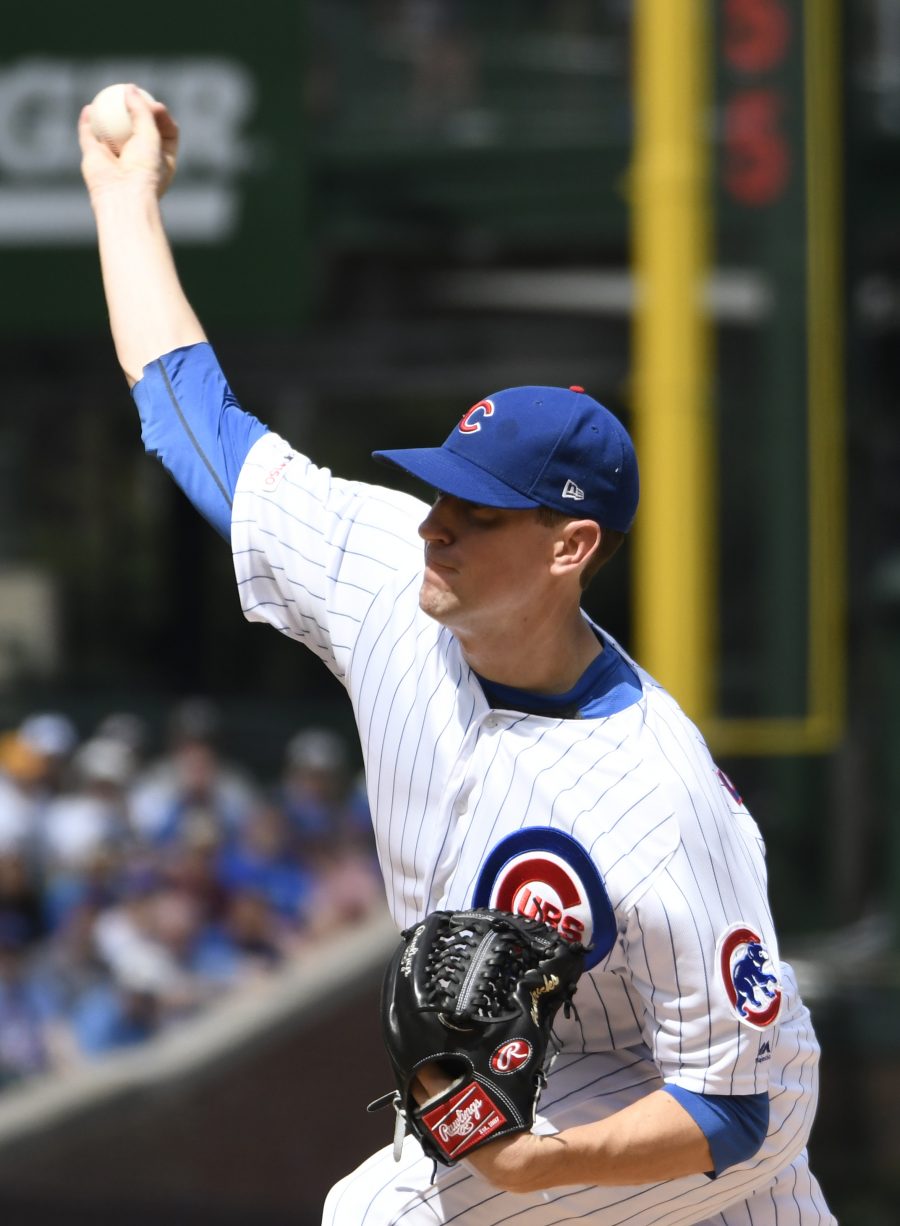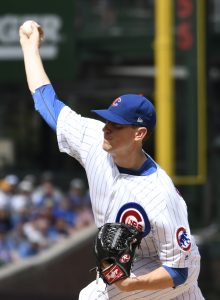 Not many could have expected Hendricks to pan out this well. The Rangers chose the former Dartmouth standout in the eighth round in 2011 (keep that in mind when unpicked players start signing after this year's truncated five-round draft); although he went on to put up great production at the lower levels with the Rangers, he was never seen as a can't-miss prospect. And at the July 2012 trade deadline, a little over a year after the Rangers drafted Hendricks, they traded him and third baseman Christian Villanueva (then a top 100-caliber prospect but now a member of Japan's Nippon Professional Baseball) to the Cubs for veteran righty Ryan Dempster.
Dempster, who originally entered the pros as a third-rounder of the Rangers in 1995, got off to a strong start in 2012 before the Cubs traded him back to his original franchise. As MLBTR's Tim Dierkes wrote when the swap occurred: "Dempster posted a 2.25 ERA with 7.2 K/9, 2.3 BB/9 and a 42.1% ground ball rate in 104 innings with the Cubs this year."
Unfortunately for Texas, Dempster was unable to carry his Windy City effectiveness to the Lone Star State. While the Rangers did earn a playoff berth in 2012, they didn't make it past the one-game wild-card round, and Dempster didn't play much of a role in their regular-season success. He wound up tossing 69 innings of 5.09 ERA ball with the team before leaving for the Red Sox in free agency during the ensuing offseason. That proved to be a wise move for the last year of his career, as Dempster ended up as part of a World Series-winning Red Sox roster.
Dempster didn't play a major role in Boston's title, but Hendricks has gone on to be a key part of a championship winner since switching organizations. The Cubs took home their first World Series in 108 years in 2016, a season in which Hendricks recorded a league-best 2.13 ERA in 190 frames and added an jaw-dropping 1.42 ERA in 25 1/3 playoff innings. Three years later, the Cubs locked up Hendricks to what has always looked like an eminently reasonable contract extension, inking him to a $55.5MM guarantee over four seasons prior to the 2019 campaign.
We don't know when we'll see Major League Baseball again, but considering Hendricks' track record, it seems safe to assume the 30-year-old will continue to hold his own when it does return. He's one of the most valuable players on the Cubs, but he's also one who got away for the Rangers.
Photo courtesy of USA Today Sports Images.