Rays first baseman Ji-Man Choi has been a quietly productive member of the team's offense over the past couple seasons. The Korea-born Choi –  previously with the Mariners and Orioles – got off to a slow major league start with the Angels in 2016, evidenced by an unimpressive .170/.271/.339 line in 129 plate appearances in his first taste of MLB experience. That caused the Angels to outright Choi for the second time, and he wound up declining that assignment to join the Yankees prior to the 2017 season.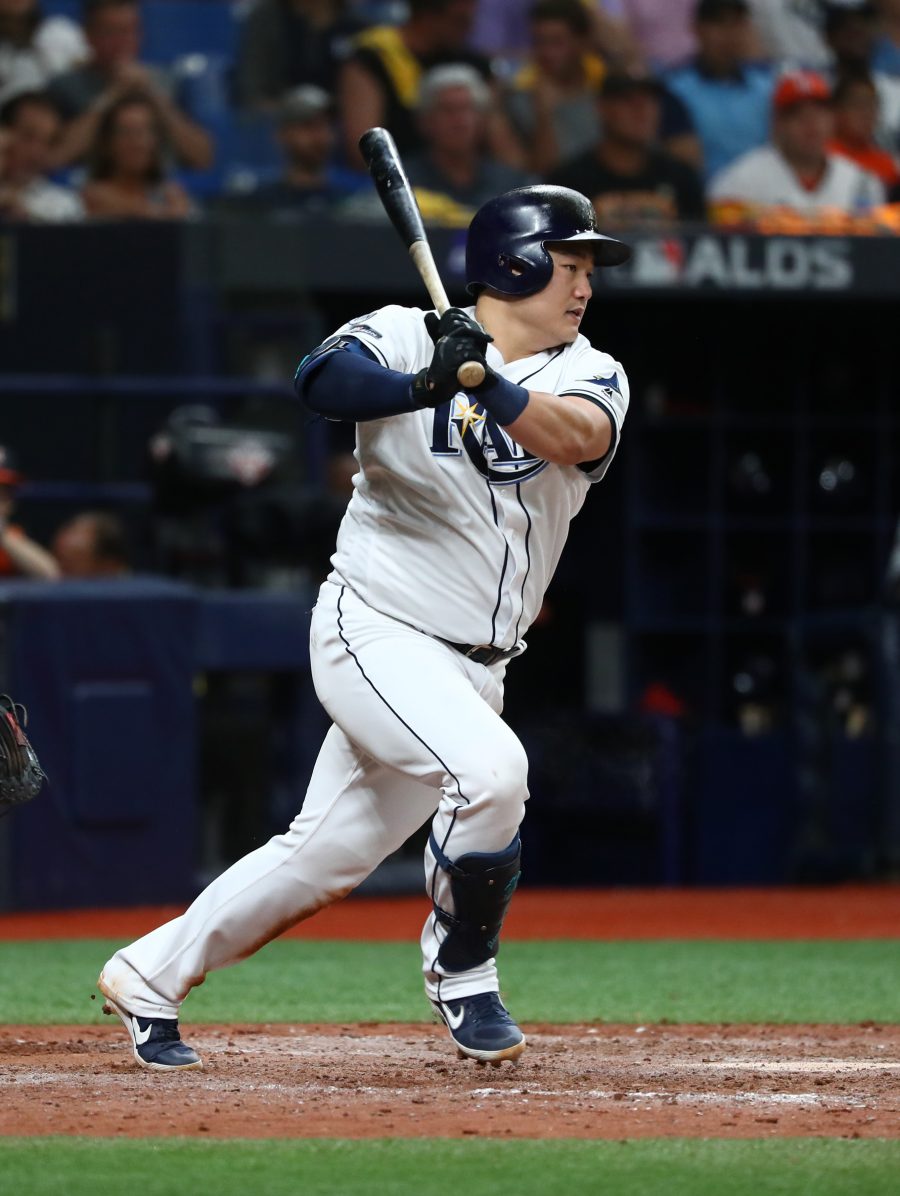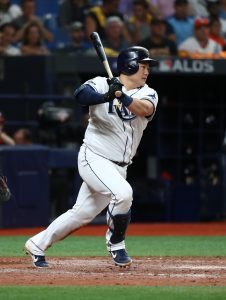 Choi only totaled 18 plate appearances with the Yankees, who then became the latest team to kick him off their 40-man roster in July 2017. While Choi joined the Brewers on a minor league contract in the ensuing offseason, they didn't give him much of a chance in the majors. After he took 30 at-bats with the big club, the Brewers traded Choi to the Rays in June 2018 for infielder Brad Miller.
The Choi-Miller deal didn't come off as an exciting one when it occurred, but it's clear who came out on the better end in hindsight. Miller, now a Cardinal, amassed a mere 74 at-bats as a Brewer in his lone year with the team and was unable to produce much of anything in his brief time with the club. On the other hand, the Rays have stumbled on a pretty good offensive piece in the 28-year-old Choi, who has batted .263/.365/.472 (127 wRC+) with 27 home runs and 3.0 fWAR in 676 plate appearances since he first donned a Tampa Bay uniform.
Last year, his first full season in the bigs, Choi hit .261/.363/.459 (121 wRC+) with 19 homers in 487 PA to help the Rays to 96 wins and a playoff berth. If we're to believe Statcast, it was not a fluky showing, considering Choi ranked well above average in categories such as expected weighted on-base average, exit velocity and hard-hit percentage. Meanwhile, FanGraphs estimates that Choi's performance in 2019 gave the Rays $15.5MM in value, far outweighing the league-minimum salary he made.
The Rays could continue to profit from Choi's presence in future seasons, as he's controllable for four more years and one more pre-arbitration season, but that's not to say he's without obvious flaws. The clearest problem is that the left-handed Choi has had issues versus southpaw pitchers. The sample size isn't large (125 PA), but lefties have held Choi to a woeful .185/.288/.296 (64 wRC+) since he got to the majors. That's clearly not going to get the job done, though the well-constructed Rays are flexible enough that they should be able to shield Choi from facing lefties going forward. The offseason acquisition of righty first baseman Jose Martinez – a renowned destroyer of lefties – ought to help matters.
In typical Rays fashion, Choi and Martinez should provide the small-budget club great production at a minimal cost. Martinez will make less than $2.5MM this season, giving the Rays a potentially terrific offensive tandem at first base for around $3.3MM. You have to get especially creative in building a roster when you don't have much money to spend, and the Rays' front office has done just that time and again. The Choi acquisition, although it looked unimportant at the time, is one of many reasons the Rays could enter 2020 (if there is a season) as one of the teams to beat.
Photo courtesy of USA Today Sports Images.