It seems like ancient history now, but right-hander Matt Harvey used to be considered among the majors' elite players. A 2010 seventh overall pick of the Mets, Harvey debuted in the bigs in 2012 and truly broke out the next season with 178 1/3 innings of 2.27 ERA ball. From his first taste of MLB action until 2015, Harvey posted a 2.53 ERA with 9.46 K/9 and 1.98 BB/9 over 427 frames, earned an All-Star bid and was part of a pennant-winning team. Harvey, Noah Syndergaard and Jacob deGrom were supposed to form an unstoppable trio atop the Mets' rotation for the long haul, but it wasn't to be, as Harvey experienced a dramatic fall from grace during his time in their uniform.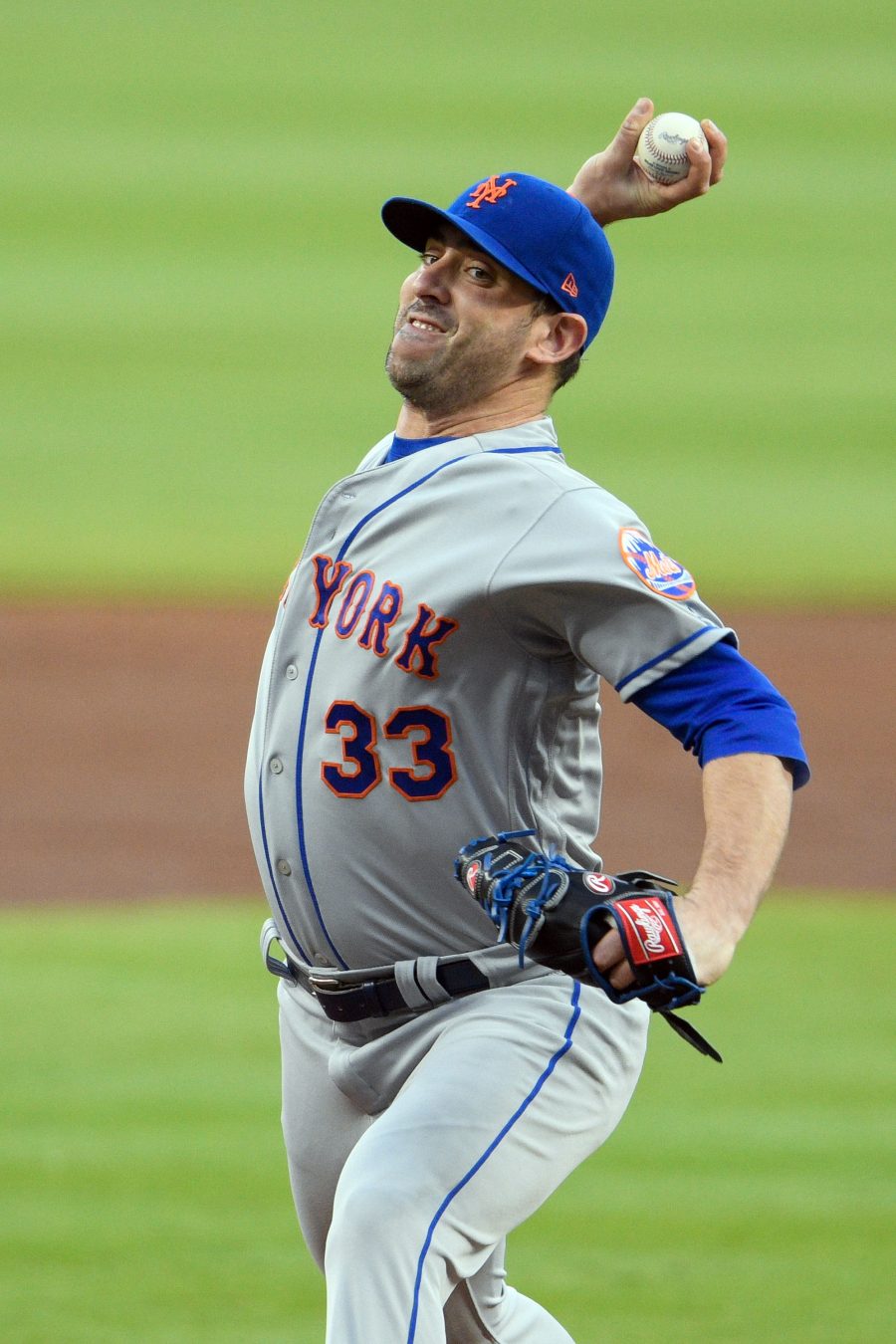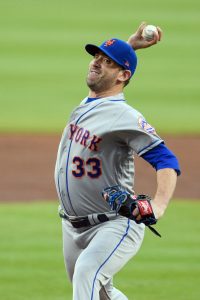 Injuries have been an all-too-common problem for Harvey, who underwent Tommy John surgery on his pitching elbow in October 2013 and sat out all of of the next season. Harvey made a triumphant return to win NL Comeback Player of the Year honors in 2015 – the latest season in which the Mets went to the World Series – but it wasn't a campaign devoid of controversy for the hurler who became known as the Dark Knight. He and agent Scott Boras pushed for a limit of 180 innings for the year, but Harvey ended up exceeding that amount with ease, tossing 189 1/3 frames in the regular season and racking up another 26 2/3 in the playoffs. The workload may have been too heavy for his taste, but Harvey was actually great that October – including an eight-inning, two-run effort in a Fall Classic-deciding, Game 5 defeat to the Royals. Little did anyone know that shining moments would be so few and far between for him since then.
Rewinding to 2016, you'd have a hard time finding many regular starters who have been worse than Harvey. He underwent thoracic outlet surgery in July of that year, and that now looks like a death knell in hindsight. Now 31 years old, Harvey's the owner of a 5.56 ERA – the third-highest figure among all qualified starters – in his most recent 390 innings.
Having seen enough of Harvey, the Mets – once justified in believing he was a true ace – gave up on him exactly two years ago. It was on May 8, 2018, that the Mets traded Harvey to the Reds for catcher Devin Mesoraco – another once-promising player who didn't pan out as hoped. Harvey turned out OK as a Red, contributing 128 innings of 4.50 ERA ball en route to an $11MM guarantee with the Angels during the next period of free agency. Likewise, Mesoraco wasn't horrible as a member of the Mets, with whom he batted .222/.306/.409 in 229 plate appearances. But neither player is even in baseball at this point.
Mesoraco has all but retired after sitting out the 2019 campaign. Harvey could still resume his career, but it's not looking good. The former front-end starter was so ineffective in his lone year with the Angels that they released him in July. Harvey did catch on with the Athletics on a minor league contract after that, but he didn't crack their big league roster at all, and there have been few rumblings about him since he elected free agency at the outset of offseason. In fact, MLBTR's archives have just two somewhat recent news items on Harvey – one on how he auditioned for the Blue Jays as a reliever during the winter and another saying the Mets aren't interested in reuniting with him. It's a stunning descent for a pitcher who was among the best during his Mets heyday.
Photo courtesy of USA Today Sports Images