The Rays have acquired first baseman/outfielder Jose Martinez, outfielder Randy Arozarena, and the Cardinals' Competitive Balance Round A draft pick in exchange for left-handed pitching prospect Matthew Liberatore, the Rays' pick in Competitive Balance Round B, and a catching prospect from the lower levels of the minors, ESPN.com's Jeff Passan reports (Twitter link).  Edgardo Rodriguez is the catcher going to the Cardinals, The Athletic's Ken Rosenthal tweets.  Passan reported earlier today that Liberatore was headed to St. Louis, with Rosenthal adding that the trade involved six assets and at least two draft picks.
Tampa Bay was known to be looking outfield depth beyond its starting trio of Austin Meadows, Kevin Kiermaier, and Hunter Renfroe, especially after the club non-tendered Guillermo Heredia, its primary fourth outfielder from 2019.  Heredia's role will be filled by Arozarena, who also brings added potential and some strong hitting numbers in his native Cuba, in the minor leagues, and even in his brief 23-plate appearance cameo with the Cardinals last season.
An international signing in the summer of 2016, Arozarena has a .292/.377/.477 slash line and 38 homers over 1302 minor league PA.  MLB Pipeline ranked him as the tenth-best prospect in the St. Louis farm system, with a scouting report that expressed some concerns about Arozarena's aggressiveness at the plate and on the bases, as well as his ability at "making swift adjustments at the plate."  Nonetheless, Arozarena's hitting approach has only delivered good results thus far, and his speed makes him a solid center field option at least in the near future, if he might be better suited for the corners down the road.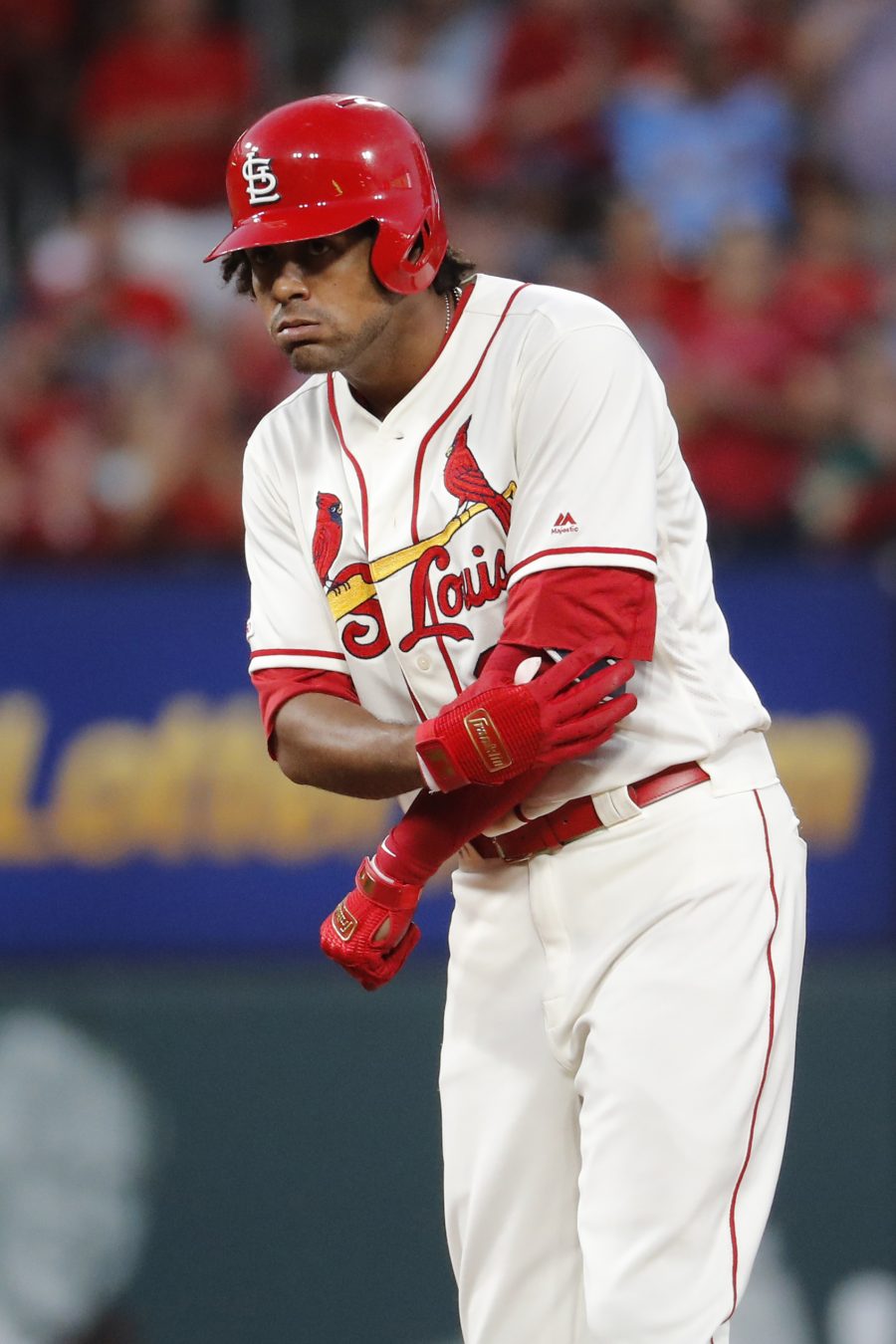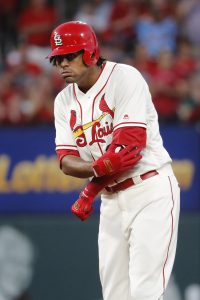 Martinez is also technically a depth option for the Rays in the corner outfield, but given Martinez's longstanding defensive issues, he has long been tabbed as an ideal candidate to play for an American League team with DH at-bats on offer.  The right-handed hitting Martinez will now join three left-handed hitters (Nate Lowe, Ji-Man Choi, and the newly-signed Yoshitomo Tsutsugo) in the first base/DH mix, though Tampa expects Tsutsugo to see some action at third base.
While it remains to be seen how the Rays will fully shuffle and adjust their lineups, Martinez's primary role seems pretty simple — he'll be called upon to mash southpaws.  The 31-year-old late bloomer has hit .331/.405/.570 with 15 homers over 298 career PA against left-handed pitching, and also solid career numbers against righties, though Martinez's same-sided productivity declined last season.  With fielding no longer a concern, however, the Rays (who have been linked to Martinez on the rumor mill for well over a year) are hoping that Martinez can concentrate fully on being a force at the plate.
The Cardinals entered the offseason with a clear goal of reducing their surplus in the outfield, and between today's trade and dealing Adolis Garcia to the Rangers last month, St. Louis has achieved that goal without making any significant impact on its 2020 roster.  Perhaps most importantly, the Cards were able to move their excess parts while picking up one of baseball's more promising pitching prospects in Liberatore, whose credentials we detailed earlier today.
Dexter Fowler, Harrison Bader, Lane Thomas, Tyler O'Neill, and utilityman Tommy Edman all figure to play notable roles in the Cardinals' outfield next season, with top prospect Dylan Carlson on the cusp of his MLB debut and utilitymen Rangel Ravelo and Yairo Munoz also capable of playing on the grass in a pinch.  It's still possible St. Louis could further trade from this collection….or, perhaps, add to it.  The Cards have been linked to free agent outfielder Marcell Ozuna all winter long, and re-signing Ozuna would allow the club to put a proven everyday performer in the midst of an outfield group that, besides Fowler, is young and pretty inexperienced at the big league level.
The draft pick swap is also a major component of this deal, as Tampa Bay will now have the 38th overall selection in the 2020 draft and St. Louis moves to 66th overall.  (Here is the current draft order, as well as the outline of the Competitive Balance Round selection process.)  The Competitive Balance Round picks are the only types of draft selections that can be traded, and the Rays have now boosted their standing next June by almost a full round's worth of picks.  The Cards may see their 28-slot drop as the cost of acquiring a major prospect like Liberatore, who likely wasn't available for only Martinez and Arozarena.
The 19-year-old Rodriguez has hit .338/.389/.495 with six home runs over his first 244 PA as a professional, two seasons with the Rays' teams in the Dominican Summer League and rookie-ball Gulf Coast League (though he missed over six weeks this season due to injury).  Signed out of Venezuela during the 2017-18 international signing period, Rodriguez was ranked prior to the 2019 season as the 53rd-best prospect in Tampa Bay's system, as per Fangraphs' Kiley McDaniel and Eric Longenhagen.  It remains to be seen if Rodriguez can remain as a catcher, though Longenhagen/McDaniels were impressed by his hitting ability.
Photo courtesy of USA Today Sports Images