This isn't how Carson Fulmer's career was supposed to go. The former Vanderbilt ace was one of the top-ranked prospects in his draft class back in 2015, and virtually no mock drafts compiled by Baseball America, FanGraphs, MLB.com, etc. that spring had him dropping out of the top 10. At one point, Baseball America projected Fulmer to go to the D-backs with the No. 1 overall pick. "Fulmer is the surest big leaguer on the board, with a floor of elite closer," BA wrote of Fulmer at the time — a pretty resounding endorsement considering that three of the players eventually selected ahead of him were Dansby Swanson, Alex Bregman and Andrew Benintendi.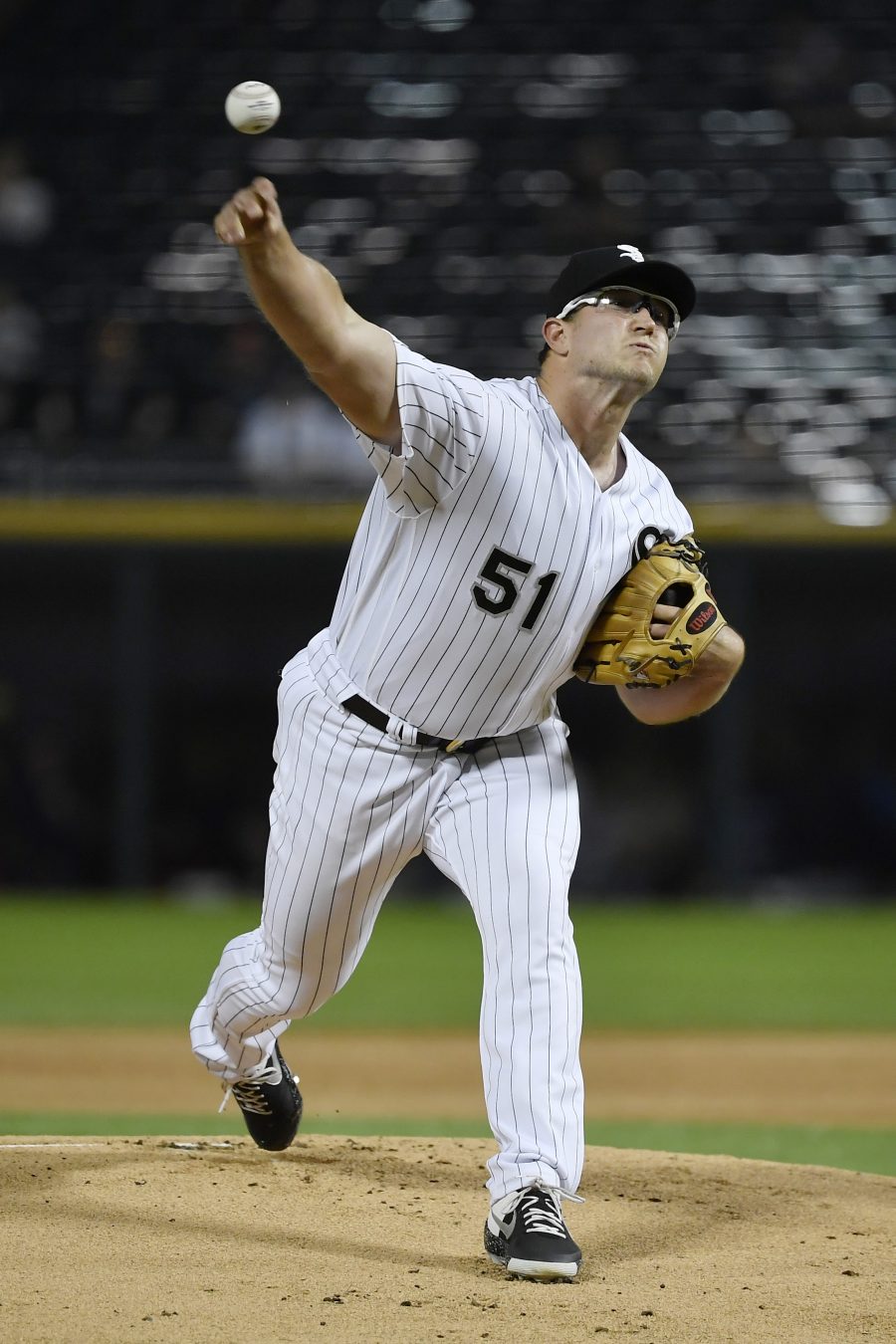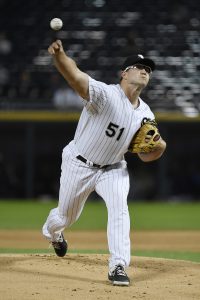 Obviously, things haven't played out for the now 26-year-old Fulmer as hoped. Everything went according to plan following that '15 draft. Fulmer pitched a scoreless frame in the Rookie-level Arizona League before being jumping up to the ChiSox' Class-A Advanced affiliate. Despite being about two years younger than the average competition in that league, Fulmer allowed just five runs on 16 hits and nine walks with 25 strikeouts in 22 innings (2.05 ERA). That strong debut landed him on the top 100 lists at Baseball America (70) and MLB.com (38).
Fulmer's numbers a year later weren't as stout. He averaged better than a strikeout per inning but also more than five walks per nine frames while working to a 4.76 ERA out of the Double-A rotation. The Sox called him up to the big leagues that July despite the shaky numbers — just 13 months after he was drafted. Some will suggest that the organization rushed him to the Majors, but Fulmer was viewed as a potential quick mover from the time he was selected. He closed out the game in his big league debut, firing two shutout innings of relief in a loss to the Angels. The righty struggled in a handful of subsequent appearances and went back to Triple-A to finish out the season.
Since that time, Fulmer has been optioned back to the minors eight different times. He's generally remained healthy but hasn't succeeded either in Triple-A (5.39 ERA in 243 2/3 innings) or in the Majors (6.56 ERA in 94 2/3 innings). Now, Fulmer is out of minor league options, so the White Sox will have to carry him on the Major League roster or expose him to waivers whenever play resumes. In that regard, the likely expansion of rosters for at least part of the 2020 season will work nicely in Fulmer's favor.
Fulmer's velocity isn't as high as it once was. A heater that reached 97mph "often" in college, per Baseball America, has averaged 93.2 mph in the Majors (93.7 mph in 2019). His command issues have been exploited by more advanced hitters, and his walk rate and frequency of wild pitches have spiked since reaching Triple-A.
Despite the lack of success at the game's top levels, Fulmer isn't without positive indicators. The spin rate on his four-seamer and curveball were both elite in 2019, ranking in the 91st percentile and 87th percentile among big league hurlers, respectively, per Statcast. He recorded healthy swinging-strike rates on his curve, cutter and changeup. In Triple-A, he racked up 51 strikeouts in just 34 innings — a 13.5 K/9 and 33.6 percent overall strikeout percentage that were both easily career-bests at any level.
Might a change in approach benefit him? A look at his career fastball usage at Brooks Baseball shows that he's long worked down in the zone with the pitch and did so almost exclusively in 2019 — even at a time when much of the league is favoring four-seamers at the top of and above the strike zone. His avoidance of elevated fastballs would help to explain the paltry 4.2 percent swinging-strike rate on his four-seamer in 2019.
At this point, Fulmer has been leapfrogged by a host of new young arms in the Sox' system — Lucas Giolito, Dylan Cease, Michael Kopech and Reynaldo Lopez among them. The White Sox' initial hopes of Fulmer quickly ascending to the Majors to anchor a rotation alongside Chris Sale and Carlos Rodon have long since been dashed. There's still room for him to carve out a long-term place in the team's bullpen if he can piece it all together once games resume, but it's far from certain that he'll ever right the ship with the Sox. Chicago's clear switch to a win-now mode should shorten whatever leash he's been given in recent years. A change of scenery and a new outlook/approach could perhaps be best for Fulmer, but he'll likely get one final shot to make things work with the South Siders.