DEC. 10: Infielder Leo Rivas is the PTBNL headed to the Reds, the Angels announced. The 23-year-old Rivas ranked as the Angels' 25th-best prospect at MLB.com, which writes that the switch hitter has consistently "shown the ability to get on base, run and defend" throughout his minor league career. He owns a .252/.380/.362 line with 87 stolen bases in 1728 plate appearances in the minors. Rivas reached the High-A level in 2019. The Angels, meanwhile, are getting $900K in cash, Mark Feinsand of MLB.com tweets.
DEC. 7: In an out-of-the-blue move, the Angels have acquired closer Raisel Iglesias and cash from the Reds in exchange for right-hander Noe Ramirez and a player to be named later, per announcements from both teams.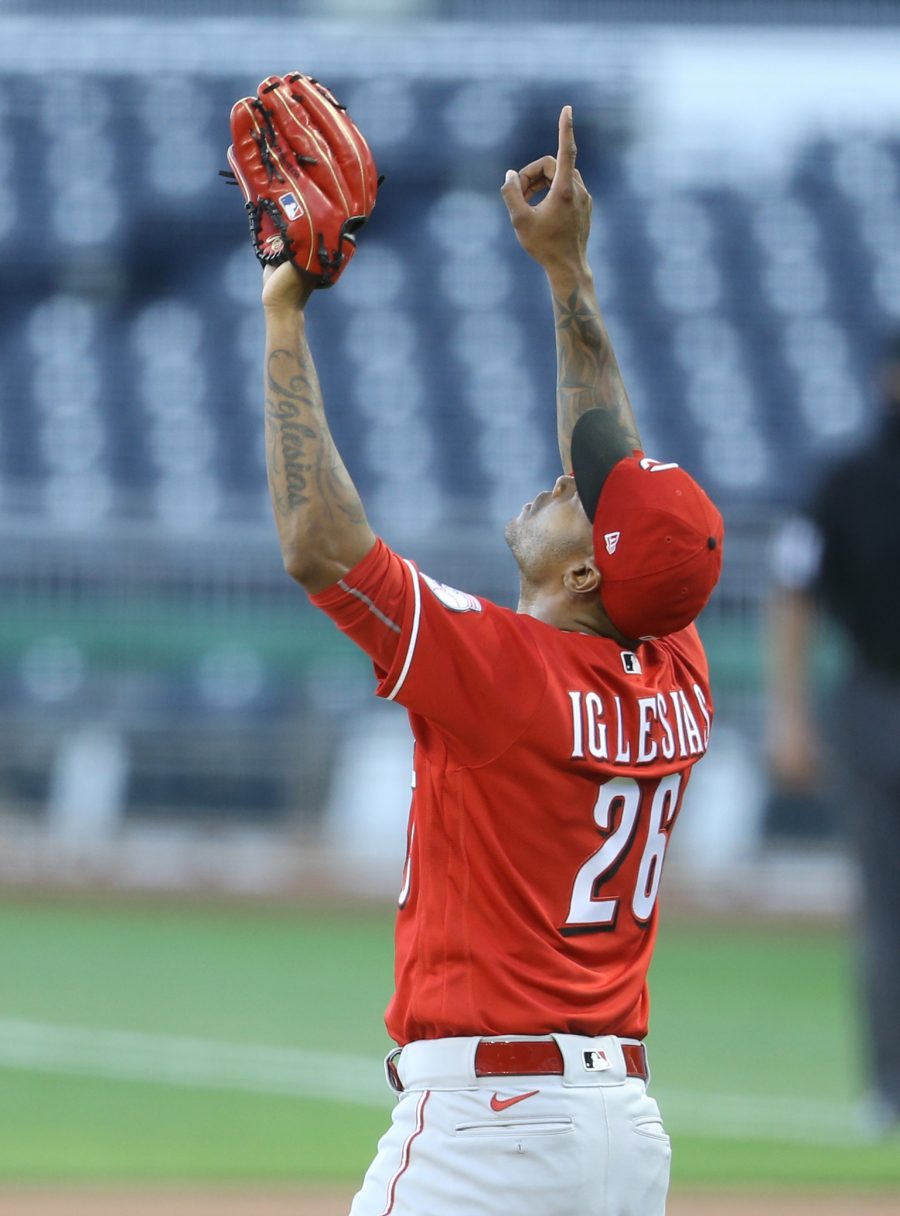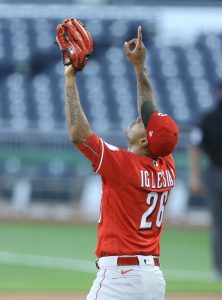 It's the latest indication that the Reds are looking to cut costs. In addition to their surprising decision to non-tender Archie Bradley last week, the Reds have also reportedly been open to moving right-hander Sonny Gray, who is owed two years and $20MM on his contract. Iglesias is signed for $9.125MM this coming season and will be a free agent following the 2021 season.
This is the second notable trade for the Angels under new general manager Perry Minasian, who last week acquired shortstop Jose Iglesias from the Orioles in exchange for a pair of minor league pitchers. Iglesias will give the Halos a more clearly defined closing option after non-tendering a slate of five relievers, including Hansel Robles and Keynan Middleton, last Tuesday.
Iglesias, 31 in January, has been the Reds' primary closer for the past four seasons. He had something of a down year in 2019 but saw both his velocity and his bottom-line results rebound in 2020. This past season, Iglesias tallied 23 innings of 2.74 ERA ball with a terrific 31-to-5 K/BB ratio, eight saves and a 41.5 percent grounder rate. Since taking over the ninth inning following countryman Aroldis Chapman's trade to the Yankees, Iglesias has been highly effective, pitching to a combined 2.95 ERA with 100 saves, 11.0 K/9, 3.0 BB/9, 1.13 HR/9 and a 37.5 percent ground-ball rate.
A return of Ramirez and a PTBNL suggests that from the Reds' vantage point, this move was primarily a means of jettisoning Iglesias' salary. Ramirez is two weeks older than Iglesias with a fraction of the track record. He's pitched to a respectable 3.76 ERA over the past two seasons but done so with more questionable peripherals and primarily in low-leverage spots. Ramirez's fastball sat at a career-low 88.8 mph in 2020 as his K/9 mark dropped to a career-low 6.0.
To his credit, Ramirez did have a nice year in 2019, when he gave the Angels 67 2/3 innings of 3.99 ERA and 3.72 FIP ball with averages of 10.5 K/9 and 2.7 BB/9. Statcast rated him in the 75th percentile or better in terms of average exit velocity, hard-hit rate, barrel rate, curveball spin and overall swinging-strike rate. It was a solid season, to be sure, but even that career-best year pales in comparison to the best efforts put forth by Iglesias.
Perhaps the Reds are hopeful that Ramirez can regain that form, and it's certainly worth pointing out that he's controllable through the 2023 season. However, Ramirez looked like a non-tender candidate just one week ago, and trading an established closer of Iglesias' stature for a low-leverage reliever in need of a rebound looks like little more than a salary dump. If the PTBNL involved in the deal proves to unexpectedly be a prospect of note, the swap might look better, but the Reds have now jettisoned Iglesias and Bradley from an already problematic bullpen.
With Iglesias out of the picture, the Reds' projected payroll drops from closer to $130MM to a bit more than $120MM. Lefty Amir Garrett and righty Lucas Sims are the in-house favorites to assume some of Iglesias' high-leverage spots, particularly with Michael Lorenzen expected to move into the starting rotation. The Reds could still add some arms from outside the organization, but based on their activity to this point in the winter, it doesn't seem likely that any additions will be especially high-profile in nature.