In an article yesterday, MLB.com's Mark Feinsand made a statistical case that Trevor Bauer's recent body of work justifies him matching or exceeding the record $36MM average annual value Gerrit Cole received in December 2019.  While it may not be true that Cole and Bauer currently have beef, we can at least say the former UCLA teammates once had a rivalry.  Beating Cole's AAV record would be a major feat for Bauer and agent Rachel Luba.  But as Homer Simpson once said, "Aw, people can come up with statistics to prove anything, Kent.  Forfty percent of all people know that."  So I set out to see how Feinsand's claims hold up.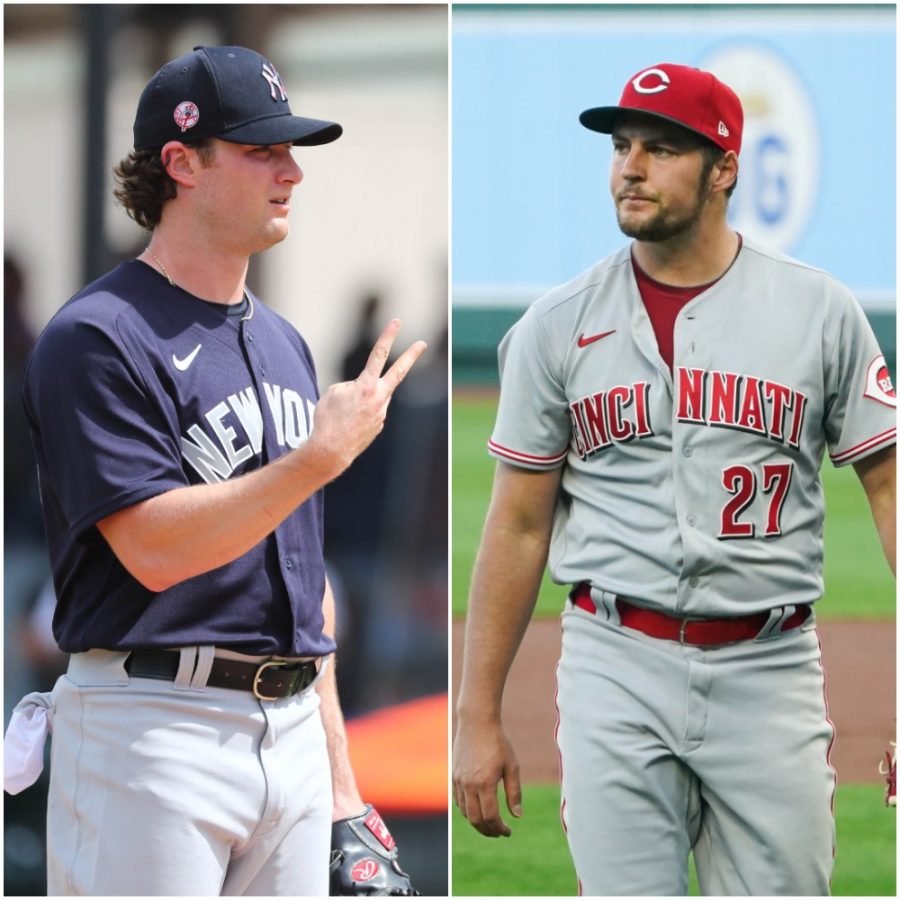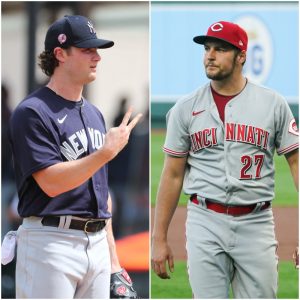 Bauer has had an up-and-down career.  Since 2017, his season ERAs are 4.19, 2.21, 4.48, and 1.73.  Feinsand, who also included Stephen Strasburg in his comparison, mainly focused on each pitcher's final 90 starts heading into free agency.  Why 90?  Well, a three-season lookback is pretty standard.  A 90-start lookback also happens to be quite convenient for Bauer, as it excludes his rough first half of 2017.
One thing I did not see in Feinsand's article was any form of a strikeout rate, walk rate, or groundball rate.  Those are the things pitchers do that actually correlate year-to-year.  So here's that look, with the additional info.  We'll remove Strasburg, since the question is whether Bauer is worthy of Cole's AAV record.  (App users can click here to see the 90-start comparison).

Cole had better strikeout and walk rates in his previous 90 starts, which is more important than the ERA difference.  But I was also thinking it's strange to do a comparison that includes 25 starts from Cole's 2017 season, his last with the Pirates.  Upon joining the Astros in a January 2018 trade, Cole famously changed his pitch mix and approach, to drastically improved results.  So how would a Bauer-Cole comparison look over the previous 60 starts?  (App users can click here to see the 60-start comparison).

Even though this window excludes Cole's first five starts of 2018, which were dominant, it further accentuates the differences between the two hurlers.  They're both strikeout pitchers.  But what Cole did in his walk year – a 39.9 K% – is literally the best in baseball history for a pitcher with at least 100 innings (Cole pitched 212 1/3).  Bauer's walk year strikeout rate of 36% was historic in its own right – seventh all-time for a qualified starter – but it was only 11 starts due to the 60-game season.  That brings us to one last comparison, one that Feinsand made of each pitcher's best 11 starts in their walk year (app users click here):

Both dominant stretches, yet Cole's was clearly better.  If we're comparing post-2019 Cole to current Trevor Bauer, we can state the following:
Cole averaged 97.2 miles per hour on his fastball in his walk year.  Bauer averaged 93.5.
On a related note, while both are strong strikeout pitchers, Cole was significantly better for longer.
Cole had better control than Bauer.
Cole was dominant in two full, consecutive seasons leading up to free agency.  Bauer has never been dominant in two consecutive seasons.
Bauer will be 234 days older on 4-1-21 than Cole was on 4-1-20.
On the merits of statistics, I don't see how one can say that Bauer is better than Cole and therefore deserves a higher AAV.  Feinsand makes a good point, though: if Bauer limits himself to an artificially shorter contract, his AAV should go up from where it would have been had he maxed out the years.  But what is Bauer's actual years maximum, assuming he won't take an artificially low AAV like Bryce Harper did?
Given the current state of baseball economics, I'd suggest six.  So to bring enhanced AAVs into play as a reward for an artificially short term, Bauer would probably have to sign for four or fewer years.  Remember, the Dodgers reportedly offered Harper a $45MM AAV on a four-year term.  Instead, he took a $25MM AAV on a 13-year term.
There are several reasons why the Bauer-Cole comparison actually doesn't matter.  The first is the state of the market in December 2019 compared to the current state of affairs.  All 30 teams brought in significantly smaller amounts of revenue in 2020 than in 2019.  Most of the best free agents remain unsigned, but the ones that did sign exceeded expectations.  It's an odd combination.  But it's fair to say market conditions are worse for Bauer than they were for Cole.
The second reason contract comps don't matter is that free agency is a bidding war.  The goal of every team targeting a free agent is to get that player for as little as possible.  Agents don't convince teams to spend more money by holding up other free agent contracts from years past.  Generally speaking, teams run circles around agents in statistical chops, anyway.  It's certainly possible that Luba will be able to get a couple of teams to bid irrationally on Bauer, but it won't be because of what Cole received.
The last point is that teams don't pay free agents for what they have done; they pay for what they expect the player to do in the future over the life of the contract.  Again, we have to defer to teams' superior abilities to forecast what Bauer will do.  They'll use advanced stats, Statcast data, health history, and proprietary information we'll never see.  They won't use ERA, which generally has a year-to-year correlation around 0.4.  But that's how a team's GM will approach it.  Signing Bauer is an ownership-level decision, and an owner is unlikely to analyze a potential signing with the same sophistication as the GM.
As Bauer once put it, he and Cole are "intertwined forever."  The UCLA teammates were drafted two picks apart in 2011 and made their way to MLB free agency coming off fantastic walk years.  But as I see it, Bauer's current position falls short of where Cole stood when he hit the market in 2019.