TODAY: The A's have officially announced the signing.
FEB. 18, 8:37pm: While it's only a one-year pact, the Athletics will pay Trevor Rosenthal for three seasons, Ken Rosenthal of The Athletic tweets. He'll earn $3MM in both 2021 and '22 and another $5MM in '23.
8:59am: In a surprising move, the A's have agreed to a one-year deal with free-agent righty Trevor Rosenthal, reports MLB Network's Jon Heyman (via Twitter). The Boras Corporation client will earn $11MM in 2021 and presumably slot in as Oakland's primary closer before returning to the open market next winter.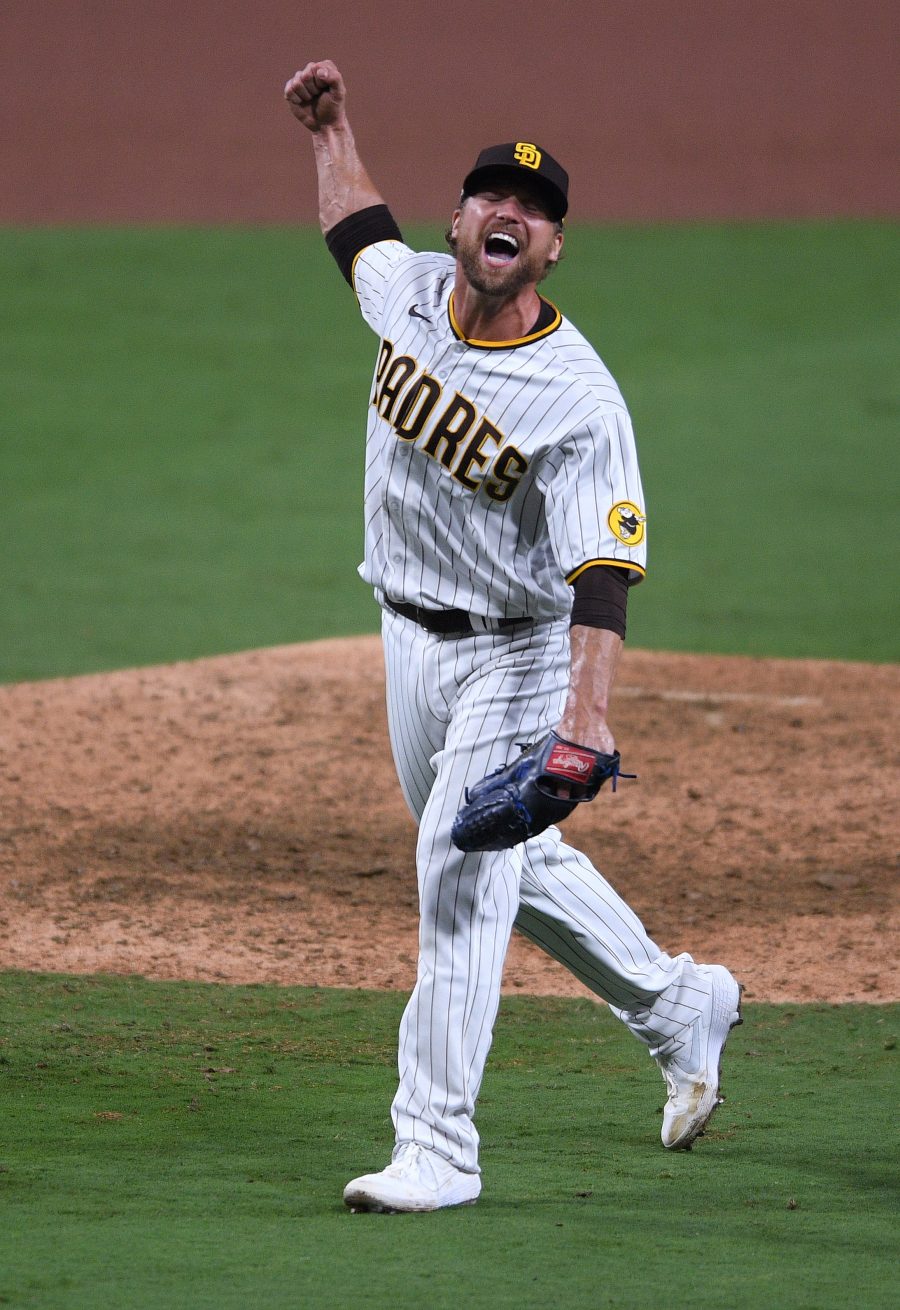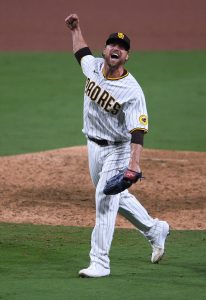 It's a rather stunning development to see the Athletics of all clubs strike this pact. Oakland has spent the offseason in a veritable state of dormancy, only jumping into the free-agent market after first shedding a notable chunk of cash in the deal that shipped Khris Davis and his $16.75MM salary to Texas. Even then, the additions made by the club have been small-scale in nature: one-year deals with Yusmeiro Petit ($2.55MM), Sergio Romo ($2.25MM) and Mitch Moreland ($2.25MM).
The only indication to date that the A's have been willing to spend near this level on a single player has been their $12.5MM offer to shortstop Marcus Semien, although The Athletic reported that offer came with as much as $10MM deferred over the course of an entire decade. The extent of deferrals in the Rosenthal deal isn't yet known, but ESPN's Jeff Passan tweets that a portion of that $11MM is indeed deferred beyond the 2021 season. Passan adds that Rosenthal and agent Scott Boras initially set out seeking a four-year pact, but when the multi-year interest they received didn't meet those lofty expectations, Rosenthal eventually opted for a higher-value one-year deal.
Rosenthal, 30, was among the game's most dominant relievers in 2020 — a remarkable rebound from a 2018-19 downturn that had brought his very future in the game into question. From 2012-17, Rosenthal was one of the National League's best relievers, tossing 325 innings of 2.99 ERA ball and punching out 31.2 percent of his opponents while closing down games in St. Louis. He underwent Tommy John surgery in 2017, however, causing him to miss the entire 2018 season.
When he returned in 2019 with the Nationals, Rosenthal walked 15 of the 43 batters he faced and plunked another three while mixing in five wild pitches. He went to the Tigers and walked more than a quarter of his opponents there, too, before landing with the Yankees' Triple-A club. Rosenthal faced five batters with the Yankees' Scranton affiliate, walking three of them and hitting another.
The sudden case of the yips had many questioning whether he'd ever make it back from Tommy John surgery, but Rosenthal parlayed a minor league deal with the the Royals into the aforementioned dominant 2020 campaign that brought about this sizable one-year arrangement. Armed with a triple-digit heater and a rediscovered control of the strike zone, Rosenthal tossed 13 2/3 innings of 3.29 ERA ball as Kansas City's closer before being traded to the Padres, where he closed out the year with 10 shutout innings of relief. Overall, the flamethrowing righty posted a 1.90 ERA and 2.31 SIERA with a powerhouse 41.8 percent strikeout rate and a strong 8.8 percent walk rate.
If Rosenthal can replicate that success in 2021, he could hit the market as a 31-year-old on the heels of a similar resurgence to that of the man he'll effectively replace in Oakland: Liam Hendriks. The Aussie buzzsaw went from clearing outright waivers in 2018 to breaking out as one of MLB's most dominant relievers in 2019-20. Hendriks cashed in on a $54MM guarantee this winter, and it stands to reason that another dominant year will position Rosenthal for that type of commitment and the lengthy multi-year deal he coveted as well.
It's been a remarkable week for the Oakland bullpen, which not long ago looked to be a collection of question marks anchored by veteran lefty Jake Diekman. In the past seven days, however, they've acquired ground-ball machine Adam Kolarek from the Dodgers, re-signed iron man Yusmeiro Petit and inked slider specialist Sergio Romo as well. The A's bullpen now looks like a deep, formidable group with the highly underrated J.B. Wendelken and the talented-but-still-inconsistent Lou Trivino now sliding down the ladder into lower-leverage spots.
The Athletics' payroll, meanwhile, will rise to nearly $85MM — a fraction of what many clubs will spend in 2021 but at least within striking distance of their 2019-20 levels of spending. It's hard to praise ownership too much when this recent spending spree was preceded by a salary dump and an insulting offer to their longtime clubhouse leader, but it's better late than never to act like the contenders they should be.
Oakland won the American League West in 2020 and captured Wild Card berths in both 2018 and 2019. However, they've yet to ride this talented core — anchored by Matt Chapman, Matt Olson, Ramon Laureano and Semien — beyond the divisional round of postseason play. The core group is morphing a bit, with Semien now in Toronto and Jesus Luzardo perhaps emerging to lead the Oakland rotation, but the A's still have control of Chapman, Olson and Laureano for multiple years. Adding Rosenthal, Petit, Romo, Moreland and Kolarek in a week's time only supplements that core and gives the club a shot at its first full-season division crown since 2013.