7:56pm: The Braves have designated outfielder Kyle Garlick for assignment to make room on the 40-man roster for Ozuna's re-signing, according to David O'Brien of The Athletic. Formerly a Dodger and Phillie, Garlick joined the Braves as a waiver claim on Jan. 23.
7:27pm: The Braves are re-signing outfielder Marcell Ozuna to a four-year deal, Joel Sherman of the New York Post tweets. The club has announced the move, and it's a $65MM guarantee that could reach $80MM if the Braves pick up an option in Year 5, per Robert Murray of Fansided. Hector Gomez reported earlier Friday that Ozuna was close to returning to Atlanta. The buyout in 2025 is worth $1MM, Craig Mish of SportsGrid relays. Ozuna is a client of CAA Sports.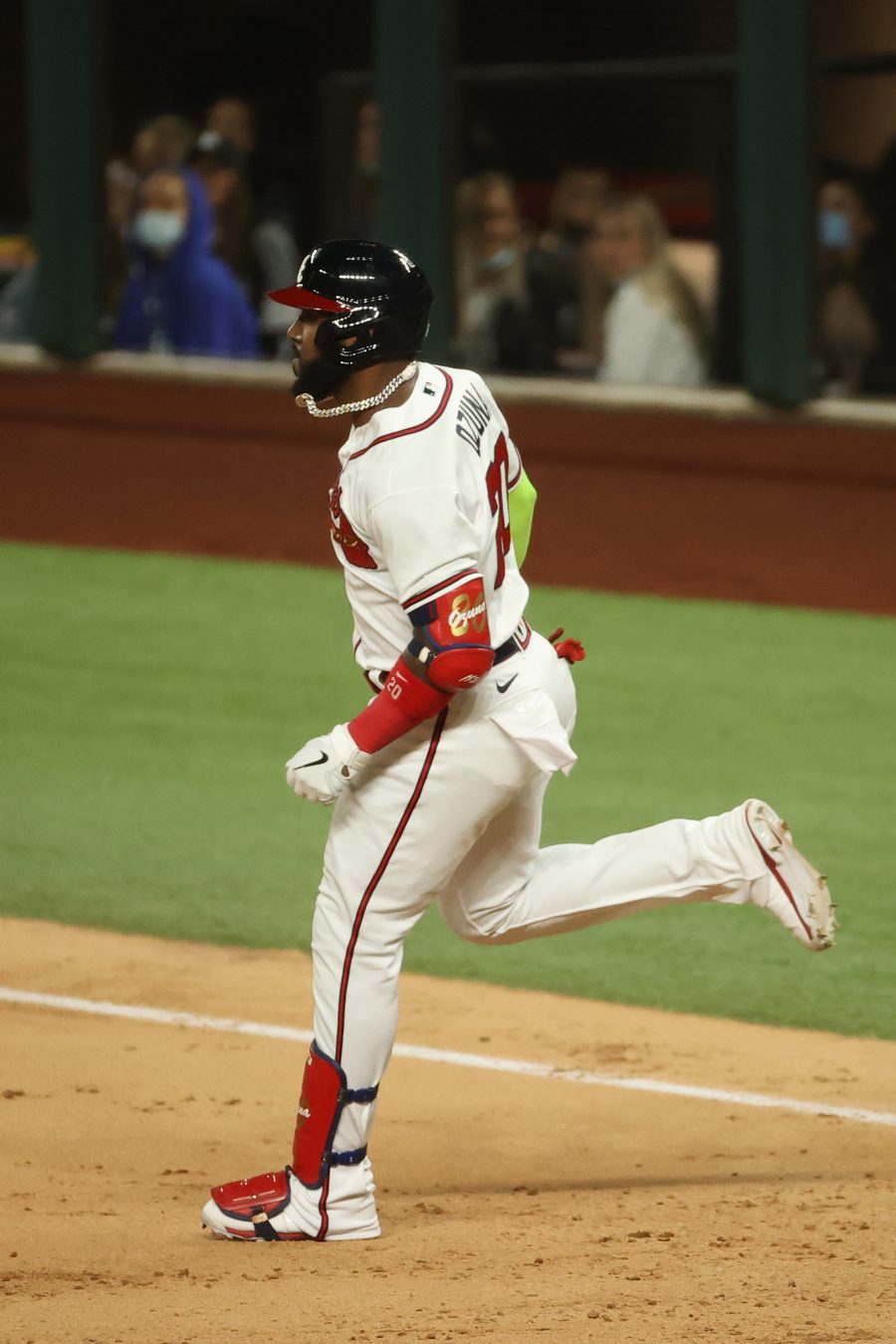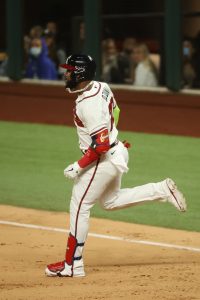 This is an enormous raise for Ozuna, a former Marlin and Cardinal who parlayed a history of above-average production into an $18MM guarantee with the Braves last winter. It ended up as a great move by Atlanta, as Ozuna slashed a monstrous .338/.431/.636 with 18 home runs in 60 games and 267 plate appearances. Along with his stellar bottom-line numbers, Ozuna ranked as an elite hitter by Statcast's standards.
If there's any criticism of Ozuna's 2020, it's that he didn't play much defense, only lining up in the outfield 21 times during a year in which the National League featured the universal designated hitter. It remains unclear whether the NL will keep the DH around in 2021, but even if it doesn't, the Braves will bank on the 30-year-old Ozuna's offensive abilities remaining intact. The back-to-back-to-back NL East champions clearly needed to either re-sign Ozuna or pick up another big bat to replace him this offseason, and now they have succeeded in retaining one of MLB's premier hitters.
Braves general manager Alex Anthopoulos isn't known for signing players to long-term deals, but he made an exception in this case to keep together an offense built around Ozuna, 2020 NL MVP Freddie Freeman and Ronald Acuna Jr. The Braves made earlier notable free-agent signings when they added starters Charlie Morton and Drew Smyly on shorter pacts. Considering what the Braves have done this offseason, they ought to be a force again in the NL East next season, though the Mets, Nationals, Phillies and Marlins should make it difficult on them to win the division yet again.
The MLB offseason got off to an incredibly slow start, but high-end free agents have come flying off the board in the past few weeks. Ozuna's re-signing means none of MLBTR's top 10 free agents from the beginning of the winter are left without jobs. MLBTR ranked Ozuna fourth among available players and predicted he would earn a four-year, $72MM deal.