Former All-Star second baseman Brian Dozier announced on Thursday that he's retiring after a nine-year career in the Majors and at the age of 33.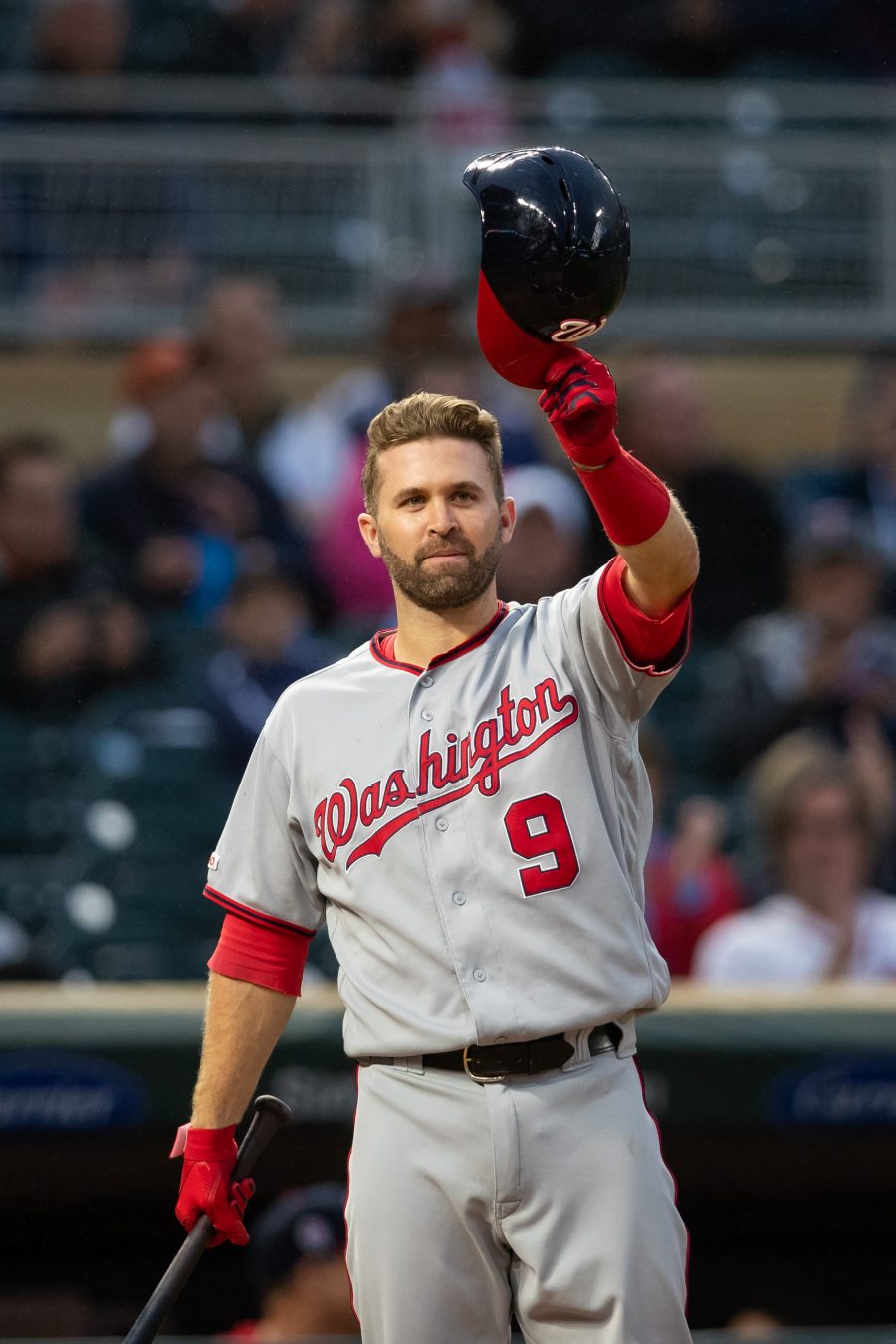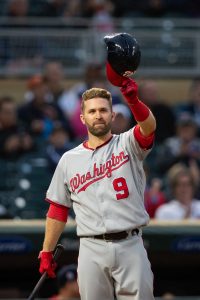 An eighth-round pick by the Twins back in 2009, Dozier was never considered a premium prospect even within his own organization, topping out as Baseball America's No. 10 Twins prospect heading into the 2012 season. That didn't stop the University of Southern Mississippi product from not only making it to the big leagues but to cementing himself as one of the club's better players of the past decade.
After an inauspicious debut in 2012, Dozier claimed the everyday second base job at Target Field in 2013 and steadily improved his output at the plate over the next several years. In a brief but excellent peak from 2013-17, Dozier was one of the game's best all-around second basemen, hitting at a .252/.333/.465 clip with 145 home runs, 81 stolen bases and solid defense. Along the way, he won a Gold Glove, made an All-Star team and took home MVP votes in three different seasons. Dozier was worth about 22 wins above replacement in that five-year stretch according to both the Baseball-Reference and FanGraphs versions of the metric.
Unfortunately for both the Twins and for Dozier, he sustained a knee injury early in the 2018 campaign that severely hampered him at the plate. He was traded to the Dodgers that summer and struggled badly down the stretch — hardly the platform any player would want for his first trip to free agency.
Dozier landed a one-year, $9MM deal with the Nationals that winter and served as the club's primary second baseman for most of the year. In many ways, Dozier enjoyed a rebound campaign, posting a .238/.340/.430 output with 20 homers and 20 doubles alike. His playing time faded late in the year, however, as hot-hitting trade acquisition Asdrubal Cabrera saw more and more of the playing time at second base. Dozier kept his spot on the Nationals' postseason roster and was hailed as a vital presence in the clubhouse, but he tallied just seven plate appearances during the club's World Series run.
Dozier signed a minor league deal with the Padres prior to the 2020 season before requesting his release and turning up for a brief seven-game stint with the Mets. That proved to be the final act of Dozier's career.
All in all, Dozier will head into retirement as a career .244/.325/.441 hitter with 192 home runs, 231 doubles, 21 triples, 105 steals, 664 runs scored and 581 runs driven in. He made an All-Star team, won a Gold Glove, and in his final full season took home a World Series ring for his role in the Nationals' improbable Cinderella run. Dozier cleared $30MM in salary during a career that Baseball-Reference pegged at 22.7 WAR and FanGraphs valued at 23.7 WAR. Best wishes to Dozier on the next chapter.