The Diamondbacks have agreed to terms with free-agent reliever Joakim Soria, reports Ken Rosenthal of The Athletic (via Twitter). Soria, a client of agent Oscar Suarez, will receive a one-year deal. He'll earn a $3.5MM salary and can earn an additional $500K worth of bonuses based on his total number of appearances, Nick Piecoro of the Arizona Republic tweets.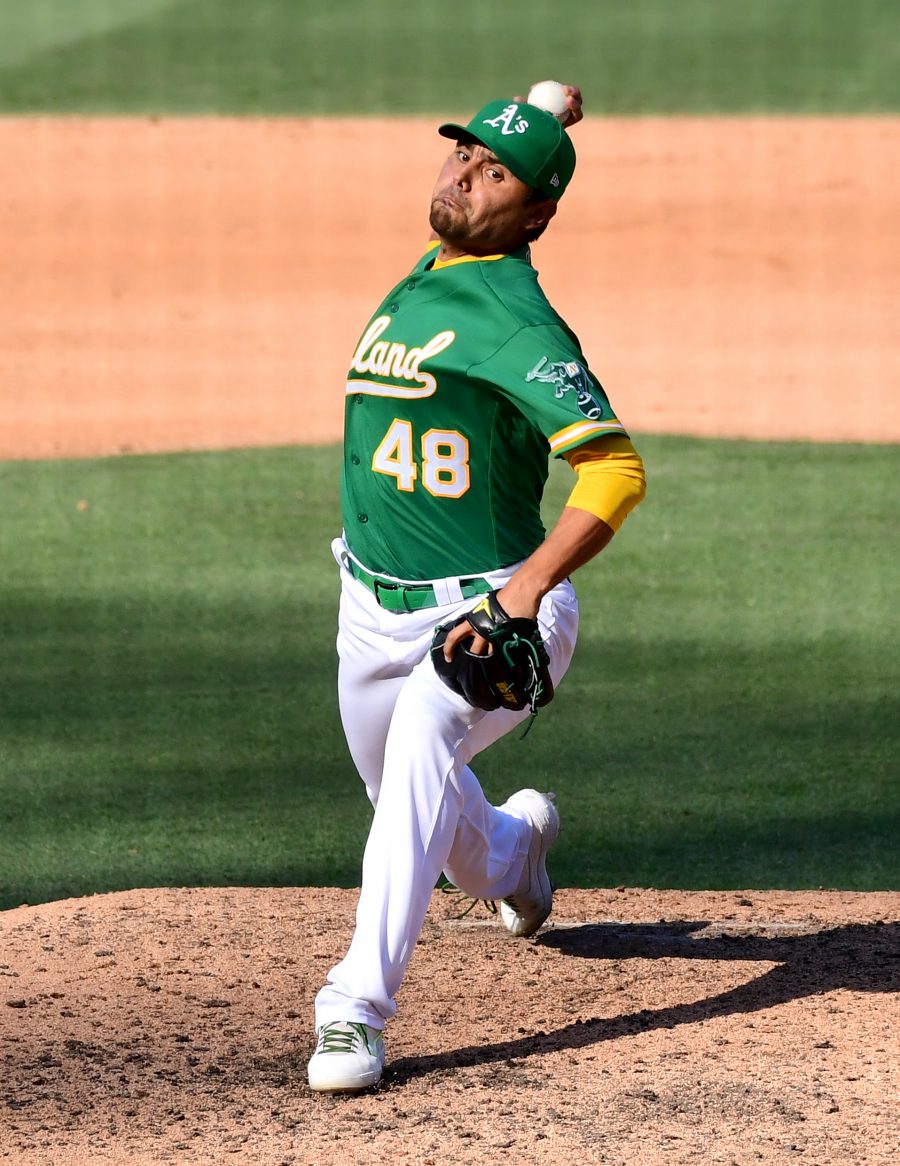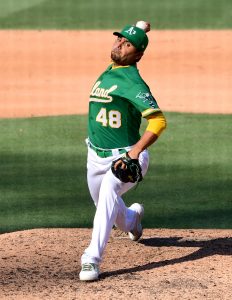 Soria, 36, is a two-time All-Star and 13-year big league veteran who spent the past two seasons with the A's under a two-year, $15MM contract. He fared well for the most part in Oakland, working to a combined 3.94 ERA, a 3.46 FIP and a 3.69 SIERA. Soria's strikeout and walk rates went the wrong direction in 2020, but he managed a 2.82 ERA in 22 1/3 innings due largely to the fact that he held opponents to just one home run.
While many pitchers see their velocity erode as the move into their mid-30s, Soria's 92.4 mph average heater in 2020 was right in line with his career marks. He's not a flamethrower and never has been — his career-high average fastball in a season is 92.7 mph — but that hasn't stopped Soria from missing bats at a high level. He's faced 2987 batters in his Major League career and punched out 26.5 percent of that group despite average or slightly below-average velocity.
Arizona lacks a set closer at the moment, having traded Archie Bradley to the Reds back at the 2020 trade deadline. Soria becomes the most experienced member of manager Torey Lovullo's bullpen and, at least for now, would appear to be the favorite to close games. He's handled ninth-inning work for multiple teams in his career — most recently for the 2018 White Sox, where he saved 16 games. Soria has piled up 223 saves over his decade-plus in the big leagues.
Soria is the first player of much note added by a D-backs club that has been in a dormant state throughout the offseason. Questions about how much the team would be willing to spend have dated back to the trade deadline, when Arizona shipped Starling Marte to the Marlins — a trade reportedly fueled by the team's uncertainty regarding an eminently reasonable $12.5MM club option. D-backs owner Ken Kendrick has been among the most vocal owners in lamenting lost revenue from 2020, however, and the team's actions (or lack thereof) so far this offseason are reflective of that.