Two-time All-Star and 2015 World Series champion Kelvin Herrera announced today, via Twitter, that he is retiring after spending parts of 10 seasons in the Major Leagues.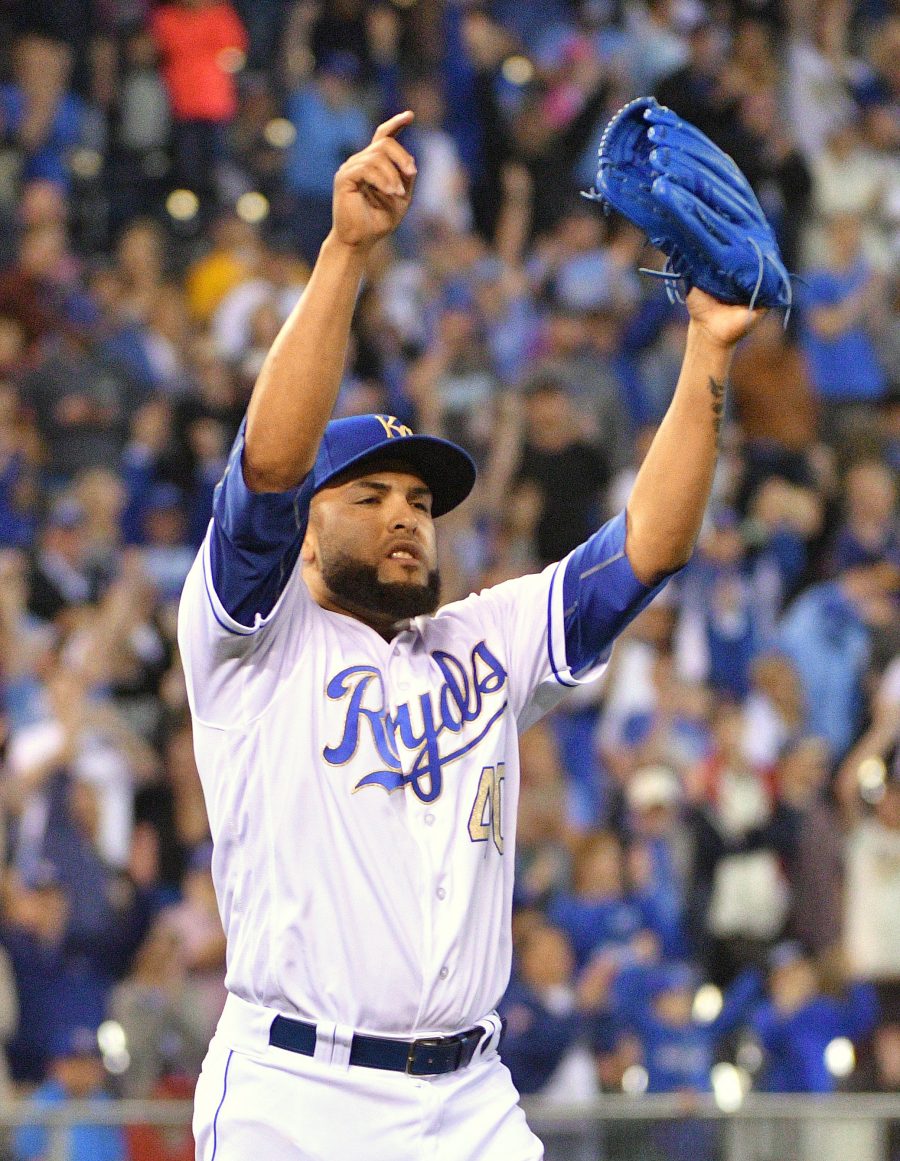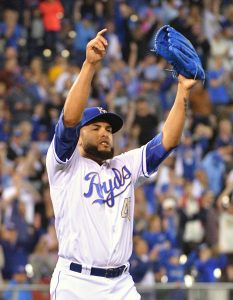 "I want to thank everyone who has been a part of my career, starting with the Kansas City Royals organization who believed in this kid from Tenares, Dominican Republic and gave him a chance to do something meaningful with his life," Herrera wrote in his announcement. "From ownership, to the Front Office, the staff, my teammates and last but not least, the fans, I owe you guys everything."
Herrera goes on to thank both the Nationals and White Sox organizations for welcoming him as well. For the time being, Herrera says he plans to focus on his family and the next chapter of his life.
It'll no doubt surprise some readers to see that Herrera is still just 31 years old. He's been around the Majors for a decade due to the Royals calling on him for his Major League debut at just 21 years of age.
Herrera pitched in just two games late in that 2011 season, but the right-hander was an immediate success in 2012 — his first full season at the MLB level. In 84 1/3 innings, he worked to a pristine 2.35 ERA with 19 holds, three saves and a heater that averaged a blistering 98.5 mph. In a normal year, that overwhelming success would've no doubt garnered Rookie of the Year consideration, but 2012 happened to also be the rookie season for Mike Trout, Yoenis Cespedes and Yu Darvish, who commanded nearly every top-three vote on the ballot that year.
Even without any Rookie of the Year love, Herrera had established himself as a dominant late-inning arm in short order, and that's the exact role he'd over the next half decade as a steady presence at the back of some elite Kansas City bullpens. From 2012-16, Herrera pitched 354 1/3 regular-season innings with the Royals and notched a collective 2.57 ERA with 106 holds and 17 saves.
The bullpen was in many ways the backbone of the Royals' back-to-back World Series runs in 2014-15, and Herrera joined teammates Wade Davis, Greg Holland and (in 2015) Ryan Madson in forming a juggernaut late-inning group that gave opposing lineups absolute fits. Each of Herrera, Davis and Holland posted ERAs south of 1.50 and appeared in at least 65 games during the 2014 season. Herrera was as untouchable during the postseason as he was in the regular season, combining for 28 2/3 innings of 1.26 ERA ball in his playoff career.
With the Royals out of contention during Herrera's final year of club control in 2018, they made the decision to trade him to the Nationals for a package of young players including Kelvin Gutierrez, Blake Perkins and Yohanse Morel. Herrera was injured for part of his time with the Nats, going down with a Lisfranc tear in his foot, but he gave them 18 1/3 innings of 4.34 ERA ball before reaching free agency and signing a two-year pact with the White Sox. Things didn't pan out in Chicago, as Herrera was tagged for 39 runs in just 53 2/3 innings across his two seasons there.
Herrera's peak was brief but absolutely dominant, and he'll go down in Royals lore as an absolutely vital member of a bullpen that fueled a baseball renaissance in Kansas City and brought home the club's first title in three decades. He'll hang up the spikes with a career 3.21 ERA, 119 holds, 61 saves and 510 strikeouts in 513 2/3 innings of regular-season work — plus the aforementioned sterling postseason track record. Best wishes to Herrera and his family in whatever the future holds.