12:22pm: Miller is guaranteed $3.5MM on the deal, tweets MLB Network's Jon Heyman.
11:45am: The Phillies announced Wednesday that they've signed utilityman Brad Miller to a one-year, Major League contract. Right-hander Seranthony Dominguez, who is recovering from Tommy John surgery, has been transferred to the 60-day injured list to create space on the 40-man roster. MLB.com's Jon Morosi reported last week that the Phillies and Miller, an ISE Baseball client, were in talks on a one-year deal in the $3MM range.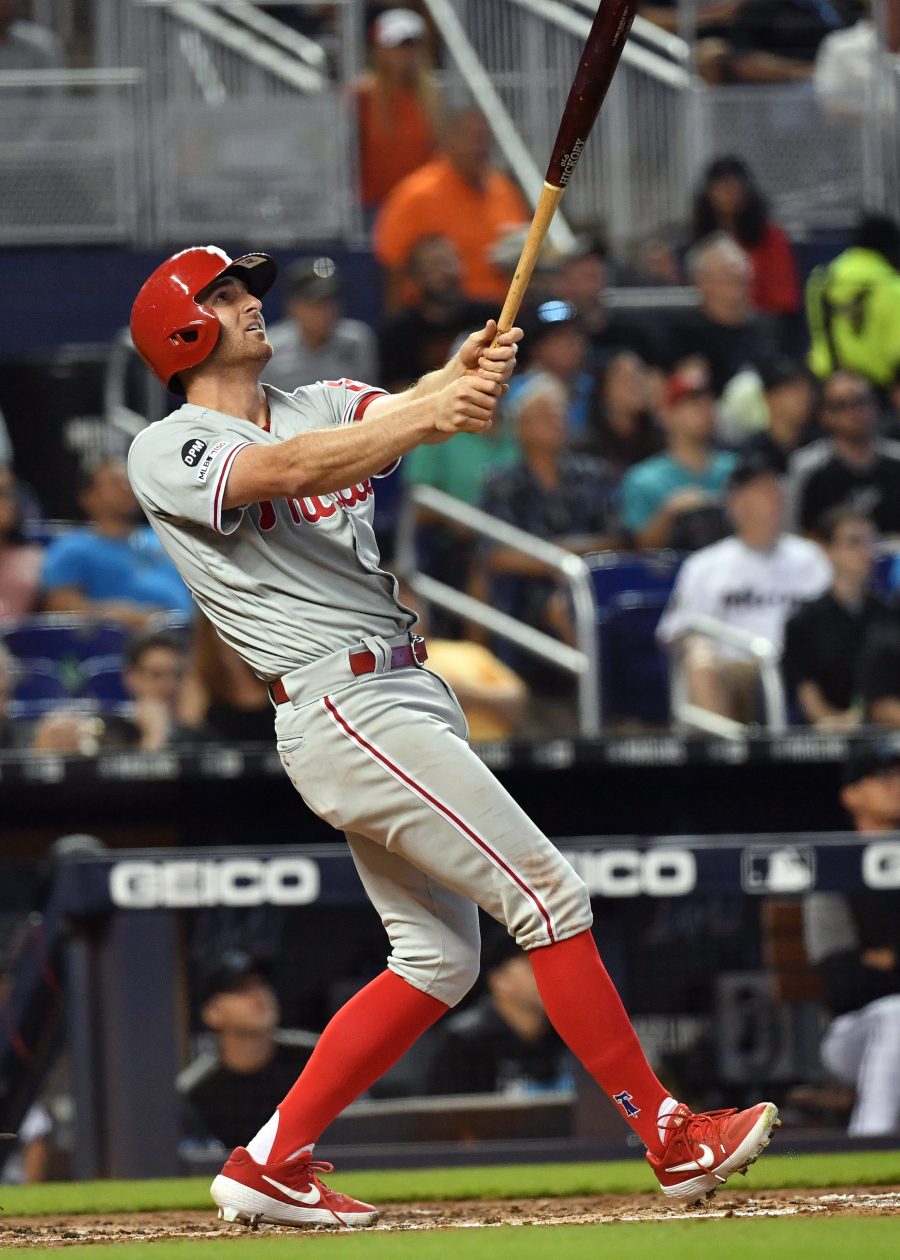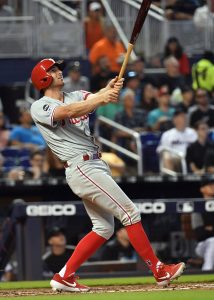 Miller, who is returning to the Phils after a year with the Cardinals, makes for a sensible upgrade for a thin bench. With Didi Gregorius back in the fold and Jean Segura expected to serve as the everyday option at second base, the 31-year-old Miller will join versatile Scott Kingery in backing up at a number of positions around the diamond. He probably won't get much reserve time at shortstop and won't see action in center — both spots Kingery can handle — but Miller could see time at second base, first base, third base and in the outfield corners.
Prior to re-signing Miller, the Phillies would've lacked infield depth on days that Kingery was roaming the outfield. Philadelphia acquired infield prospect C.J. Chatham — a former Dave Dombrowski draftee — from the Red Sox earlier this winter but have little on the 40-man roster behind him. Ronald Torreyes is in Spring Training as a non-roster invitee, but a couple of injuries could have left the Phillies reliant on a thin farm system that lacks MLB-ready infield talent.
Miller isn't the plus defender that Kingery is, but he's been a much better hitter of late and has a longer track record at the MLB level. In 171 plate appearances with the Cardinals in 2020, Miller slashed .232/.357/.451, and over the past three years combined he's a .247/.329/.468 batter with 27 homers, 27 doubles and four triples. He's strikeout-prone (29.1 percent in that time), which limits his batting average, but Miller draws plenty of walks (10.4 percent) and makes frequent hard contact.
The Cardinals used Miller as a designated hitter more often than anything else in 2020, although he played 15 games at third base and also appeared at shortstop and second base. He lined up most frequently in left field and at third base with the Phillies in 2019, but Miller has more than 1200 at second base and more than 600 at first base as well. He's also logged 3000-plus innings at shortstop, so while he's only their third- or fourth-best defensive option there, he can certainly handle the position in a pinch.
The Phillies, by all indications, are angling to stay beneath the $210MM luxury tax threshold, though adding Miller on a reasonable deal doesn't really jeopardize that goal. Assuming that roughly $3MM price point proves correct, the Miller signing will push them to just under $202MM in luxury obligations, per Jason Martinez of Roster Resource.
That leaves the club with a bit of room for some in-season maneuvering, although if either of Brandon Kintzler or Tony Watson makes the club's roster, that figure will climb further north. Both veteran relievers agreed to minor league deals that contain $3MM base salaries upon making the MLB roster. The Phillies formally announced Watson's deal, which was reported earlier this morning, alongside their announcement of the Miller deal.