The Royals announced a contract extension with longtime catcher Salvador Pérez that could keep the backstop in Kansas City through the 2026 season.  The contract's four guaranteed years will pay Pérez $18MM in 2022, $20MM apiece in 2023 and 2024, and $22MM in 2025.  There is also a club option for the 2026 season that is valued at $13.5MM with a $2MM buyout.  In total, the deal guarantees Pérez at least $82MM with the potential to max out at $93.5MM over five years if the option is exercised.  Pérez is a client of Beverly Hills Sports Council.
The 30-year-old (31 in May) is a face of the franchise, having spent his entire professional career in the Royals' organization. A workhorse behind the plate and an instrumental piece of Kansas City's back-to-back pennant winners and 2015 World Series team, Pérez was set for free agency after the season, but now looks to have a shot at spending his entire career in Royals blue.  He is also set to surpass ten years of service this season, locking in full no-trade protection as a player with ten years in MLB and the last five with one team (not that a trade ever looked likely).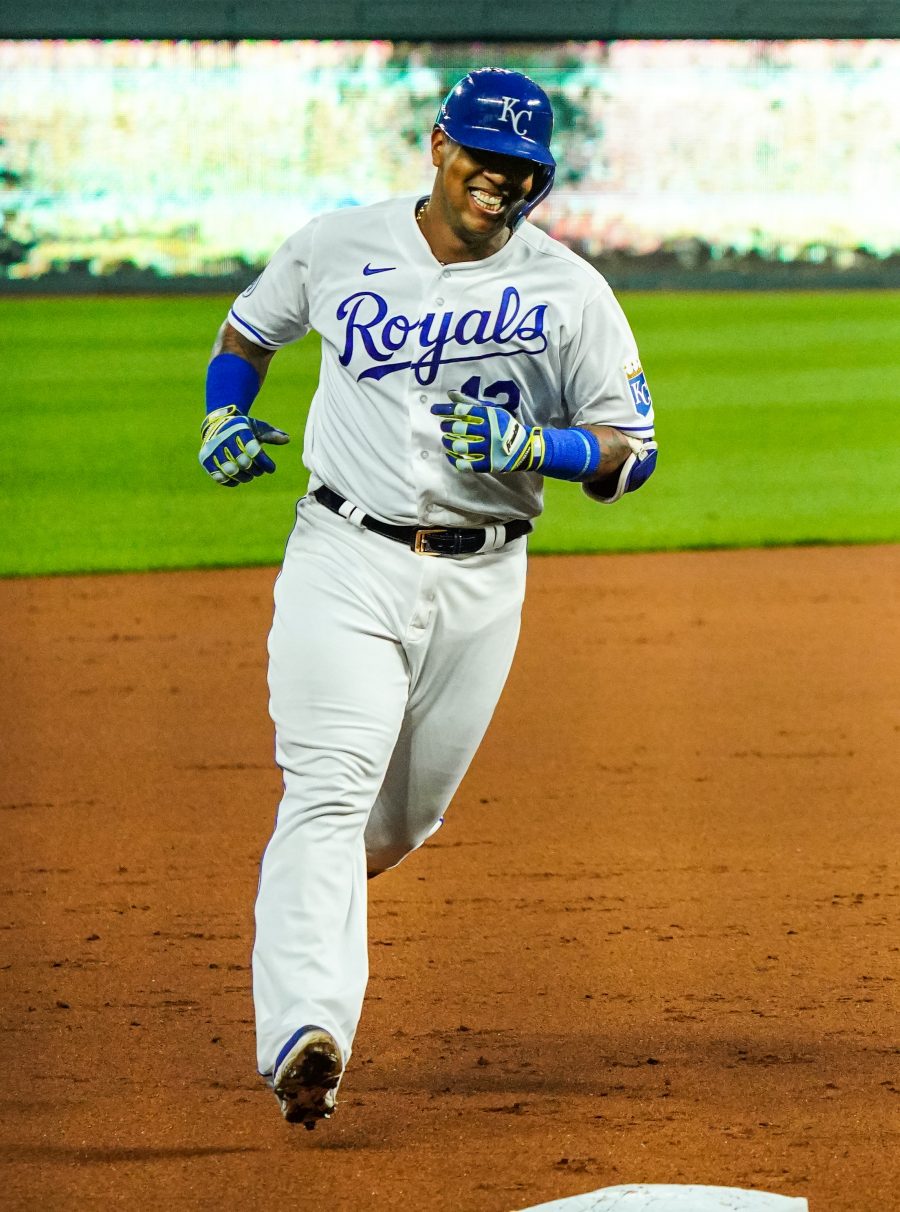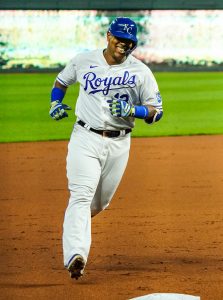 Were he to play his entire career in Kansas City, Pérez would follow Alex Gordon as career-long Royals. Gordon's four-year, $72MM deal from January 2016 previously stood as the largest investment in franchise history, Pérez's extension now takes the title.
The backstop's standing with the organization no doubt played a role in this extension, but Pérez isn't being paid off mere nostalgia. He's coming off the best offensive season of his career on a rate basis, having slashed .333/.353/.633 with eleven home runs over 156 plate appearances last year. Pérez won't sustain a .345 batting average on balls in play or a .300 isolated power (slugging minus batting average), but he needn't hit at that level to remain productive. Despite taking on a heavy workload behind the plate, Pérez hit .251/.285/.466 between 2017-18. He has some rather notable on-base deficiencies as a result of minuscule walk rates, but Pérez offers plenty of pop and has outhit most at the position.
Tommy John surgery sidelined Pérez for the entire 2019 season, but he didn't show any ill effects last year. An eye condition led to a three-week IL stint but was never expected to be a long-term concern. Indeed, Pérez's quality production at the plate offers reason for Royals' brass to believe he has put those issues behind him.
Defensively, Pérez has long rated as a below-average pitch framer (although he was around average in last year's small sample). He has helped offset some of his receiving issues with a plus arm, though, and the Kansas City brass obviously believes strongly in his leadership and softer skills behind the plate, having now reached agreements on three separate extensions with the backstop over the course of his career.
With this deal set to begin in 2022, the Royals' payroll outlook for this season is unchanged. Pérez will make $14.2MM in 2021 under the terms of his previous extension. Kansas City's long-term books are fairly clear. Before the Pérez extension, the Royals had just $29.75MM in guaranteed commitments next season (including buyouts of 2023 options). Two years from now, only the recently-extended Hunter Dozier joins him on the books.
Pérez had been the top catcher option scheduled to hit free agency next winter. Excluding players with club options that seem likely to be exercised, Travis d'Arnuad and Yadier Molina are now set to headline the class behind the dish.
Lynn Worthy of the Kansas City Star was first to report the $20.5MM average annual value (Twitter link). Alec Lewis of the Athletic first reported the existence of the club option and the deal's specific terms (via Twitter).
Photo courtesy of USA Today Sports Images