In a rare May swap of significance, the Rays have traded shortstop Willy Adames and righty Trevor Richards to the Brewers in exchange for right-handed relievers J.P. Feyereisen and Drew Rasmussen. Both clubs have announced the move.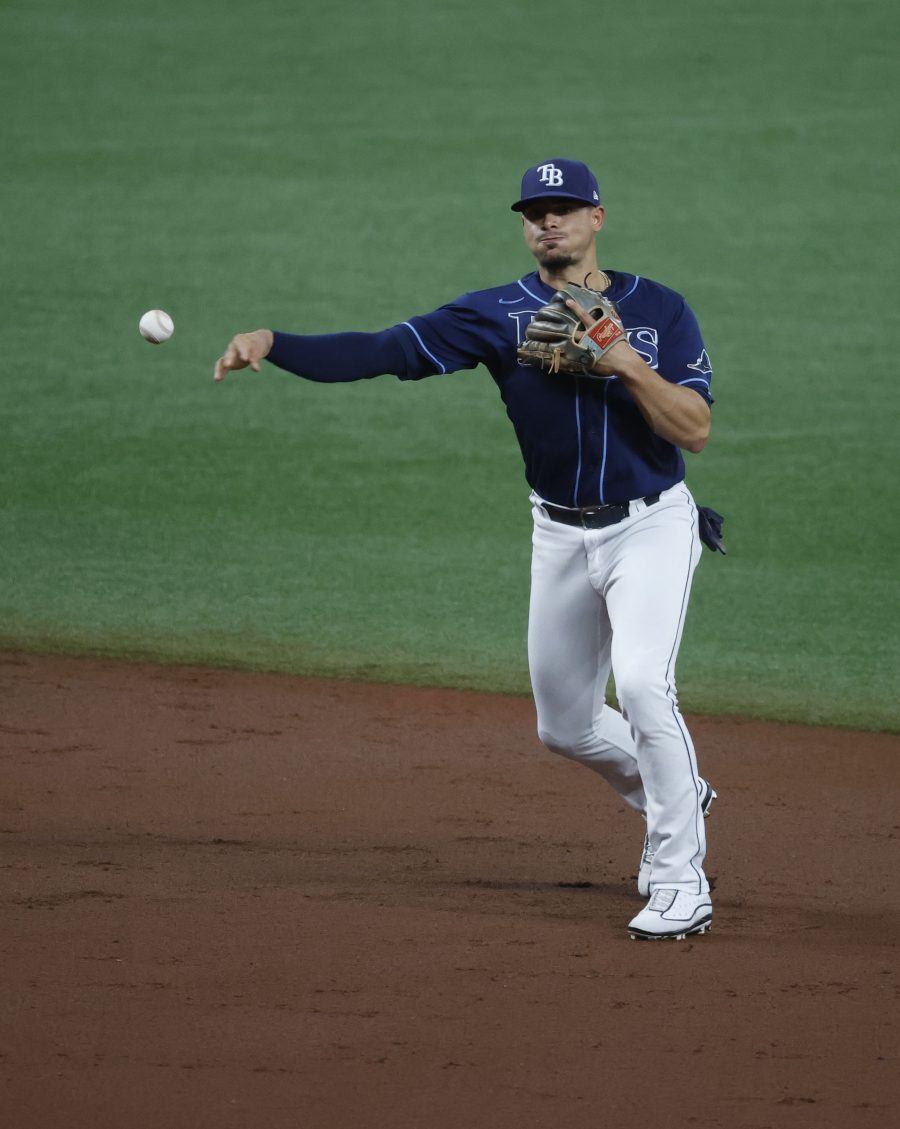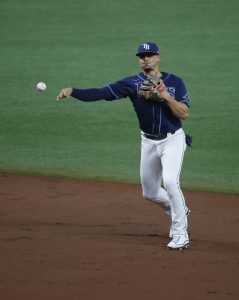 The immediate speculation in the aftermath of the news naturally surrounded Wander Franco, the sport's top overall prospect and current shortstop for the Rays' Triple-A affiliate. The trade of Adames clearly opens a spot for Franco in the long term, but Rays general manager Erik Neander announced to reporters that it'll be top shortstop prospect Taylor Walls who gets the call to replace Adames for now (Twitter link via Marc Topkin of the Tampa Bay Times).
For the Brewers, Adames provides a sound defensive option that they've lacked all season. Milwaukee cut bait on Orlando Arcia earlier this season after giving the former top prospect myriad chances in recent years. The trade of Arcia to the Braves was intended to create everyday opportunities for Luis Urias at shortstop, but the 23-year-old wasn't able to handle the position from a defensive standpoint. Urias has already made nine errors in just 310 innings at shortstop and unsurprisingly has negative ratings in just about every defensive metric. Were Urias hitting up to his capability, perhaps the Brewers could've stomached the errors, but he's managed only a .205/.317/.359 slash in 140 plate appearances.
Adames isn't hitting much himself in 2021, but he had a huge 2020 season and a strong year in 2018 as well. He's also a very sound defender at his position, evidenced by above-average marks in Defensive Runs Saved (12), Ultimate Zone Rating per 150 games (1.6) and Outs Above Average (3) over the past three seasons.
So far in 2021, Adames is hitting just .197/.254/.371 through 142 plate appearances, but he entered the season as a career .262/.329/.426 hitter. He also put together a hefty .259/.332/.481 slash with eight home runs last summer and slugged a career-best 20 round-trippers a year prior, in 2019. Adames is far too strikeout-prone, punching out at a 36 percent clip across the past two seasons, but he's making hard contact and barreling the ball at career-best rates in 2021. He'll likely continue to hit for a low average if he can't curb those strikeout tendencies, but the uptick in high-quality contact does suggest that his offensive numbers are still likely in line to improve.
Adames entered the season with two-plus years of big league service time, so he's a potential piece for the Brewers not just in 2021 but for several years beyond. The Brewers can control Adames all the way through the 2024 season via the arbitration process, should they see fit. He'll be installed as their starter immediately, and if he takes well to his new settings, it's possible the Brewers have found an answer at the position for the foreseeable future. Urias will be downgraded to a utility role, but perhaps playing more familiar positions at second base and third base will help him get his bat back on track.
Milwaukee will also add the 28-year-old Richards as part of the deal. The righty has pitched for both the Marlins and the Rays to this point in his career, working to a 4.42 ERA over the life of 305 2/3 innings. Richards looked to be in the midst of a breakout in 2019 after the Marlins traded him to Tampa Bay alongside Nick Anderson, as he logged a 1.93 ERA with a 24-to-5 K/BB ratio in 23 1/3 frames down the stretch. He's posted a 5.52 ERA in 44 innings since that time, however.
To his credit, Richards has an immaculate minor league track record that gives continual hope of improved performance at the MLB level. Unsigned out of Drury University, Richards began his professional career with the Gateway Grizzlies of the independent Frontier League. He caught the Marlins' attention, landing a deal with them in 2016 and going on to excel at every minor league stop. Richards has a career 2.35 ERA in 252 minor league frames, and the highest ERA he's posted at any individual level is his 2.87 mark in Double-A. He's worked as both a starter and reliever along the way.
Richards is in his final minor league option year, so the Rays can shuttle him back and forth between Triple-A and Milwaukee as much as they like for the duration of the season. He'll need to stick on the MLB roster next spring, however, when he'll have exhausted all of his minor league options.
It was surely a difficult trade for the Rays to make. Manager Kevin Cash told Topkin and others that the trade will be felt in the clubhouse, where Adames was beloved and had emerged as a leader. The GM called it a "tear-jerking" move to make, but with the looming presence of Franco, Walls and top middle-infield prospect Vidal Brujan, an eventual trade involving Adames has felt nearly inevitable.
Fans were surely hoping the trade would push Franco to the big leagues, but Walls is a highly touted farmhand in his own right, ranking as the game's No. 107 prospect over at FanGraphs. He's considered one of the better defensive prospects in the game at his position, and he's posted strong offensive numbers at every stop since 2018. His bat has exploded to new heights so far in 2021, as he's come out of the gates with a blistering .327/.468/.490 slash with a pair of homers and a couple steals through his first 62 plate appearances. Franco understandably gets more attention, but Walls and Brujan have the potential to be vital cogs in the Tampa Bay infield themselves.
Turning to the Rays' return in this trade, they'll add a pair of arms to help a banged-up relief corps. Feyereisen is headed straight to the MLB bullpen, Neander revealed, while Rasmussen is ticketed for Triple-A Durham.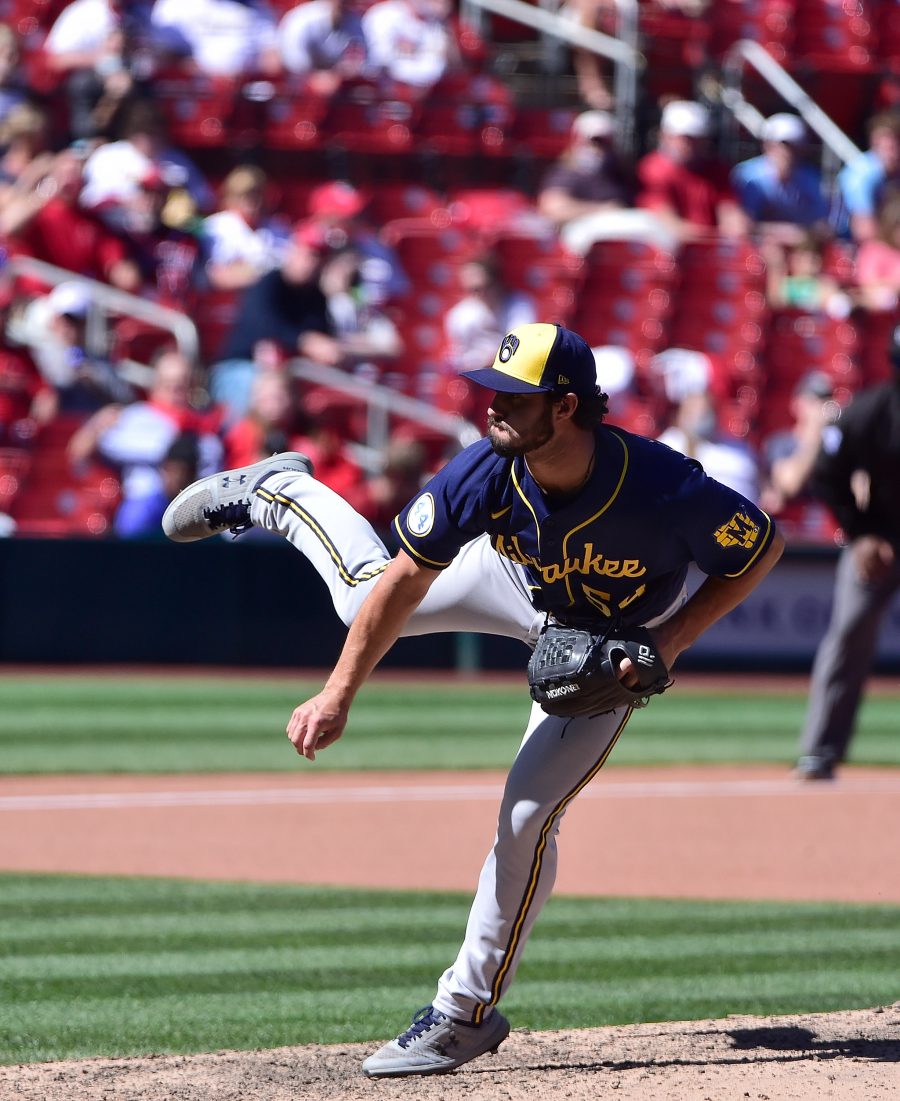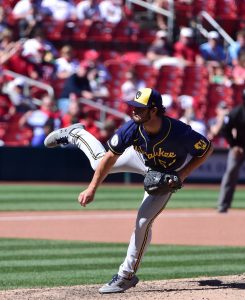 There was no way the Rays were going to send the 28-year-old Feyereisen to the minors after the start he's had in 2021. Through 19 1/3 innings, the righty has pitched to a 3.26 ERA with a 26 percent strikeout rate and a 47.7 percent ground-ball rate.
Walks have been an issue, as Feyereisen has yielded a free pass to 14.3 percent of opponents so far, but his 16.9 percent swinging-strike rate is among the best in the game. Feyereisen's 59.6 percent opponents' contact rate is the third-lowest in MLB, trailing only his now-former teammate Josh Hader and surprising Pirates setup man Sam Howard.
Feyereisen sits 93.7 mph with his heater and throws the pitch at a 41 percent clip, pairing that heater with a slider (38 percent) and changeup (21 percent). It's been an effective mix for the 28-year-old rookie, whom the Rays can now control through at least the 2026 campaign. This marks the second notable trade of Feyereisen's career, as he was traded from the Indians (alongside Clint Frazier, Justus Sheffield and Ben Heller) to the Yankees in 2016's Andrew Miller deal. New York eventually traded him to Milwaukee for additional international bonus pool space. Feyereisen has a pair of minor league options remaining.
Rasmussen, 25, has pitched 32 1/3 innings for the Brewers since Opening Day 2020, posting a sizable 31.1 percent strikeout rate but a troubling 14.2 percent walk rate that nearly mirrors Feyereisen's mark. A sixth-round pick by the Brewers in 2018, he ranked as their No. 6 prospect at FanGraphs and No. 14 at Baseball America. He's already had two Tommy John surgeries, despite his relative youth, but Rasmussen boasts a 97 mph heater and was excellent in the minors when healthy in 2019.
While Feyereisen has two minor league options left, Rasmussen has all three, making him a particularly flexible piece for the Rays in the coming years. Of course, the hope is that he'll pitch his way into a role where he needn't be returned to the minors at all. FanGraphs' Eric Longenhagen notes that Rasmussen has just that type of ceiling — the potential to become a high-leverage option late in games. The pair of surgeries naturally raises injury concern levels, but Rasmussen has the makings of a quality reliever if he can avoid further elbow troubles.
Overall, it's a notable swap on many levels. It's rare not only to see a trade of this magnitude in May, but also to see a trade in which two contending clubs are dealing big leaguers from positions of depth to help the other address an immediate, pressing need. The Brewers, after middling results from both Arcia and Urias, surely hope to have found a shortstop for years to come. The Rays, meanwhile, have seen several key relievers go down with injuries, leaving them with a relief corps that has been solid but not as dominant as hoped. The trade clears a path for the Rays to take a look at Walls now, and it puts an even more defined clock on the countdown to Franco's MLB emergence.
MLB Network's Jon Heyman first reported that an Adames trade was in the works (Twitter links). MLB.com's Mark Feinsand first reported that Adames had been traded to Milwaukee. ESPN's Jeff Passan reported the other three players in the deal (Twitter links).