When Trevor Bauer signed a three-year, $102MM deal with the Dodgers back in February, he ensured flexibility by securing opt-outs after the first and second years.  However, the details suggest the contract was designed to keep Bauer in Los Angeles for the first two seasons.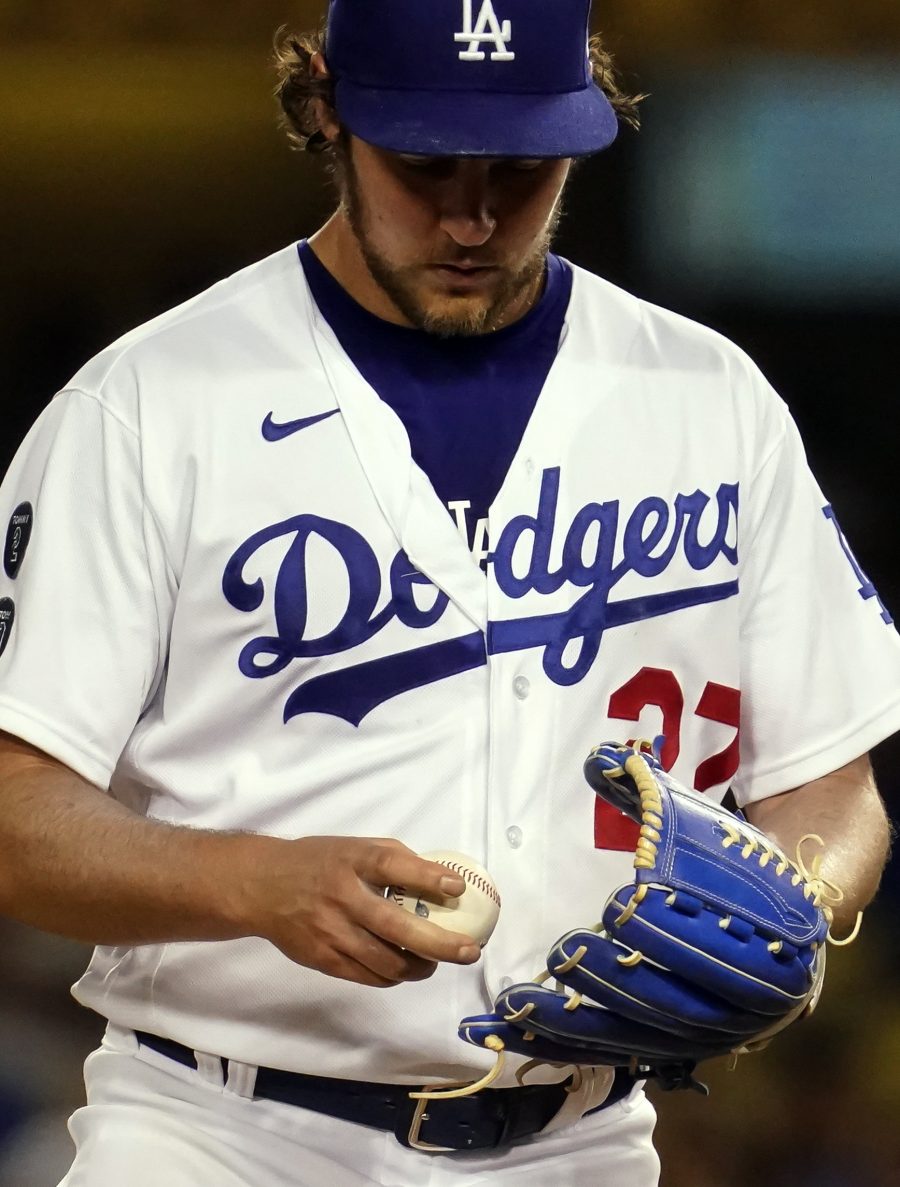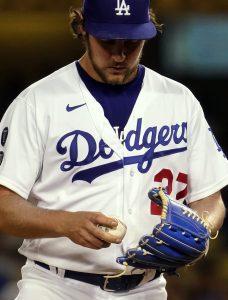 Bauer received a $10MM signing bonus, $5MM of which was paid in March.  The other $5MM will be paid next month.  Beyond that, his 2021 salary is $28MM, but with the quirk that it's all payable on November 1st of this year.  Here's what happens if he opts out after the 2021 season, according to Cot's:
Bauer may opt out of the contract after the 2021 season, receiving a $2M buyout, with Dodgers deferring $20M of 2021 salary without interest, paid in $2M installments each Dec. 1, 2031-40
In other words, if Bauer opts out after this season, he walks away with $12MM in hand, and then has to wait a decade until the Dodgers pay him again.  And even then, it's $2MM per year for ten years, with no interest.  Your estimates may vary, but that deferred $20MM is worth a lot less than being paid now – most likely half as much.
Opting out after the 2022 season involves none of that deferred money stuff, and throws in a $15MM buyout.  Bauer would have earned $85MM for two seasons, foregoing a mere $17MM for '23.  Barring injury, jumping out of the contract at this point seems like an easy choice.  As the best pitcher on the free agent market, Bauer landed a very flexible contract.  The Dodgers took on all the downside risk, which is the nature of opt-out clauses.
Bauer started this season strong enough to at least give another look to the possibility of opting out after '21.  After an outing at San Francisco on May 21st, Bauer's ERA sat at 1.98 through 12 starts, with a 36.2 K%.  If you had asked me at that point, I'd have said it'd make sense for Bauer to opt out after '21, even if just to land the same three-year deal all over again.  But on the horizon was a hallmark date with a potentially large effect on Bauer and many other pitchers.  On June 3rd, Bob Nightengale wrote, "Major League Baseball informed owners Thursday that it is engaged in the next phase of league-directed enforcement banning the use of foreign substances by pitchers — which would include 10-day suspensions — two persons with direct knowledge of the meeting told USA TODAY Sports."  Today, MLB announced its new enforcement plan, which starts Monday.
Through May 31st, Bauer averaged 2840 RPM and 93.8 miles per hour on his four-seam fastball.  In the two starts since, those numbers are 2630 RPM and 94.1 mph.  There are players who have lost more RPM on their four-seamers since the impending crackdown became known, without much velocity change, such as the Indians' James Karinchak.  But Bauer's 210 RPM loss on the four-seamer is significant, especially for a guy who throws the pitch 44% of the time.
All we can say definitively is that the average spin rate on Bauer's four-seam fastball in two starts after June 3rd was 210 RPM lower than the average RPM in a dozen starts before that date.  That the RPM drop was caused by Bauer stopping the usage of foreign substances on the ball or changing what he uses is the implication, but not a fact.  It'd take a further leap to say that Bauer's mediocre results in those two starts were caused by the RPM drop.  It should be noted that 2630 RPM still ranks sixth in baseball from June 3rd onward, and there's nothing too meaningful about allowing seven earned runs in 12 1/3 innings.  It's also worth pointing out that Bauer's ERA was probably not going to stay around 2.00 even without a foreign substance crackdown.  Bauer certainly has not shied away from MLB's sticky stuff drama, as he "demonstrated to reporters on the field before Tuesday's game that a combination of sweat and rosin was sufficient to allow him to stick a baseball to his hand, palm down," according to Bill Plunkett of the OC Register.  He showed this on Twitter, while also diving into Tyler Glasnow's comments.
If you're an MLB GM considering signing Bauer at some point in the future, you're definitely going to try to determine how much of Bauer's recent success was the result of the use of foreign substances, because you have to forecast how he'll perform over the next several years.  If this was a major consideration for Bauer's suitors in the 2020-21 offseason, I didn't hear about it.  For Bauer and potential suitors, the calculus has changed.  So let's get your opinions on when we'll see him next on the free agent market.