Rays starter Tyler Glasnow hit the IL with a partially torn UCL and a flexor tendon strain today, and he feels that MLB's decision to finally enforce the foreign substance rules on the books is a contributing factor.  In advance of MLB's new enforcement policy, Glasnow ceased usage of sunscreen, changing the grips on his fastball and curveball.  Here's what Glasnow had to say (Bally Sports Florida sideline reporter Tricia Whitaker has the video here):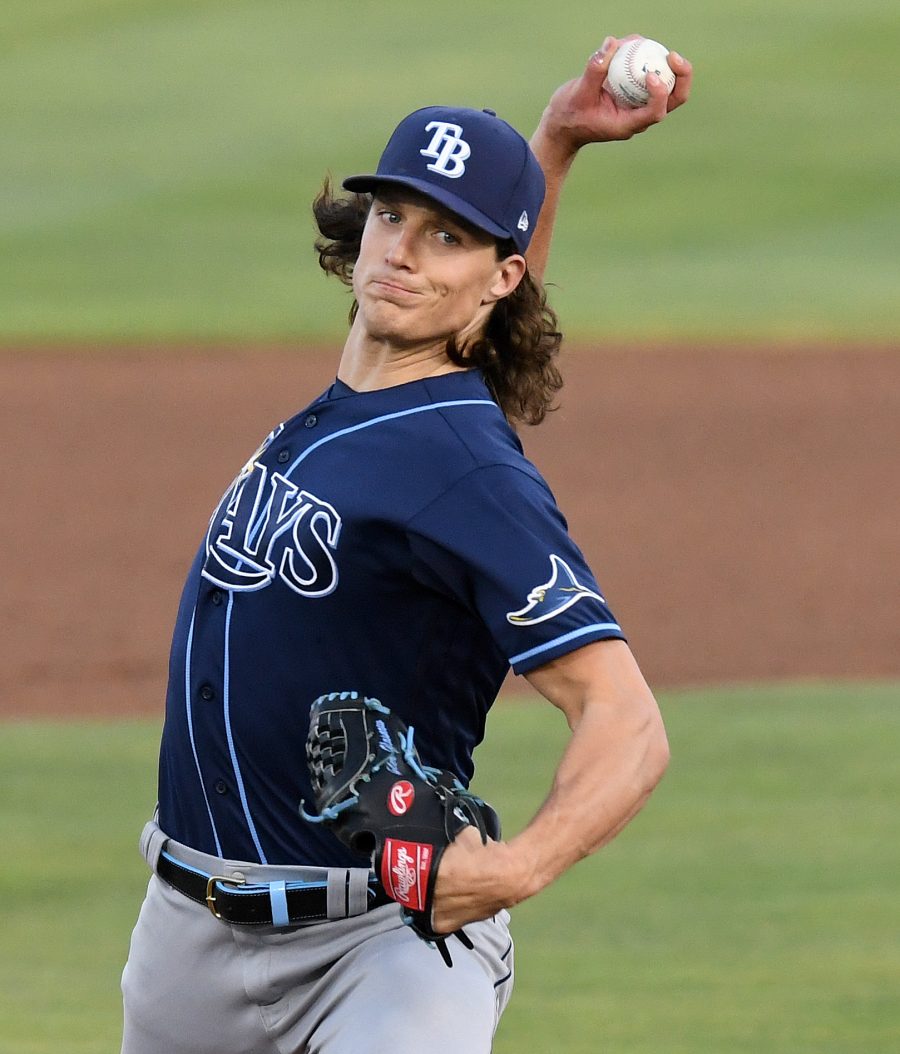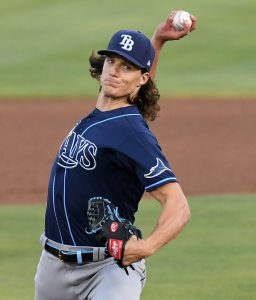 "Do it in the offseason, give us a chance to adjust to it. But I just threw 80-something, 70-whatever innings, and then you just told me I can't use anything in the middle of the year? I had to change everything I'd been doing the entire season. Everything, out of the window, I had to start doing something completely new.
And then I'm telling you, I truly believe, that's why I got hurt. Me throwing 100 and being 6'7″ is why I got hurt, but that contributed. I'm just frustrated that they don't understand how hard it is to pitch, one, but to tell us to do something completely different in the middle of the season is insane. It's ridiculous. There has to be some give and take here. You can't just take away everything and not add something. Pitchers need to be able to have some sort of control or some sort of grip on the ball. And I just don't want this to happen to somebody else, I don't want a fastball to sail away and hit somebody in the face like it already has.
I understand you need to take an aggressive approach here, but I just think people are going about it all wrong. And I'm sitting here, my lifelong dream, I want to go out and win a Cy Young, I want to be an All-Star, and then now it's all just shit on. Now it's over. I have to try and rehab and come back in the playoffs. I'm clearly frustrated…people need to figure this out. You can't just tell us to use nothing. It's crazy."
According to ESPN's Jeff Passan, Glasnow's sentiments are "shared by a lot of people across baseball — and not just players."  Dodgers righty Trevor Bauer is another pitcher who takes issue with MLB's timing on the enforcement, tweeting, "They've knowingly swept this under the rug for 4 years. Now they implement a knee jerk reaction to shifting public perception. Hard to hear them talk about "competitive integrity" when they have no integrity to begin with."
The pitchers who have been speaking up recently on this topic have sound points: this issue could have been tackled with care in the offseason, and MLB should have tried to get players on board.  As the Nationals' Max Scherzer put it, "The players should have a say in this. Unfortunately, I don't think we will. It just appears that MLB is going to do whatever they want with this."  The use of "sticky stuff" by pitchers has been an unenforced rule for many years, and forcing pitchers to go cold turkey could bring unintended consequences – including injuries.  MLB's new "enhanced enforcements" go into effect Monday, though some pitchers have clearly been weaning off the sticky stuff this month.