The A's have made their first upgrade of deadline season, acquiring veteran left-handed reliever Andrew Chafin from the Cubs in exchange for minor league outfielder Greg Deichmann and minor league right-hander Daniel Palencia, per a club announcement.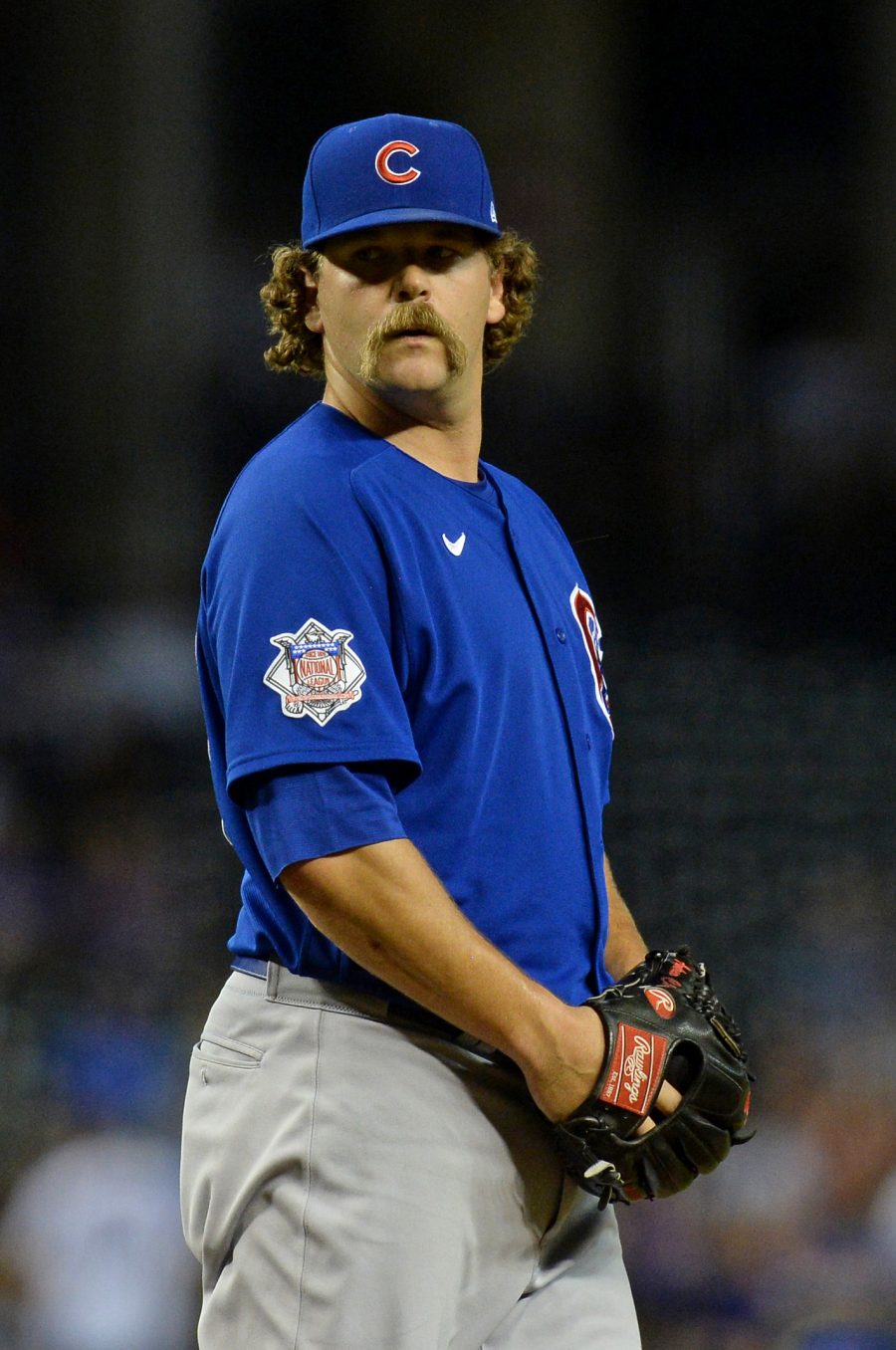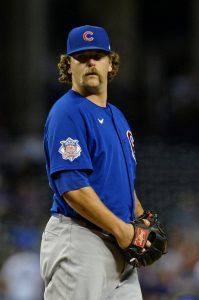 Chafin, 31, inked a one-year, $2.75MM deal over the winter. It contains a $5.25MM mutual option for the 2022 season ($500K buyout), though it's exceedingly rare for both parties to pick up their side of a mutual option. Generally speaking, if the team exercises their end of a mutual option, it's because the player has performed well enough to make that price a bargain, which prompts the player to decline and return to free agency. If the player picks up his half, it's usually due to poor performance or injury, and the team will subsequently decline its half. More often than not, mutual options are simple accounting measures. The A's likely view him as a rental reliever for the remainder of the season, though the option technically creates the chance that he'll return.
The Cubs have consistently taken a frugal approach to their offseason bullpen construction in recent years, but Chafin is one of their better low-cost signings. The longtime D-backs lefty has a 2.06 ERA with a 24.7 percent strikeout rate, an eight percent walk rate and a 50 percent ground-ball rate in 39 1/3 innings. It's the best season of what has quietly been a solid career for Chafin, who carries a 3.14 ERA and strong 24.9 percent strikeout rate through 314 innings at the big league level.
Oakland relievers rank tenth in the Majors with a collective 3.78 ERA and 12th with a 4.16 FIP, and adding Chafin will only further strengthen an already solid group. There's value beyond simply adding another effective arm, though. Jake Diekman has been the only consistent left-handed presence in manager Bob Melvin's bullpen, so adding Chafin to the bunch will give the A's an easier time matching up late in games. Athletics relievers also have the second-lowest combined strikeout percentage of any bullpen in MLB (20.6 percent), and Chafin will give them a solid boost in that department.
From a payroll standpoint, the A's are only on the hook for about $835K of Chafin's remaining base salary, although there are other factors to consider. The mutual option comes with a $500K buyout, and Chafin's deal also comes with $500K worth of incentives that are fairly easy to unlock. He can earn a quartet of $125K bonuses based on games pitched, beginning with his 50th appearance of the season. Chafin, who has pitched in 43 games already, would then earn an additional $125K for each of his 55th, 60th and 65th appearances of the year.
Deichmann is a solid get in a deal for a rental reliever, as he's a largely MLB-ready prospect enjoying a strong 2021 season in Triple-A. The 2017 second-rounder ranks ninth among Oakland farmhands at FanGraphs and at MLB.com, and he's currently batting .300/.432/.449 (127 wRC+) in 257 plate appearances with Las Vegas.
There have been concerns about his bat-to-ball skills in the past — understandably so after he whiffed at a 34.1 percent clip in Class-A Advanced in 2018 — but Deichmann's 23 percent punchout rate so far in Triple-A is the lowest of his career. Those strikeouts are also part of the expected package for a player with this type of pop; FanGraphs' Eric Longenhagen pegs Deichmann's raw power at a 70 (on the 20-80 scale), but he's yet to unlock that prodigious power in games. Deichmann's career-high in home runs is 11, and he's connected on four so far in 2021. It's worth noting that he's had some injuries that might've impacted that, including a broken hamate bone and a shoulder injury sustained on a diving catch (link via MLB.com's Jim Callis).
Palencia, 21, signed as an amateur free agent out of Venezuela in 2020 and has only recently made his professional debut. He's tossed 14 1/3 innings for the Athletics' Low-A affiliate in Stockton, yielding 11 runs on 17 hits, six walks and three hit batters with 14 strikeouts. FanGraphs pegs him 12th in the Oakland system, noting that his plus fastball and above-average breaking ball impressed in a short look this spring before he was sent out of camp. Obviously, with last year's scratched minor league season and the fact that Palencia only signed in early 2020, scouts haven't gotten long looks at him, though the Cubs clearly saw enough to pique their interest despite some rough surface-level numbers in Stockton.
MLB.com's Mark Feinsand had first indicated that the Cubs were closing in on a trade involving Chafin (Twitter link). Ken Rosenthal of The Athletic reported the A's were the second team and that Deichmann was going back to Chicago (Twitter links). The Chicago Tribune's Meghan Montemurro first reported Palencia's inclusion.