The Astros have bolstered their bullpen, acquiring right-hander Yimi Garcia from the Marlins. In exchange, Houston is sending outfield prospect Bryan De La Cruz and swingman Austin Pruitt to Miami. The Astros had designated Pruitt for assignment earlier today, so he'll step right onto the Miami 40-man roster.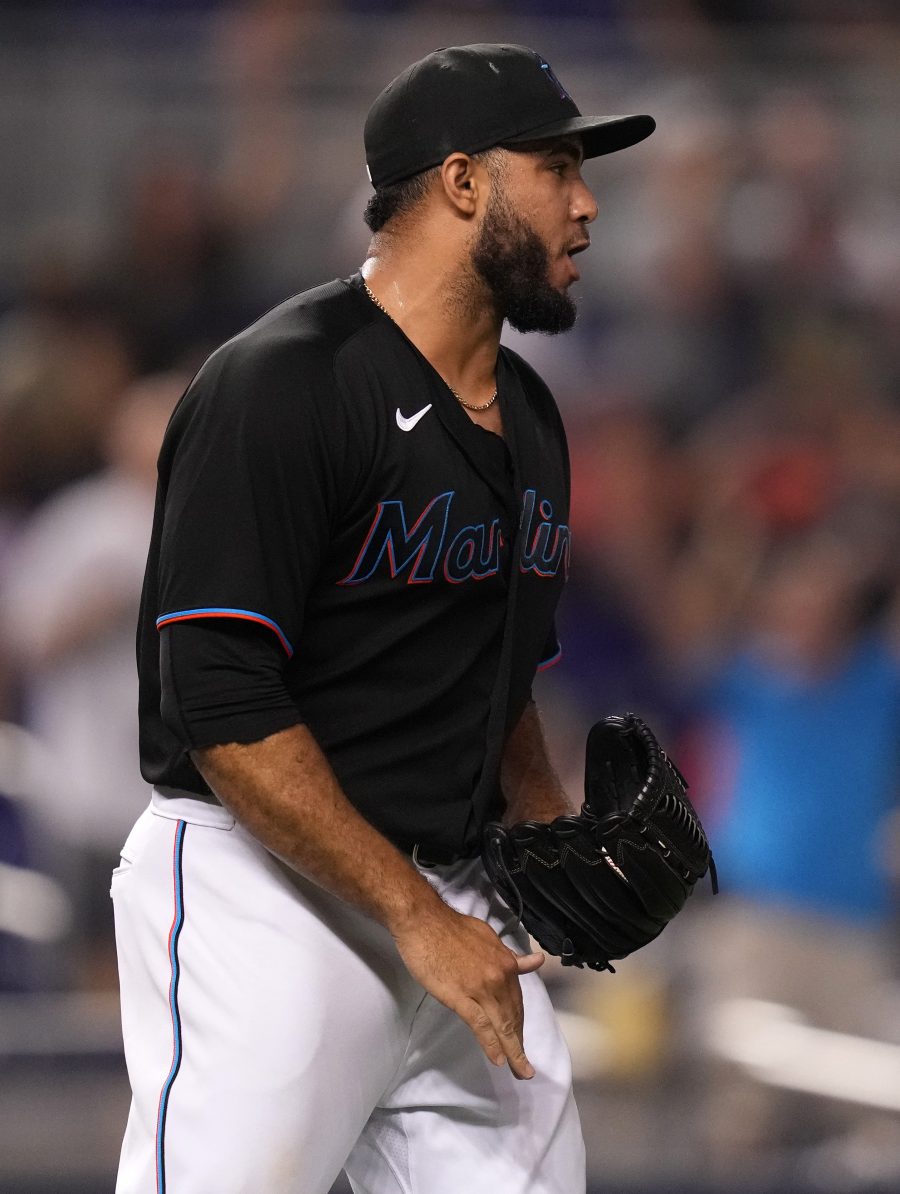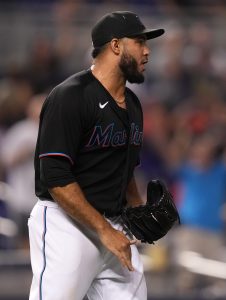 Garcia, 32 next month, was non-tendered by the Dodgers after the 2019 season. The Marlins signed him to a low-risk Major League deal worth $1.1MM — an investment that proved to be well worthwhile. Garcia, whom the Fish retained into the 2021 season via arbitration, has pitched 51 1/3 innings since signing in Miami, working to a strong 2.63 ERA with a 25.6 percent strikeout rate and a solid 8.5 percent walk rate.
It should be noted that Garcia hasn't been as effective in 36 1/3 innings this season as he was in 15 frames last summer, but he has a 3.47 ERA with roughly average strikeout and walk rates. He's had a pair of rough outings so far in July, but his overall body of work in Miami has been sound.
Importantly for the Astros, who are trying to remain south of the luxury-tax line, Garcia is playing the 2021 season on a modest $1.9MM salary. He's still owed about $694K of that sum through season's end, and the luxury-tax hit on contract will match that amount (as with all one-year deals). Houston is less than $2MM from the $210MM luxury barrier, per Roster Resource's Jason Martinez, so Garcia's budget-friendly contract is a notable perk.
While Houston general manager James Click recently went on record to say there's no ownership mandate to stay under the tax line, the past 24 hours worth of transactions strongly indicates that is indeed owner Jim Crane's preference. The Astros targeted closer Kendall Graveman and his $1.25MM base salary and added other pieces to structure a largely cash-neutral, four-player trade with the division-rival Mariners; today's focus on Garcia brings in another affordable option that won't add much to the luxury ledger.
Turning to the Marlins' side of the swap, they'll add a 24-year-old outfielder who isn't far from the big leagues. De La Cruz, who signed as a 16-year-old out of the Dominican Republic back in 2013, has spent the season with Triple-A Sugar Land, hitting .324/.362/.518 with a dozen homers and 17 doubles. It's certainly an impressive-looking stat line, though the supercharged offensive environments in Triple-A need to be kept in mind; after weighting for league and home park, De La Cruz's bat has been about 12 percent better than league average, by measure of wRC+.
He's never been ranked among Houston's top 30 prospects at Baseball America or MLB.com, but De La Cruz ranked 38th on FanGraphs' midseason rankings in 2020. Prior to the 2021 season, Eric Longenhagen called him a potential role player, suggesting he's fringe-y in center field and a bit lighter on power than most corner types. He's only walked at a 5.8 percent clip in Triple-A as well, so his OBP isn't likely to carry his offense without some improvements in that area.
The Marlins will need to add De La Cruz to their 40-man roster this offseason or else expose him to the Rule 5 Draft, so there's a chance he'll get a look in the big leagues later this season. The Marlins have seeking long-term pieces at catcher and in the outfield, but while De La Cruz technically fits that bill, it seems fair to assume that the Fish will continue to set their sights higher and acquire a more clear-cut everyday option in the outfield.
Pruitt, meanwhile, is likely to step right onto the active roster. The 31-year-old is out of minor league option years, meaning Miami needs to keep him the big leagues or offer him to other clubs. He'll be eligible for arbitration for the first time this winter and remains under club control through 2025, so Pruitt could stick in Miami for a few seasons if he impresses his new club.
The Astros acquired Pruitt from the Rays over the 2019-20 offseason, but a series of injuries limited the righty to just two appearances (both within the past few weeks) with Houston. Between 2017-19, he'd served as a frequently used multi-inning reliever and occasional starting option for manager Kevin Cash. All in all, Pruitt has a 4.89 ERA in 202 1/3 Major League innings with sub-par strikeout rates but strong walk numbers and an above-average grounder rate.
Ken Rosenthal and Dennis Lin of the Athletic were first to report the Astros were nearing a deal to acquire Garcia. Mark Feinsand of MLB.com reported the deal had been agreed upon, while Jon Heyman of MLB Network reported De La Cruz's involvement in the deal.