The Red Sox are promoting top outfield prospect Jarren Duran to make his major league debut tomorrow night against the Yankees, reports Joe McDonald of the Worcester Telegram & Gazette (Twitter link). Boston's 40-man roster is full, so another move is required to accommodate the formal selection of his contract.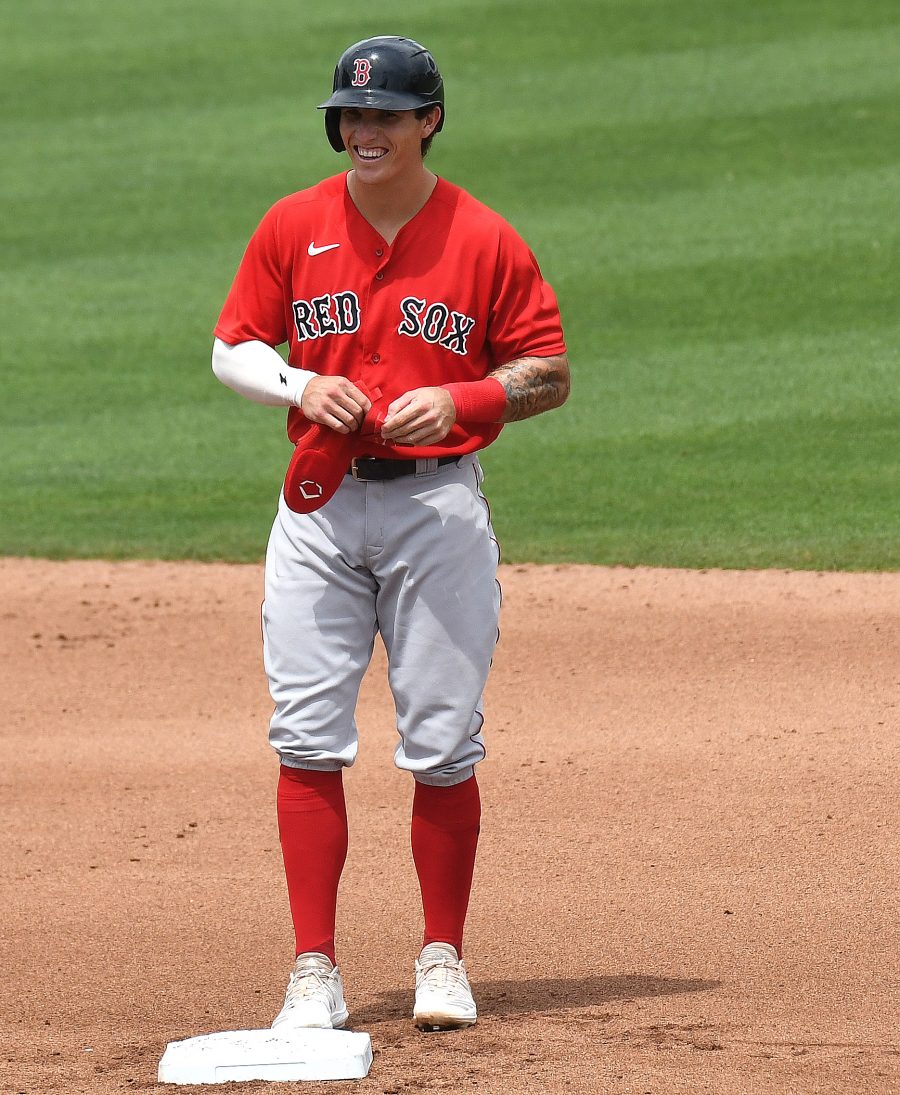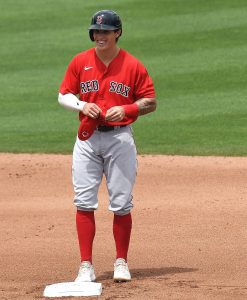 Duran is one of the game's more promising young talents. While he fell to the seventh round of the 2018 draft coming out Long Beach State, he immediately improved his stock upon entering pro ball. The speedster posted incredible numbers across two levels of A-ball over his first year-plus in the minors before hitting a bit of a bump in the road upon a 2019 promotion to Double-A. He spent all of 2020 at the alternate training site, where reports suggested he'd revamped his swing path to incorporate more loft in an attempt to hit for power.
Evaluators took note of Duran's changed profile, but last year's cancelation of the minor league season still left some question whether he'd be able to translate his new mechanics into results. He's done all he can to answer those doubts this season, hitting a whopping .270/.365/.561 across 219 plate appearances with Triple-A Worcester. Duran has popped fifteen home runs over the year's first half after hitting a grand total of seven round-trippers over his 880 trips to the plate between 2018-19. A livelier Triple-A baseball could account for some of that production, but there's little question Duran's adjustments have had a sizable impact upon his newfound power.
The improved performance has also raised Duran's stock in the public prospect rankings sphere. Eric Longenhagen and Kevin Goldstein of FanGraphs now slot the left-handed hitting outfielder as the game's #55 overall prospect. (Entering the season, he wasn't among FanGraphs' top 133 farmhands, although he did slot seventh in the site's rankings of Red Sox minor leaguers).
Importantly, Duran's uptick in power hasn't come with much accompanying swing-and-miss. His 23.7% strikeout rate this season is right in line with his 2019 mark in Double-A. That's a bit higher than his low minors strikeout percentages but not glaringly so, and there's little question the improved batted ball authority has been worth any small dip in contact rate.
Now that he's in the big leagues, Duran looks likely to take over center field on a regular basis. Boston has gotten very little out of the position this year, with a cumulative .236/.300/.392 mark from their group of Kiké Hernández, Alex Verdugo, Danny Santana and Hunter Renfroe. With Duran up, the Sox can rely on Verdugo and Renfroe in the corners on most days while keeping J.D. Martinez at designated hitter. That'll push Hernández back into the utility role for which he's best suited. Santana's currently on the injured list, with Marwin González expected to land on the shelf as well. One of that underperforming duo could find themselves squeezed off the roster upon their return from the IL.
The Red Sox hold a 1.5 game lead over the Rays in the American League East, so Duran's being thrust right into the thick of a pennant race. Between his combination of Triple-A production and the Sox mediocre center field situation, it had become increasingly apparent Boston should at least give Duran an opportunity to stake a claim to the job. He'll get that chance beginning tomorrow against their archivals, over whom they have an eight-game advantage in the standings.
Duran won't earn a full year of major league service in 2021, nor is he expected to accrue enough service time to qualify for early arbitration as a Super Two player. If he remains in the majors from here on out, he'll be controllable through 2027 and won't reach arbitration-eligibility until after the 2024 campaign.