The Giants announced they've agreed to terms on a two-year contract extension with shortstop Brandon Crawford. It's a $32MM deal, with Crawford slated to receive matching $16MM salaries between 2022-23. The three-time All-Star had been slated to reach free agency at the end of the season. Crawford is represented by Wasserman.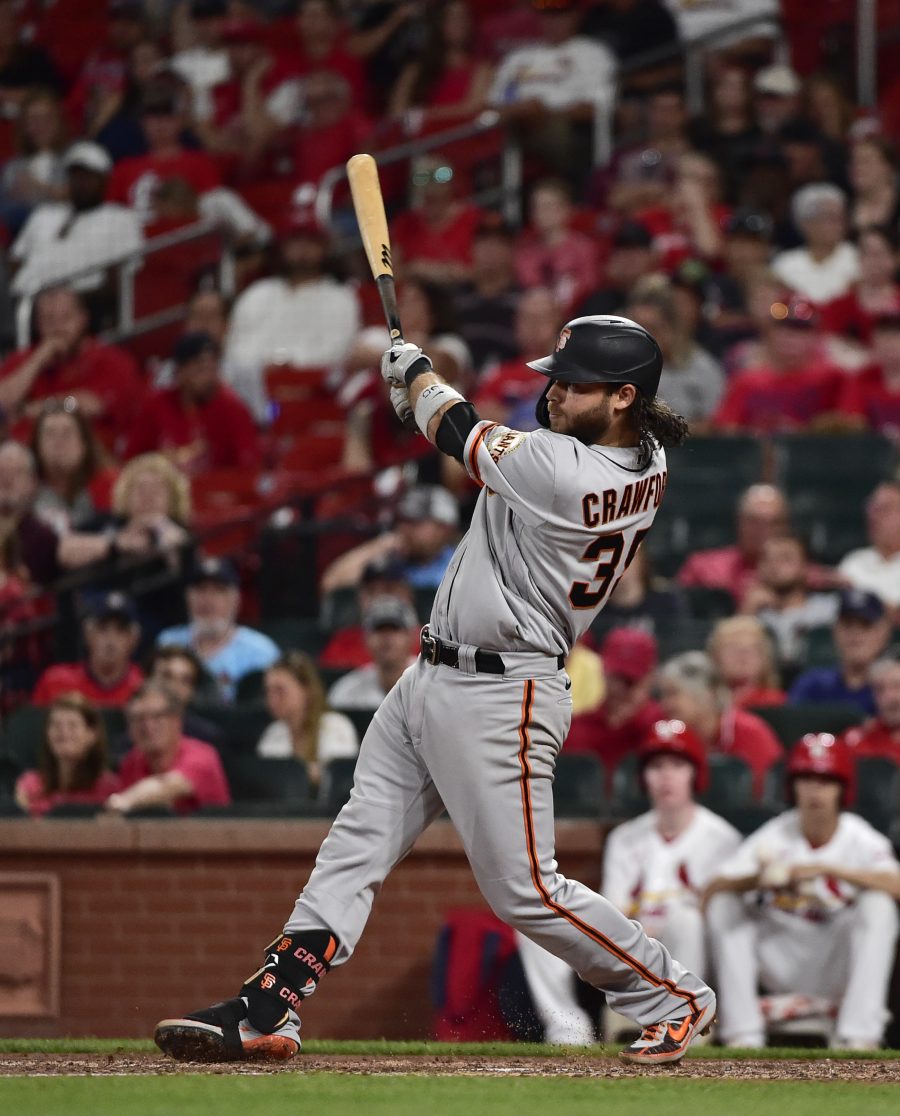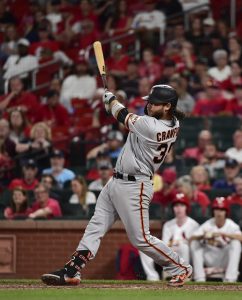 The deal will tack on another two seasons for Crawford, who turns 35 years old in January, in orange and black. The Giants selected the Bay Area native in the fourth round of the 2008 draft after a standout career at UCLA. He made his big league debut three years later and has been an organizational fixture ever since. Crawford has been San Francisco's starting shortstop for the past decade, contributing to the franchise's 2012 and 2014 World Series titles.
While Crawford broke in as a light-hitting defensive specialist, he put together three consecutive solid seasons with the bat from 2014-16, earning the NL's Silver Slugger award for shortstops in the second of those years. Beginning in 2017, he started to fall off at the plate and eventually bottomed out with a .228/.304/.350 line in 2019. Crawford looked destined to end his career as a bottom-of-the-order type, but he's posted a remarkable turnaround over the past two seasons.
The left-handed hitter bounced back to put up a quality .256/.326/.465 line in 2020. It might've been easy to waive that away as a small sample in the shortened season, but he's been an absolute force at the plate this year. Crawford enters play Friday carrying a .296/.364/.540 mark with nineteen home runs over 371 plate appearances.
That's far and away the best offensive showing of his career, and it's among the best production of any player in baseball. Crawford's 139 wRC+ suggests he's been 39 percentage points more productive than the league average hitter after accounting for Oracle Park's pitcher-friendly nature. That's the #27 mark among the 282 hitters with 200+ plate appearances. At shortstop, only Fernando Tatís Jr. has been better at the plate.
Crawford's not making much more contact or drawing many more walks than he has over the prior few seasons. He's simply hitting the ball harder more consistently. Crawford's 44.7% hard contact rate is his best mark since 2015, up nearly ten percentage points over his run of poor offense from 2017-19. His barrel rate (essentially how often Crawford hits the ball hard at a launch angle conducive to power) is up to 14.4% — easily his highest clip since Statcast became public in 2015 and a 90th percentile mark leaguewide. He's hitting more fly balls generally, and it's no coincidence he'll certainly surpass his previous career best in homers (21).
Equally as important, Crawford has shown no signs of decline on defense. He's always been among the game's most sure-handed defenders, and that hasn't changed despite his age. Statcast has credited the three-time Gold Glove award winner with 10 outs above average this season, a mark that trails only Nick Ahmed, Francisco Lindor, Matt Chapman, Nicky Lopez and Andrelton Simmons among infielders. Crawford's reputation and advanced metrics suggest he's still among the game's premier defenders.
Crawford's production on both sides of the ball is a huge reason the Giants have surprisingly posted the league's best record. Between his stellar production, longstanding importance to the organization, and previous ties to the Bay Area, it's little surprise both sides were motivated to get a deal done.
Even after signing Crawford, the Giants have an abundance of future payroll space. Evan Longoria ($19.667MM), Tommy La Stella ($5.25MM) and Jake McGee ($2.5MM) are the only other players with guaranteed contracts on the books next season. For a franchise that has previously pushed payroll up near $200MM, there's plenty of breathing room for president of baseball operations Farhan Zaidi and the rest of the front office.
That abundance of financial flexibility reflects the huge crop of potential free agents in San Francisco, though. Like Crawford, catcher Buster Posey and first baseman Brandon Belt are franchise cornerstones having great seasons. Posey's contract comes with a $22MM club option for 2022 ($3MM buyout), while Belt is scheduled to reach free agency at the end of the year. So is staff ace Kevin Gausman, as well as rotation mates Anthony DeSclafani, Alex Wood and Johnny Cueto. (Cueto has a $22MM club option that looks likely to be bought out). Deadline acquisition Kris Bryant will be one of the top position players on the market.
There's obviously quite a bit on the offseason to-do list for Zaidi and general manager Scott Harris. They've started their winter work early by ensuring that Crawford returns at shortstop. There's a good chance this extension solidifies Crawford as a one-franchise player. Last month, he told John Shea of the San Francisco Chronicle he could consider retirement a couple years from now.
"As a competitor, I don't ever want there to be a year like, 'Oh, yeah, this is the end for him,'" Crawford told Shea. "I want to still be a good player the last year of my career. That's why I'd say, 'Yeah, at least a couple of more years would be nice.' I don't want to be 39 or 40 and feel I can't move around anymore at short. I still want to be a good shortstop when I decide to hang it up."
Crawford's previous extension, signed in November 2015, contained a full no-trade clause. This deal does not, but that's presumably because such a provision was unnecessary. Crawford reached ten years of major league service in June. With it, he locked in full no-trade rights as a 10-and-5 player (one with ten years of MLB service, the last five of which have come with the same team).
The signing removes one of the best-performing impending free agents from next winter's market. There's been a huge amount of attention on the star-studded shortstop class, which will include Carlos Correa, Corey Seager, Trevor Story, Marcus Semien and Javier Báez. Crawford has been as or more productive than all of them this year. His age was always going to keep him from landing any sort of mega-deal, but Crawford could've been a target for immediate contenders needing a shortstop. Instead, he'll forego the open market to stick with the only organization he's ever known.
Alex Pavlovic of NBC Sports Bay Area was first to report the deal's specific terms. Image courtesy of USA Today Sports.