The Astros are bringing back their skipper, announcing on Friday that they've agreed to a one-year contract that keeps Dusty Baker in the dugout for 2022. It'll be his third season in Houston.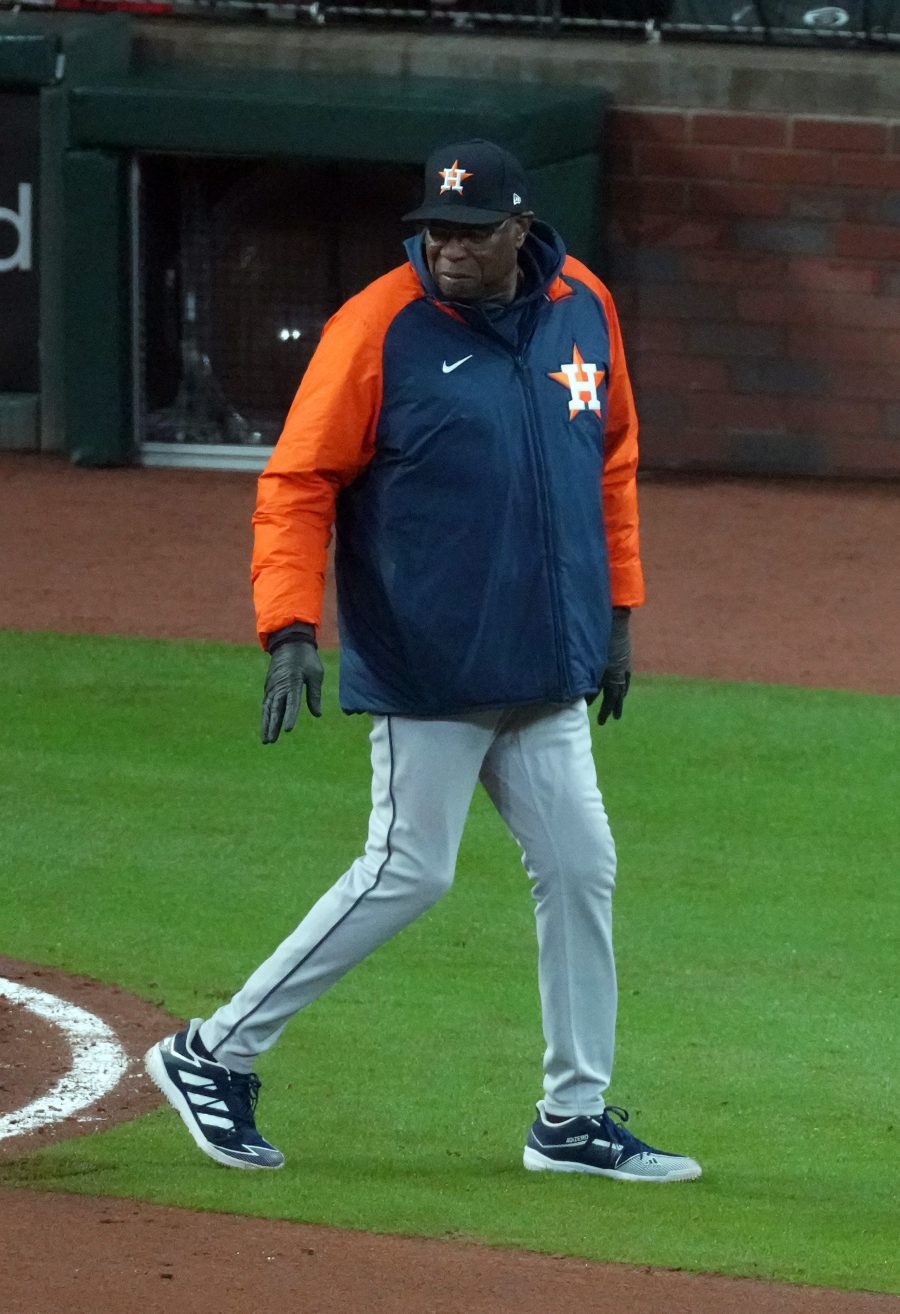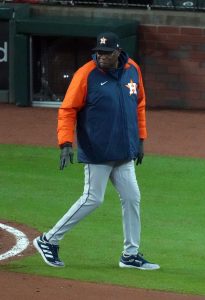 Baker has had plenty of success in his first two years, leading the team to the AL Championship Series in 2020 and an AL pennant this past season. Houston lost to the Braves in the World Series, but there's little question the Astros have had plenty of success during Baker's tenure. Over his two seasons at the helm, the team has posted a 124-98 regular season record (.559 winning percentage) and won four of six playoff series.
Of course, Baker inherited a much stronger roster than most first-year skippers receive. The Astros had gone to the World Series in 2019 under A.J. Hinch, and Baker took over a star-studded clubhouse in a win-now situation. With that talent came the challenge of overseeing a group embroiled in criticism and disrepute after the revelation of the team's 2017 sign-stealing operation. Regardless of the caliber of players on the roster, the scandal could have weighed on the club's on-field performance. The front office surely gives Baker no small amount of credit for his ability to navigate the fallout of a cheating scheme that preceded his time in the organization and lead the team to continued success.
Given his success over his first two seasons, Baker always looked to deserve another shot in Houston, assuming the 72-year-old wanted to continue managing. As the expiration of his current two-year deal neared, however, some speculation had begun to mount about his future. Baker's hiring predated that of general manager James Click, and there'd at least seemed some possibility Click would prefer to bring in his own hire in that role. That apparently won't be the case, as Baker is now slated to return after meeting with owner Jim Crane this morning.
Even before his successful couple of seasons in Houston, Baker had established himself as one of the most accomplished managers in MLB history. A two-time All-Star as a player, he first became a big league skipper with the 1993 Giants. Baker led the Giants for ten seasons, then managed the Cubs from 2003-06, the Reds from 2008-13 and the Nationals from 2016-17. His teams posted cumulative winning records in every stop except for Chicago, and Baker's 1,987 regular season wins are the twelfth-most in history. Only Tony La Russa has more wins among active skippers.
Baker will assuredly eclipse 2,000 wins early next season, and he'll have another chance at claiming a first World Series title. The three-time Manager of the Year winner's teams haven't been without postseason success, as he's led four teams at least as far as an LCS and two squads (the 2002 Giants and 2021 Astros) to a pennant. Baker's clubs haven't yet claimed a World Series title, though. There's certainly a fair amount of bad luck in that fact, given the small sample vagaries of playoff baseball.
Regardless of whether or to what extent Baker deserves blame for his teams not yet winning a World Series, there's no doubt he'll be motivated to accomplish that elusive final goal. The Astros are facing the potential departures of quite a few key free agents, most notably shortstop Carlos Correa, but they're sure to bring back another very talented roster even if they lose a couple of their top players. With Baker back to lead the charge, Houston figures to yet again enter the season as one of the top contenders in the American League.
Bob Nightengale of USA Today first reported that Baker was expected to re-sign. Chandler Rome of the Houston Chronicle was among those to relay that Baker had signed a one-year deal.
Image courtesy of USA Today Sports.