The Twins and outfielder Byron Buxton have agreed to a seven-year contract extension worth $100MM.  The Athletic's Ken Rosenthal (Twitter links) first reported that the two sides were nearing a deal, as well the specific size and length of the contract, while ESPN.com's Jeff Passan reported that an agreement had been reached.  The extension contains a full no-trade clause.  Buxton is represented by Jet Sports Management.
Rosenthal also has the breakdown of the financial particulars, which carry some notable extra incentives.  Buxton will get a $1MM signing bonus and a $9MM salary for 2022, and he'll then earn $15MM every season from 2023-28.  An extra $500K in incentives is available if Buxton reaches various plate appearance thresholds (502, 533, 567, 600 and 625 PA).  Some major and "believed to be unprecedented" bonus money is also available to Buxton based on his finishes in MVP voting.  Buxton will earn $8MM if he wins MVP honors, $7MM for a second-place finish, $6MM for third, $5MM for fourth, $4MM for fifth, and $3MM if he finishes anywhere from sixth to tenth place in the voting.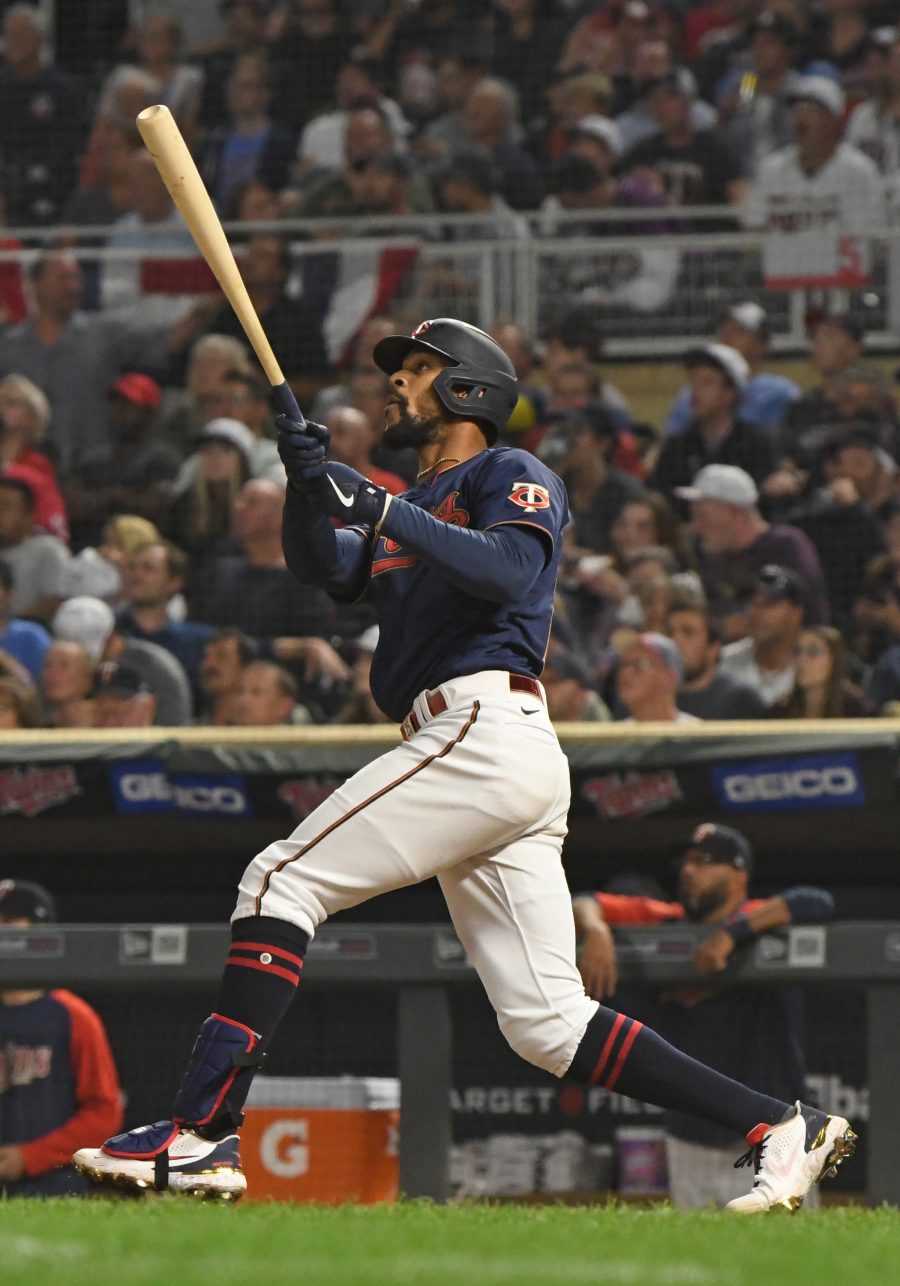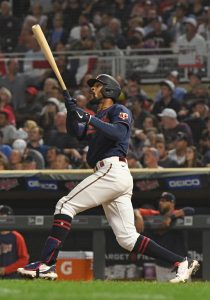 The deal secures Buxton's future as a Twins cornerstone, and ends several months' worth of negotiations between the two sides.  Talks over the summer didn't pan out, which then led to speculation that Minnesota might deal Buxton at the trade deadline, though that scenario also didn't come to pass.  The Twins reportedly offered Buxton an $80MM deal during the season, and more recent reports indicated that Buxton's camp wanted extra incentives included in the contract that would push the value over $100MM.
Instead, Buxton now locks in a guaranteed $100MM, though at the cost of six free agent seasons.  Buxton (who turns 28 in December) was entering his final year of team control, and was projected to earn $7.3MM in his final year of arbitration eligibility.  Though that lens, this deal could be viewed as a six-year, $92.7MM commitment, though the wide range of potential bonus money could greatly increase Buxton's earnings.
To work his way into the MVP conversation, of course, Buxton will have to stay on the field, which has been his biggest question mark over seven MLB seasons.  The outfielder has battled a wide variety of injury problems over the years, with just 493 total games played in seven seasons.  Buxton's season high was 140 appearances in 2017, but his next-highest totals were only 92 games (in 2016) and 87 games (in 2019), plus he appeared in 39 of a possible 60 games during the abbreviated 2020 campaign.
With so many trips to the injured list, it isn't surprising that it took Buxton a while to get his timing down at the plate, but his batting prowess has started to emerge over the last three years, particularly in 2021.  Buxton hit .306/.358/.647 over 254 PA last season, hitting 19 home runs and stealing nine bases in 10 opportunities.  Between this offensive production and his all-world defense, Buxton was worth 4.2 fWAR despite playing in only 61 of Minnesota's games, due to a hip strain and a fracture in his left hand.
Buxton has never finished higher than 16th in AL MVP voting (in 2020).  His lack of playing time has undoubtedly cost him with MVP voters and also likely cost him multiple Gold Gloves beyond his lone GG in 2017.  As a result, this incentive structure seems like a decent compromise that works for both Buxton and the Twins.  The team gets some flexibility in making a major financial commitment to an injury-prone player, while Buxton both guarantees himself one life-changing payday, and allows him to benefit if he is able to stay healthy and consistently produce superstar-level numbers.
Minnesota doesn't have much long-term payroll on its books, as Randy Dobnak is the only player guaranteed beyond the 2023 season.  The guaranteed portion of Josh Donaldson's deal is up after 2023, so Buxton will essentially replace Donaldson as the Twins' biggest-money commitment.
Locking up Buxton also seemingly erases the possibility that the Twins were going to take a step back or rebuild entirely following their disastrous 2021 season.  While Minnesota did move the likes of Nelson Cruz and Jose Berrios at the trade deadline, they didn't engage in any kind of a full-on fire sale, preferring to try and rebound in 2022.  Buxton's no-trade clause gives him control over his own fate over the next seven seasons, though if Minnesota did change course and look to make a move with Buxton's blessing in future years, his contract is short enough on guaranteed money that interested teams would likely still be open to absorbing the deal.
The extension also has an impact on the center field market, as Buxton is no longer a trade possibility and Starling Marte (the best everyday option in free agency) signed with the Mets on Friday.  Teams looking for center field help are suddenly facing an even thinner list of possibilities.
Photo courtesy of USA Today Sports Images