3:16PM: MLB Network's Jon Heyman (Twitter link) has the breakdown of Kluber's incentives.  The righty will earn $500K bonuses for hitting the 10-start and 15-start thresholds, $1MM if he makes 20 starts, and $1.5MM for making 25 starts and 30 starts.  While the Rays are known for using openers and bulk pitchers, this contract structure would seem to imply that Kluber will be normally deployed as a starting pitcher.
10:44AM: The Rays have signed Corey Kluber to a one-year deal, pending a physical. It's an $8MM contract, plus incentives, which could take the value of the deal as high as $13MM. MLBTR had predicted a one-year, $12MM contract for Kluber, which is right in line with his earnings window, based on those incentives. Kluber is represented by Jet Sports Management.
This is yet another domino to fall in what has been an incredibly fast-moving starting pitcher market this year, as Eduardo Rodriguez, Anthony DeSclafani, Justin Verlander, Steven Matz, Noah Syndergaard, Andrew Heaney and Michael Wacha have all signed in the past two weeks.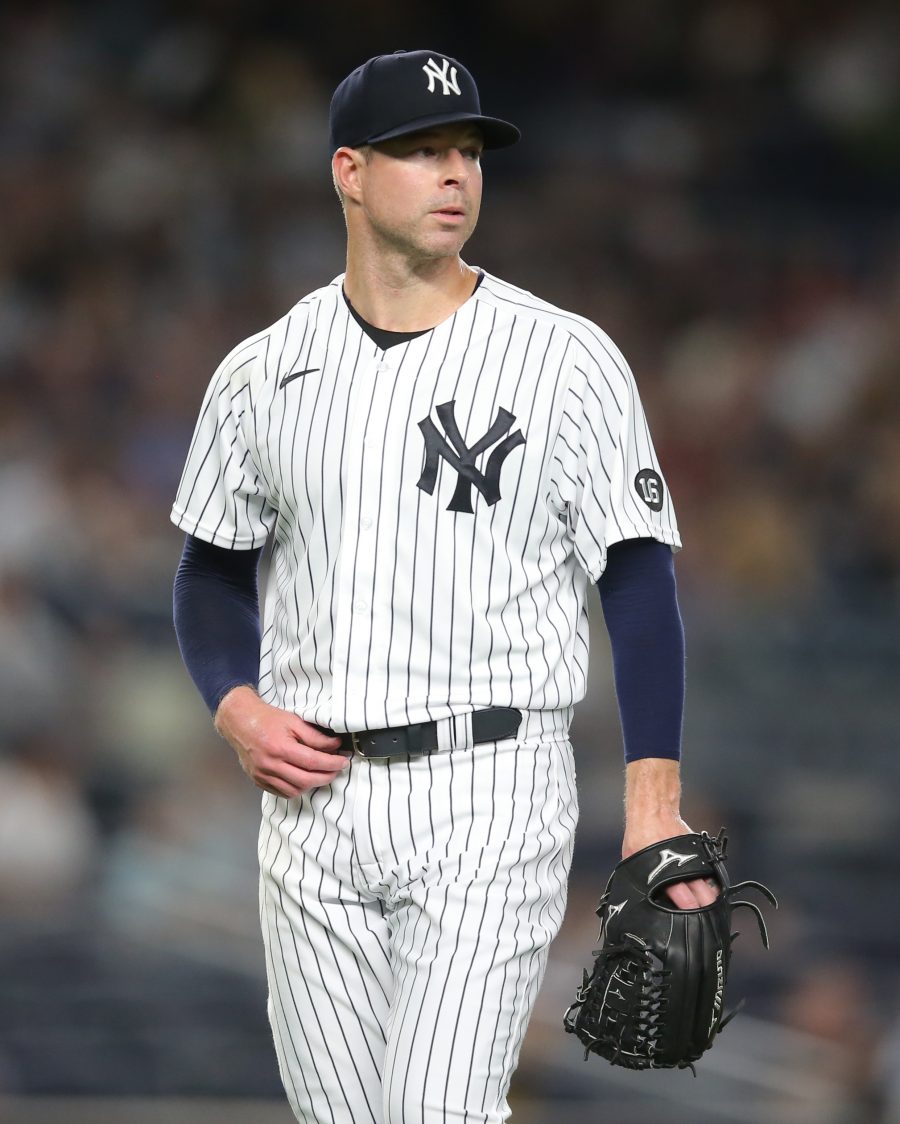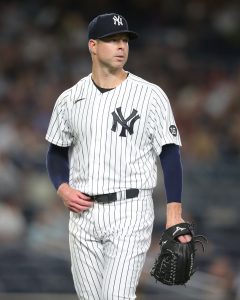 This is the second consecutive one-year deal for Kluber, after being signed by the Yankees in January. At the time, Kluber had been limited to less than 40 total innings over the previous two seasons due to various injuries. Regardless, he was still able to earn himself a guarantee of $11MM from the Yanks after demonstrating his health in a showcase. The righty was again held back by injuries in 2021, although his 80 innings pitched still were the most he's tallied since 2018. Although he couldn't live up to his previous Cy Young-winning form, he did manage an ERA of 3.83 with a strikeout rate of 24%.
Prior to his recent injury woes, Kluber was one of the best pitchers in all of baseball. From 2014 to 2018, he had five straight campaigns of at least 200 innings and never had an ERA above 3.50. In total, he threw 1091 1/3 innings during that time frame, second only to Max Scherzer across the league. His 1,228 strikeouts put him third, behind only Scherzer and Chris Sale. His 30.3 fWAR in that span trailed only Scherzer and Clayton Kershaw. He won the AL Cy Young in 2014 and 2017 and made the All-Star team in three straight seasons, beginning in 2016.
For the Rays, this marks another in short-term deal given to a veteran starter, in what has become something of a pattern for the low-spending organization, who signed Rich Hill, Michael Wacha and Chris Archer to one-year deals last winter. Kluber has a much higher ceiling than any of those three, based on his previous track record, but also comes with a high degree of uncertainty based on his recent injuries. The rotation is currently composed of young, highly-touted but inexperienced hurlers, such as Shane McClanahan, Drew Rasmussen, Ryan Yarbrough, Luis Patino, Shane Baz and Josh Fleming. Yarbrough is the only one of that group older than 27 years old or with more than two years' service time. Tyler Glasnow is likely out for the entirety of 2022 after undergoing Tommy John surgery in August. Yonny Chirinos, also recovering from Tommy John, isn't expected back until April or May. Brendan McKay just recently underwent thoracic outlet surgery but could potentially be ready by spring training. Kluber, if healthy, adds some steady veteran presence and experience into this mix.
From a financial perspective, the $8MM owed to Kluber pushes the club's 2022 payroll close to $84MM, in the estimation of Jason Martinez of Roster Resource. This has the potential to be record-setting, as the Rays have never had an opening day payroll higher than $77MM, per Cot's Baseball Contracts. However, it's also possible that number comes down after the team subtracts from their substantial arbitration class, either by non-tenders or trades. They already made one such move when they recently traded Jordan Luplow and his projected $1.5MM arbitration salary to the Diamondbacks.
Ken Rosenthal of The Athletic first reported that the Rays had signed Kluber. Joel Sherman of The New York Post first added the $8MM base plus incentives framework. Marc Topkin of the Tampa Bay Times first relayed that the incentives could push the deal as high as $13MM.
Image courtesy of USA Today Sports.