Kwang-Hyun Kim is returning to South Korea. The former Cardinals southpaw has a four-year deal with the SSG Landers, his former team in the Korea Baseball Organization (relayed by Jeeho Yoo of Yonhap). He receives a guarantee of approximately $12.3MM.
Daniel Kim reported this morning the Landers had tendered a status check on the southpaw. That indicated they were interested in bringing the Seoul native back to South Korea, and he and the team wrapped up a deal fairly quickly thereafter. Kim starred for the Landers (then known as the SK Wyverns) for the entirety of his career before making the jump to MLB over the 2019-20 offseason.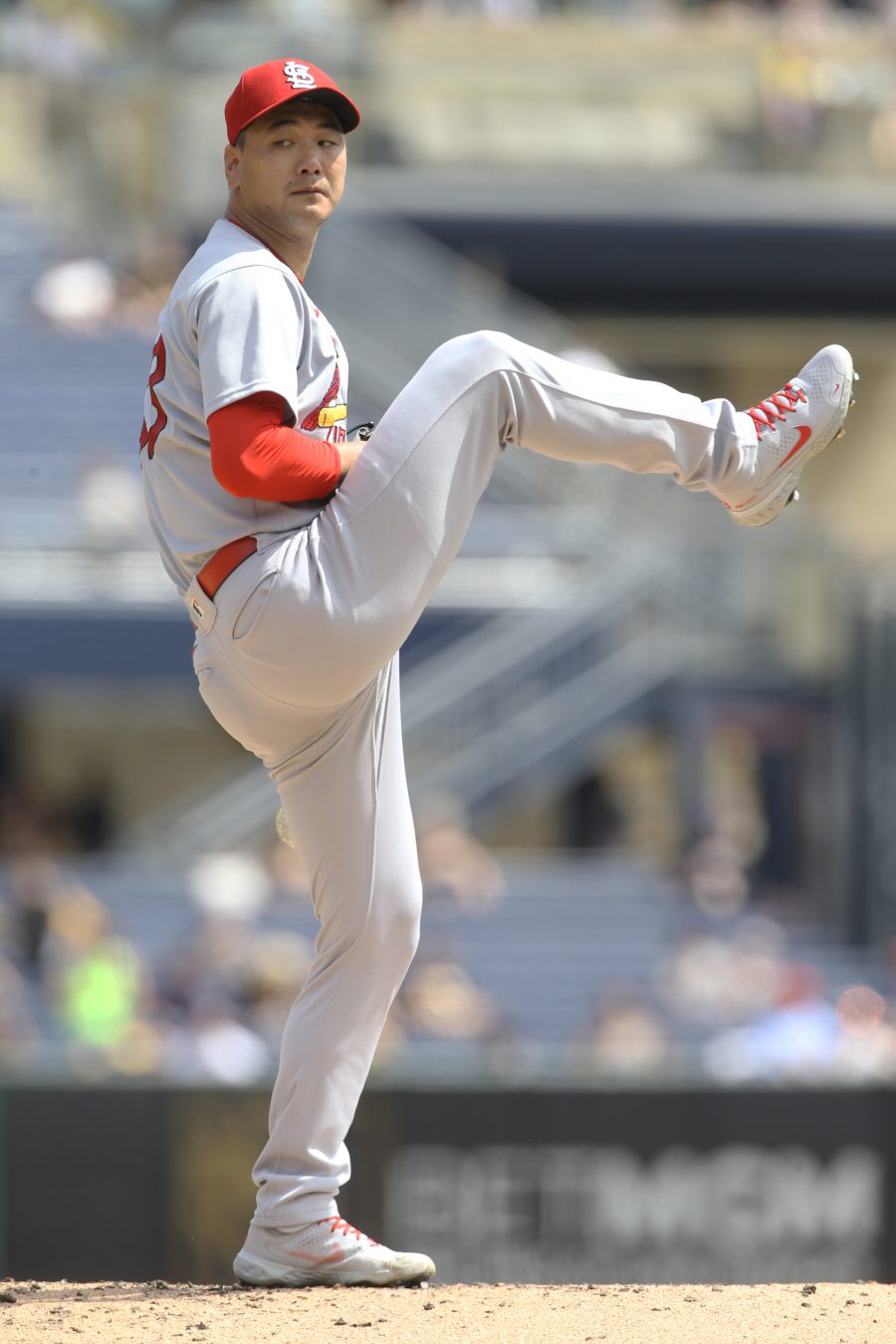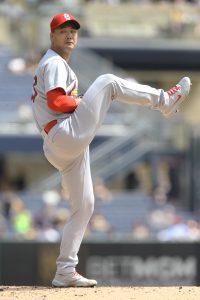 He'll now return to the Incheon-based club, with whom he made his professional debut as an 18-year-old back in 2007. By his second season, he'd developed into a high-end starting pitcher. He posted a 2.39 ERA across 162 innings during his sophomore campaign, kicking off a stretch of three consecutive years with an ERA below 3.00. Kim didn't quite sustain that kind of run prevention long-term, but he'd log 130+ frames with a sub-4.00 mark in five of his next eight seasons. That included a 2.51 ERA in a personal-best 190 1/3 innings in 2019, a strong showing that set the stage for him to come to North America the following winter.
The Wyverns made Kim available to MLB teams via the posting process, and he landed with the Cardinals on a two-year, $8MM deal. 2020 proved an anomalous year, as the season was delayed, shortened and played without fan attendance. Teams also had to deal with tight COVID-19 protocols, and the Cardinals' season was put on hold for a couple weeks by a virus outbreak that necessitated a spate of late-season doubleheaders.
That was no doubt an especially stressful time for a player acclimating to a new environment and league, but Kim performed well in his first MLB season. He worked to a 1.62 ERA over 39 innings, compensating for a mediocre 15.6% strikeout rate by throwing a solid amount of strikes (7.8% walk percentage) and inducing ground-balls on over half the balls in play against him. Kim certainly benefited from the Cardinals' stellar infield defense and an inflated 86.6% strand rate, but he also showed the makings of a capable rotation piece.
He backed that up over a greater body of work last year. Kim tallied 106 2/3 frames with a 3.46 ERA, again succeeding despite a lack of missed bats and a fastball that typically checked in around 90 MPH. His 47.4% grounder rate remained above-average, and he found success both in an early-season rotation role and in a bullpen stint after some elbow inflammation sent him to the injured list in mid-August.
Between his two seasons, Kim tallied 145 2/3 frames of 2.97 ERA ball. Fielding independent metrics (4.22 FIP and 4.89 SIERA) indicate he was probably fortunate to keep runs off the board at that clip. Yet even had his ERA been more aligned with peripherals that suggested he was a back-of-the-rotation arm, he'd have still easily outperformed the cost of the Cards' modest investment.
In all likelihood, those will prove Kim's career numbers at the big league level. He's 33 years old (34 in July), so the four-year term will keep him with the Landers through his age-36 season. While it's possible he could try to explore another jump to MLB at that point, it's more probable he'll play out the remainder of his career in his home country.
Kim's return to Korea may also be the first instance of the ongoing lockout definitively leading a player to leave the majors. As recently as mid-February, it appeared as though Kim had intended to wait out the work stoppage and continue his MLB career. As MLBTR's Steve Adams explored at the time, he appeared to have a shot at a multi-year deal. Kim's ground-ball tendencies, control and excellent numbers when facing batters the first time in an outing made him an intriguing option for clubs seeking both rotation and left-handed relief help. With teams barred from communicating with major league free agents for more than three months (and counting), he'll bypass that uncertainty and return to a familiar setting with the Landers on a long-term deal.
That's not to say Kim "settled" for a return to Korea. His deal is worth 15.1 billion won, not coincidentally topping 15 billion won deals for Sung-bum Na and Dae-ho Lee that had previously been the largest guarantees in KBO history. Setting that record is presumably a point of pride for Kim, and he'd not have garnered a four-year guarantee had he remained in MLB. However, big league teams may have been willing to offer more than the roughly $3.075MM in average annual salary he'll make on this deal had it been a typical offseason. A few other players have made the jump from MLB to foreign pro leagues this winter, but Kim would probably have garnered the most interest of that group had teams been able to keep in contact with his reps over the past few months.
Image courtesy of USA Today Sports.