June 26: As expected, the team announced that Moniak has been recalled with Harper officially placed on the 10-day injured list.
June 25: Bryce Harper's season may be in jeopardy, after the reigning NL MVP suffered a fractured thumb in Saturday's game against the Padres.  Facing Blake Snell in the fourth inning, Harper had to duck to avoid a 97mph fastball that sailed up and in, but the pitch still hit Harper in his left hand, leaving the Phillies slugger in visible pain.
Harper immediately left the game, and the Phillies announced shortly afterwards that initial tests revealed the fracture.  More details will be known after further tests take place, and president of baseball operations Dave Dombrowski told reporters (including The Athletic's Matt Gelb) that it is too soon to tell if Harper will need surgery.  As such, the door isn't closed on a potential Harper return, as Dombrowski is "hopeful he'll be back at some point."
If surgery is required, Harper is in danger of missing the remainder of the 2022 campaign.  While every specific injury is different, for comparion's sake, Jean Segura was given a recovery timeline of 10-12 weeks after the Philadelphia second baseman suffered his own fractured finger in late May and had to undergo surgery.
Losing Segura was a brutal enough outcome for the Phils, yet the team rebounded to post its best month of the season.  The Phillies had a 22-29 record under former manager Joe Girardi, but after Girardi was fired and Rob Thomson was elevated from bench coach to interim manager, Philadelphia promptly went on a 15-6 run over Thomson's first 21 games as skipper.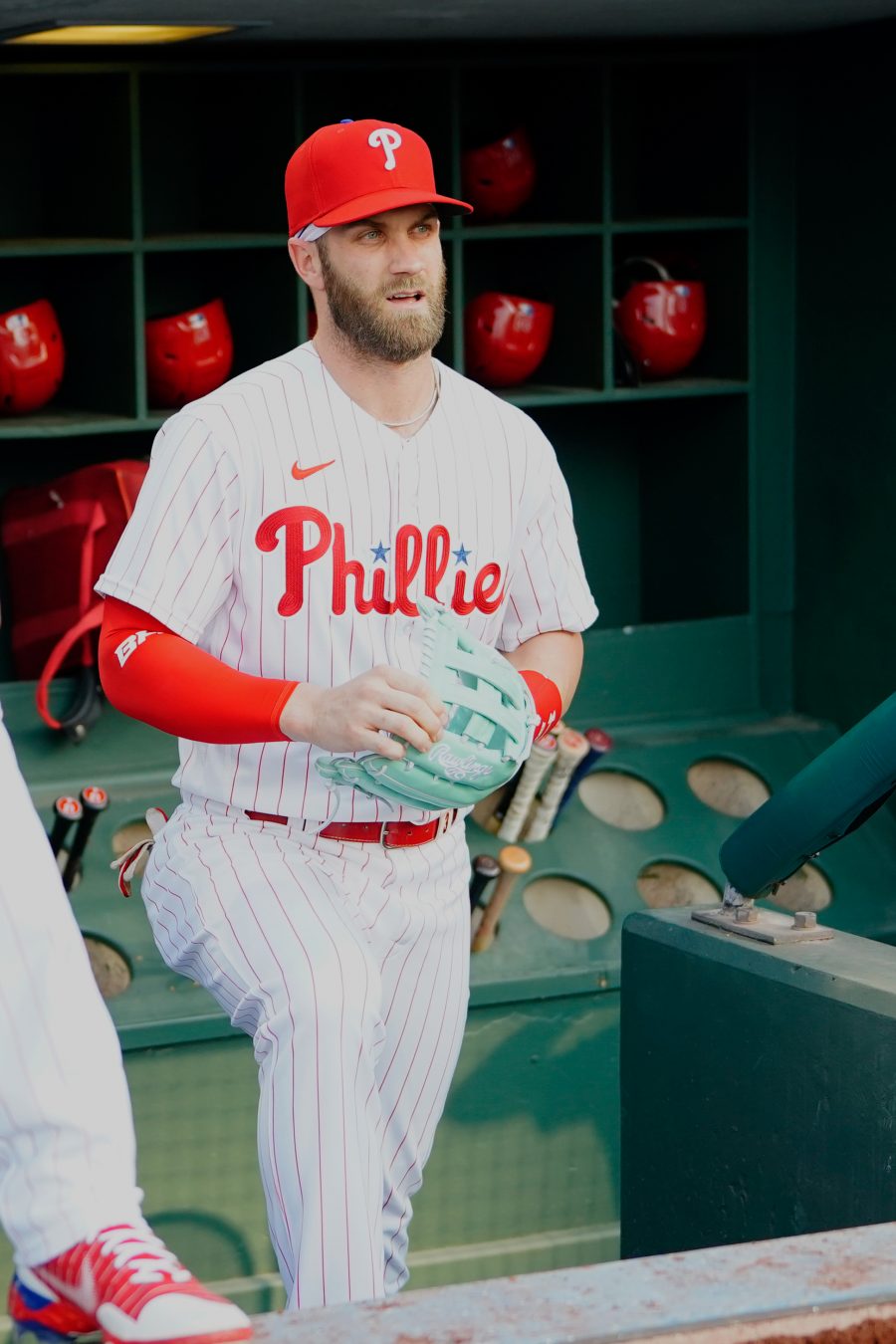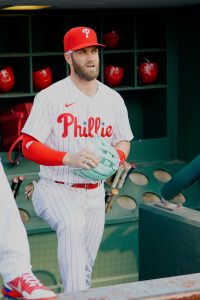 That run got the Phillies back up over the .500 mark (37-35) heading into tonight's action, and three games out of an NL wild card berth.  However, it is hard to imagine Philadelphia staying in the race without Harper's contributions to an overall underwhelming lineup.  With Harper and Segura out, Kyle Schwarber and Rhys Hoskins are the only regulars hitting well above average.
Harper has already been playing through pain, as a small UCL tear has limited him to DH duty for over two months.  In the big picture, Harper monopolizing the DH spot hasn't helped Philadelphia, as Schwarber and Nick Castellanos have been forced into everyday corner-outfield roles, much to the detriment of the Phillies' defense.  (And possibly Castellanos' offense, as he has had an underwhelming year at the plate.)  On the plus side, Harper's own bat has still been on fire, as he carried 15 home runs and a .320/.385/.602 slash line into tonight's game against the Padres.
Harper's UCL tear further complicates matters.  If the Phils fall behind in the postseason race, Harper might decide to stop delaying the inevitable and get elbow surgery, thus shutting him down for 2022 but likely ensuring that he'd miss little or none of the 2023 season.
Injuries have long been a subplot of Harper's career, yet he has been relatively durable in recent years, playing in 515 of a possible 546 games from 2018-21.  Through it all, Harper has continued to produce at a Cooperstown-ian level, including his MVP campaign last year.  After previously winning NL MVP honors with the Nationals in 2015, Harper became the fifth player in baseball history to win an MVP on multiple teams, as he hit .309/.429/.615 with 35 home runs and a league-best 42 doubles with the Phillies last season.
Unfortunately, that production could only help the Phils to an 82-80 record — enough to snap a streak of nine consecutive non-winning seasons, but not enough to get the club back into the playoffs.  Harper's 13-year, $330MM contract makes him an easy target for criticism, yet the Phillies' lack of on-field success is hardly Harper's fault, given his huge numbers over three-plus years in Philadelphia.
In the near term, Harper's absence frees up the DH spot for a Schwarber/Castellanos timeshare, which can create an opportunity for a big defensive upgrade.  Dombrowski said that Mickey Moniak is being called up to take Harper's spot on the active roster, though Moniak is hardly an ideal everyday solution.  For now, the Phillies' plan would seem to consist of having one of Castellanos or Schwarber at DH in a regular lineup, the other in a corner outfield spot, and a rotation of Moniak, Odubel Herrera, and Matt Vierling covering the other two outfield positions.  Down on the farm, Scott Kingery, Justin Williams, Jorge Bonifacio, and Dustin Peterson are all options, though none are on the 40-man roster.
A trade would be one way for the Phillies to address the situation, as even if Harper is gone for the season, the Phils aren't immediately going to wave the white flag on their chances of finally ending their playoff drought.  That said, Dombrowski could wait on Harper's status before determining the extent of a future move — if Harper could avoid surgery, that could increase the chances of the Phillies acquiring a more proven everyday outfielder, rather than perhaps a complementary piece.
For Phillies fans looking for a silver lining, the obvious comp is the 2021 Braves, who were only 44-44 when Ronald Acuna Jr. tore his ACL last July 10.  While Atlanta seemed doomed, the Braves instead revamped their outfield mix by trading for Eddie Rosario, Joc Pederson, Adam Duvall, and Jorge Soler prior to the trade deadline, and ended up rolling all the way to a World Series championship.
While it may be far-fetched to think that such a scenario could happen for another NL East team in a second consecutive season, Dombrowski is no stranger to aggressive roster shuffling.  The way the Phillies have rebounded in June has breathed new life into the team's season, and it would take an immediate and sudden downturn for Philadelphia to shift into seller mode before the deadline.
Photo courtesy of USA Today Sports Images