4:05pm: Martín Gallegos of MLB.com relays word from manager Mark Kotsay that Waldichuk will be starting Thursday's game, making his major league debut.
1:10pm: The Athletics are planning on adding left-hander Ken Waldichuk to the team when rosters expand on September 1, tweets Matt Kawahara of the San Francisco Chronicle. The southpaw is not currently on the club's 40-man roster, meaning they will have to make a corresponding move of some kind.
Waldichuk, 24, was a fifth-round draft pick of the Yankees in 2019 who came over to the A's a month ago in the Frankie Montas trade. He pitched in ten rookie ball games after his draft selection, but then the pandemic canceled the minor leagues in 2020. Returning in 2021, he began the year in High-A and utterly dominated, throwing 30 2/3 scoreless innings over seven starts. He did walk 11.5% of batters faced, though was able to avoid damage by striking out an incredible 48.7% of those who stepped to the plate against him. Based on that showing, he was promoted to Double-A. Of course, he couldn't possibly maintain that kind of performance but still fared well after jumping levels. He registered a 4.20 ERA in 16 appearances, with a 31.8% strikeout rate and 11.2% walk rate.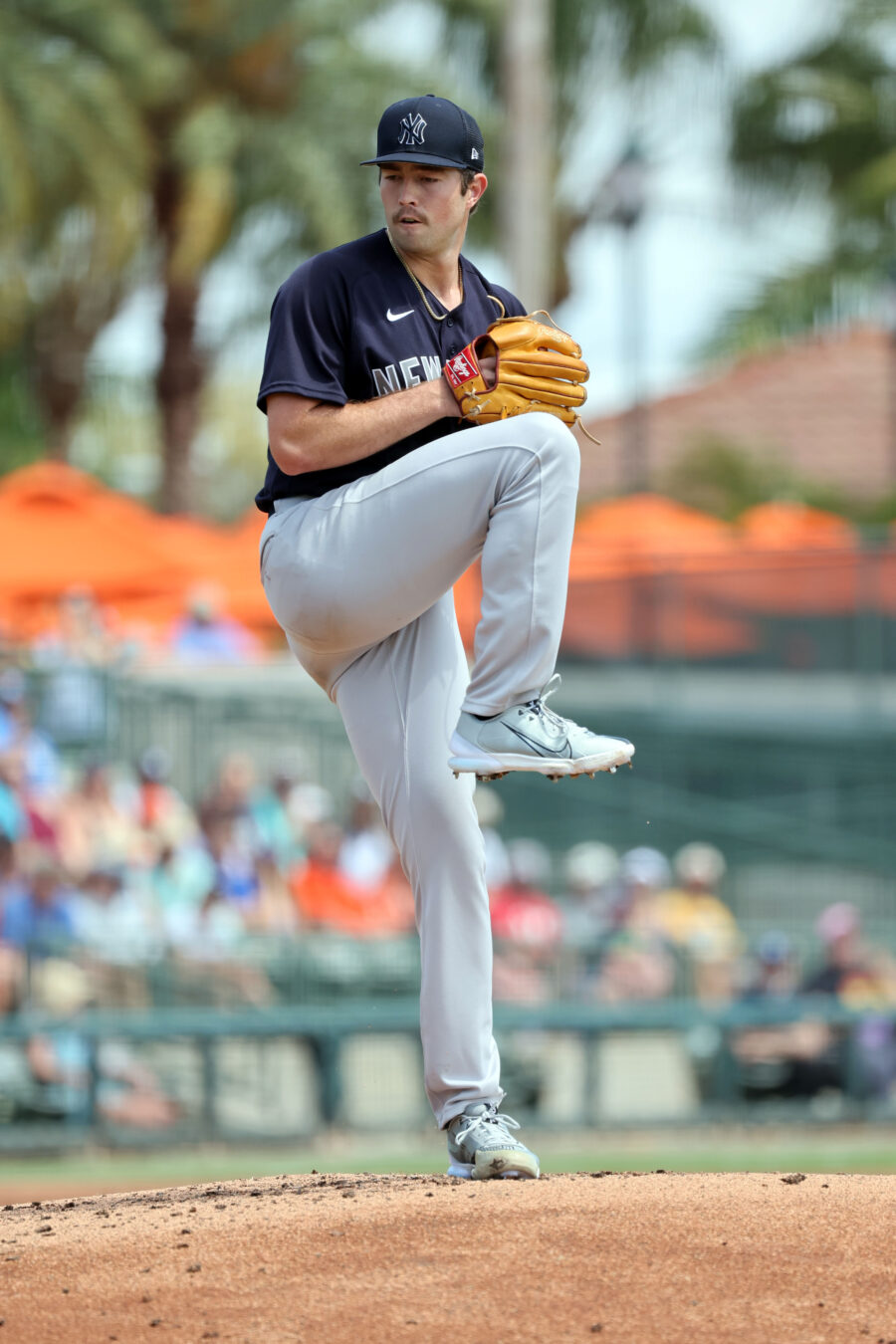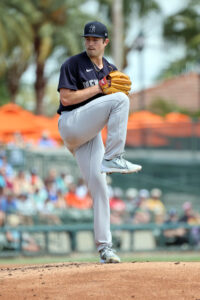 After that strong campaign, Waldichuk landed on Baseball America's list of top 30 Yankee farmhands for the first time, coming in at #10 on the 2022 version. FanGraphs had placed Waldichuk at #53 in 2020 and #45 in 2021, but jumped him all the way up to #15 going into this season.
Here in 2022, the lefty's stock has been rocketing even higher. He began the year back at Double-A and made six starts, putting up a stingy 1.26 ERA along with a 41.1% strikeout rate and 8.9% walk rate. He was bumped up to Triple-A and kept on rolling, registering a 3.59 ERA with a 34% strikeout rate and 11.2% walk rate. Since switching organizations in the trade, he's made four more Triple-A starts with a 3.38 ERA, getting his walk rate all the way down to 3.8% while still striking out 26.6% of batters faced.
Based on another excellent season, he has been shooting up prospect lists. BA recently placed him #5 on their most recent update of Oakland prospects, while FanGraphs is even more bullish, placing him #1 in the organization and the 35th best prospect in the entire sport.
For the A's, they have clearly been future-focused for almost a year now. Their offseason primarily revolved around trading away their best and most expensive players for prospects. That continued up to this year's deadline, including the Montas deal that brought Waldichuk over. Tearing down the roster has unsurprisingly resulted in poor on-field results, with the club's 48-81 record the worst in the American League. They have already been using their season to audition young players, with Waldichuk the latest to step onto the stage.
The club's rotation mix is fairly wide open at the moment, especially with Paul Blackburn and Daulton Jefferies both done for the year due to injuries. 28-year-olds Cole Irvin and James Kaprielian are the most veteran of the bunch and should hold down two spots the rest of the way. The other starting options on hand are all rookies: JP Sears, Adam Oller, Adrian Martinez and Zach Logue. No one in that group has made more than 12 starts while Sears, who has made six starts, is the only one with an ERA under 5.00 so far. If Waldichuk can get results resembling his work in the minors, there's little standing in the way of him earning a spot in next year's rotation.
Image courtesy of USA Today Sports.