At this point, it's not much of a surprise to write that Jose Ramirez is having an MVP-quality season. He's not a frontrunner in 2022 — not with the season Aaron Judge is having — but Ramirez is hitting .283/.353/.548 with 26 home runs, 14 steals, 38 doubles, four triples, 106 runs knocked in and anywhere from average to plus defense at the hot corner, depending of your metric of choice. He ranks 11th among Major League position players in wins above replacement, per Baseball Reference, and seventh, per FanGraphs. It's a Jose Ramirez season that's so typical we've almost become numb to it.
It's also, arguably, only the second-best season being enjoyed by a Guardians infielder.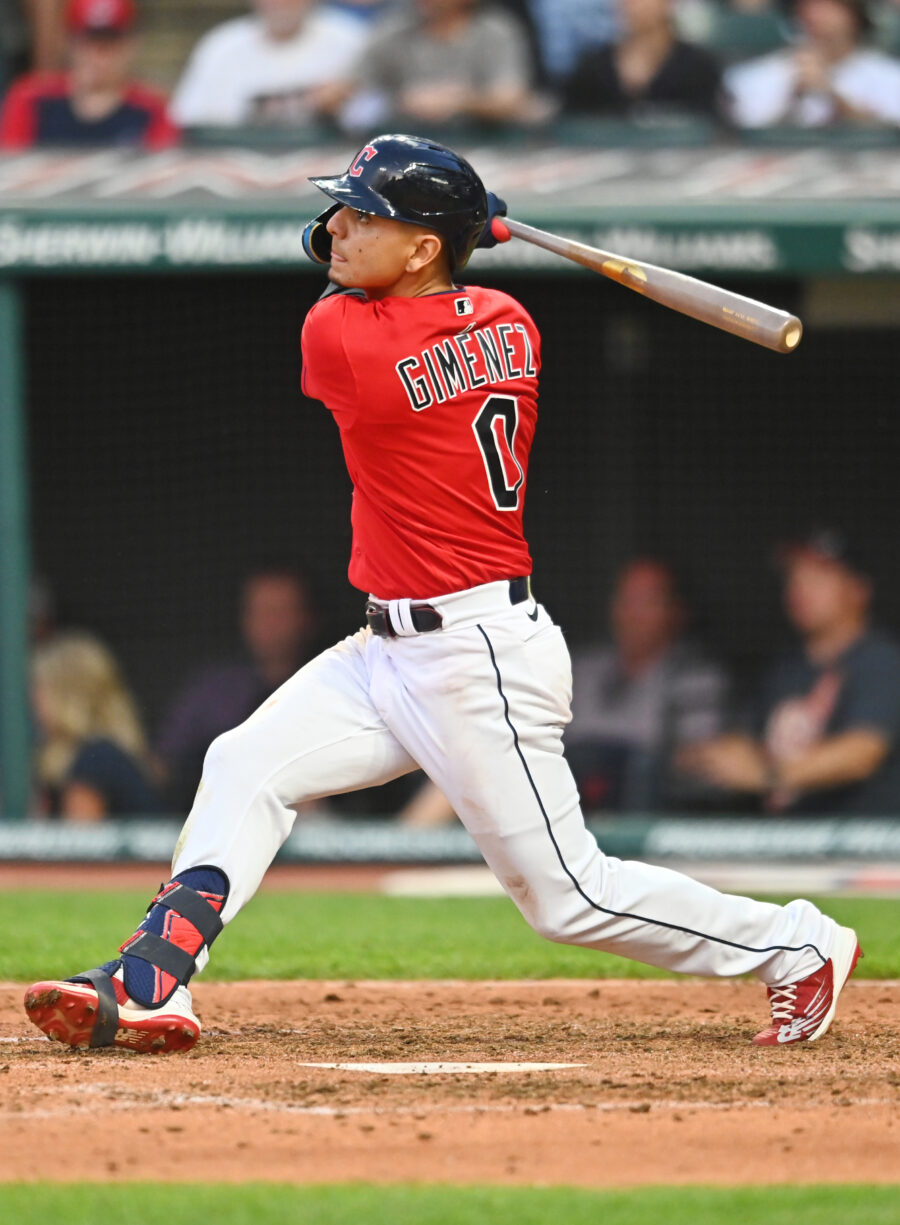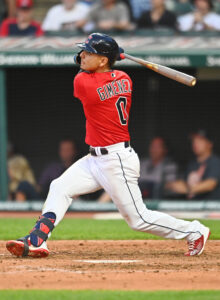 Andres Gimenez can't go to-to-toe with Ramirez's power or his run-production numbers — particularly since he's had 107 fewer plate appearances. I will freely admit that, in my view, Ramirez is having the better season, but there are arguments to the counter. Gimenez leads Ramirez in batting average and on-base percentage, has hit with surprising power, has surpassed him in steals and baserunning value (despite the lower total of plate appearances) and has graded out as one of baseball's best defensive players, regardless of position. Baseball-Reference credits Gimenez with 5.4 wins above replacement — tied for the fifth-highest mark in the Majors among position players. FanGraphs "only" has him tied for 14th, at 4.7.
Whether Gimenez can sustain this output in future seasons is a far more pertinent debate for the Guardians than whether Gimenez or Ramirez has had the better season. Gimenez is, after all, just a season removed from hitting only .218/.282/.351 through 210 big league plate appearances. Entering the 2022 campaign, Gimenez had slashed just .235/.302/.369 in 117 career games — not exactly a resounding declaration he could be an impact big leaguer.
Those struggles came in Gimenez's age-21 and age-22 seasons, however. It's hardly uncommon for players that young to struggle with the transition to the majors, even if they're former top prospects, which was very much the case with Gimenez. Originally signed by the Mets as an amateur out of Venezuela, Gimenez thrice ranked among the game's top 100 prospects at Baseball America and at Baseball Prospectus, also making multiple top-100 lists at MLB.com and FanGraphs. Gimenez's defense and speed always garnered more praise than his bat, but he was projected as a potential everyday middle infielder. He was regarded highly enough to be one of the key pieces sent from New York to Cleveland in the trade that made Francisco Lindor a Met.
So, what's changed for Gimenez in 2022? For starters, he's simply making more contact. After punching out at a 24% clip in 2020-21, he's down to 20.2% this season. His overall 73.3% contact rate from 2020-21 is up to 75% this season. Looking a bit deeper, he's both slightly cut back on the rate at which he chases pitches off the plate and greatly increased his contact rate when he does chase. Gimenez struggled against lefties in 2021 but is hitting them at a .289/.352/.458 clip in 2022. It's only 94 plate appearances, but it's encouraging that Gimenez has actually fanned less often (17%) against lefties than against right-handers (21.2%).
The quality of contact made by Gimenez has markedly improved, too; he's seen his line-drive rate rise nearly 10 percentage points, from 12.6% in 2021 to 22.3% in 2022. Gimenez also boasts a better than two mile-per-hour increase in his average exit velocity (88.4 mph, up from 86.3 mph in '21) and a jump of nearly nine percentage points in his hard-hit rate (39.2%, up from 30.4%) this year. He's more than doubled his rate of barreled balls, sitting at 7.4% after checking in at 3.6% a year ago.
Granted, those Statcast batted-ball ratings are still below the league average, and even Gimenez's slightly improved 40.2% chase rate on pitches off the plate ranks among the highest levels in the league. There's some clear work to be done for him to improve his overall approach, and his 2022 batting line wouldn't look so rosy were it not for a .354 batting average on balls in play that he's unlikely to sustain.
Even if his current production looks ripe for some regression, however, it's hard not to be encouraged by all the positive strides in Gimenez's game — both on a year-over-year basis and within the confines of the current season. Gimenez's walk and strikeout rates were fairly dismal early in the season, for instance, sitting at 2% and 24.5%, respectively, through the end of April. Since Memorial Day weekend, he's walked at a more passable 6.8% clip and logged an 18.6% strikeout rate. Ramirez's hack-happy approach might always render him with a below-average walk rate, but if he can keep it around seven percent and also continue to put the ball in play at his current rate and with his current level of authority, he'll be productive even as that aforementioned BABIP normalizes.
Barring the adoption of a more patient approach and/or further gains in terms of raw power, the 2022 campaign could very well represent something of a ceiling for Gimenez. Even if that's the case, though, it's quite the ceiling. He's on pace to finish the year with six to seven wins above replacement, vastly above-average offense, plus baserunning marks and Gold Glove-caliber defense. Gimenez isn't going to be considered a favorite or finalist in American League MVP voting, but he ought to get some down-ballot votes given just how strong his all-around performance has been.
It's also possible that Gimenez will see his value to the team increase even further in future seasons, though not necessarily through his own doing. Scouting reports long touted him as a plus defender at either middle-infield spot, but he's been limited to second base for most of his time in Cleveland thanks to the presence of Amed Rosario. While Rosario has improved his glovework at shortstop this year, he's still received a mixed bag of defensive grades. Gimenez, meanwhile, has shined at shortstop, turning in marks of 7 Defensive Runs Saved, a 3.0 Ultimate Zone Rating and 8 Outs Above Average in just 634 career innings.
Rosario is due for his final arbitration raise this winter, and it's feasible that the Guardians, with a bevy of middle-infield prospects and perennial payroll constraints, could look to trade Rosario rather than pay him a raise on this year's $4.95MM salary. Doing so could open up shortstop for Gimenez, whose offense would be even more valuable at a position higher on the defensive spectrum, while subsequently opening second base for Tyler Freeman or another prospect.
Wherever his defensive home ultimately lies, Gimenez has used the 2022 season to cement himself as a viable big league contributor — not just a regular but an All-Star-caliber player who, at his best, could get some stray MVP votes. He's controlled for another four seasons beyond the current year, won't even reach arbitration eligibility until the 2023-24 offseason, and has yet to celebrate his 24th birthday. Ramirez is going to draw all the headlines in the Cleveland infield, but Gimenez has likely earned himself a long-term spot to draw some fanfare alongside his teammate.