During tonight's relief appearance against the Tigers, Mariners hurler Chris Flexen reached the innings threshold to vest an $8MM option for 2023. He's officially under contract for next season.
Flexen initially signed with the Mariners over the 2020-21 offseason. Previously an up-and-down swingman with the Mets, the right-hander made the jump to South Korea in 2020. He spent a year with the Doosan Bears, working to a 3.01 ERA across 116 2/3 innings, before fielding major league interest that offseason. Flexen inked a two-year guarantee with a 2023 team option valued at $4MM.
The sides agreed to a vesting provision that would guarantee that option while doubling its price if Flexen hit either of two conditions: 150 innings pitched in 2022, or 300 combined innings between 2021-22. Last season, Flexen took 31 turns through the rotation and tossed 179 2/3 innings. That left him needing only 120 1/3 frames this year to hit the marker, and he surpassed that tonight. It has long been apparent Flexen would eventually hit the threshold, although he'd had to wait nearly two weeks between his most recent appearance on August 19 and tonight's contest before recording the final out necessary to push it over the edge.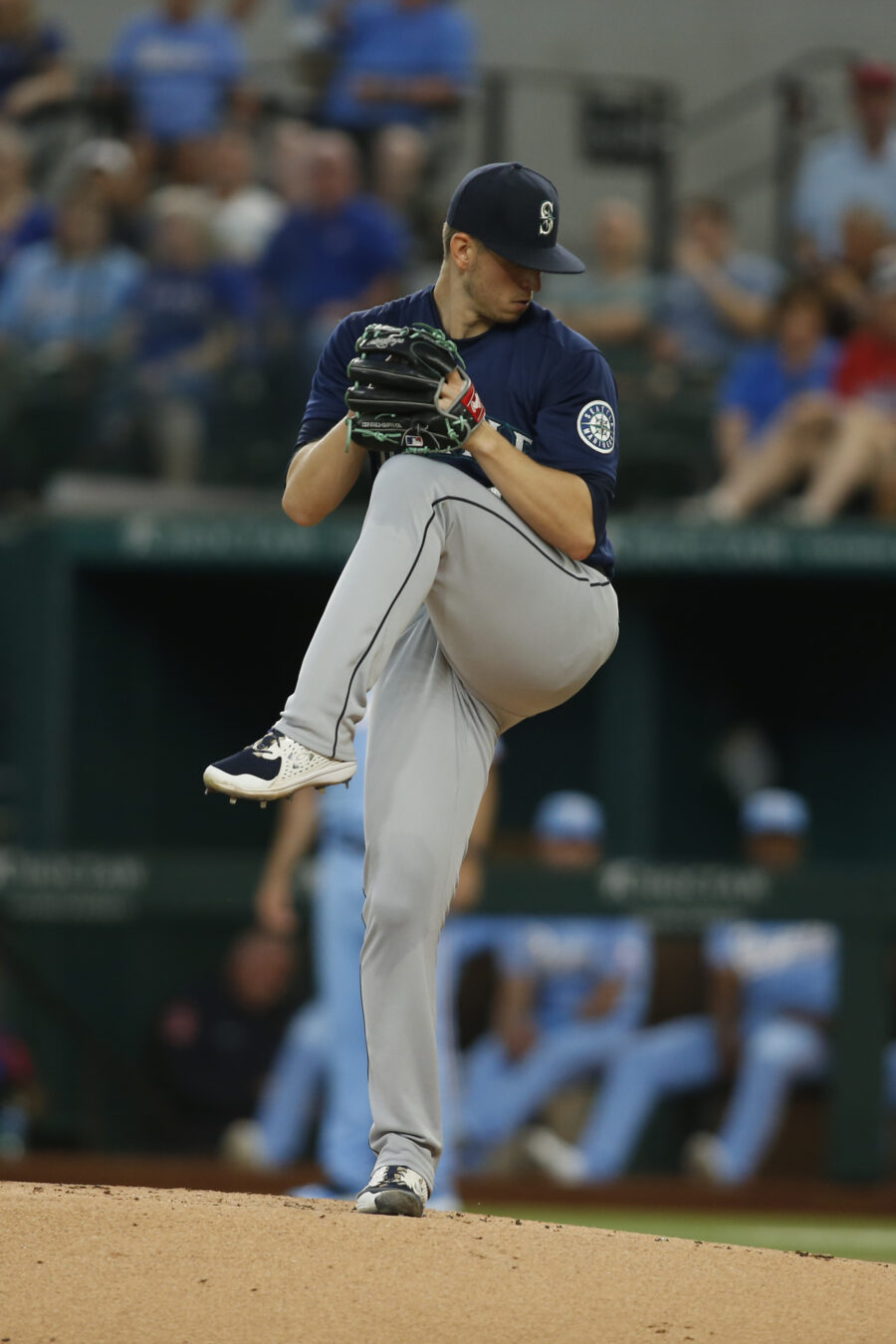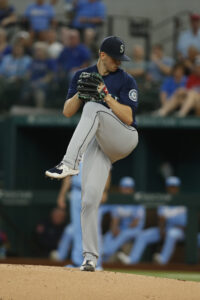 It'll be a nice raise for Flexen, whose first two seasons in Seattle paid him an average of $2.375MM. That he's now in line for easily the best payday of his career is a testament to his durability and typically solid work over his time in the Pacific Northwest. Flexen pitched to a 3.61 ERA last year, compensating for a modest 16.9% strikeout rate with stellar control and a decent 42.4% ground-ball percentage. He'd posted a 3.92 ERA over 21 turns through the rotation this season, putting up a nearly identical strikeout rate but seeing his walks and grounders each trend in the wrong direction. There's nevertheless value in the stability Flexen brought taking the ball every fifth day, and his pitch-to-contact approach can be effective in a spacious home ballpark and in front of a Seattle defense that has been MLB's 7th-best at turning balls in play into outs.
In the wake of their acquisition of Luis Castillo in a deadline blockbuster, the Mariners found themselves with a surplus in the rotation. Seattle already featured reigning AL Cy Young winner Robbie Ray and top young hurlers George Kirby and Logan Gilbert. The M's decided to keep Marco Gonzales in the rotation's fifth spot while kicking Flexen to the bullpen. He's made just three appearances, all in low-leverage work, in three weeks since the move to relief.
Each of Castillo, Ray, Gilbert, Kirby and Gonzales will return next season, and Flexen's bump to long relief suggests he's sixth on the rotation depth chart. Clubs go through more than five starting pitchers every year, but one could argue an $8MM salary is pricy for a sixth starter/swingman. Given Flexen's solid results as a starter, there should be interest in Flexen from other teams with less rotation depth than Seattle has, making him a speculative offseason trade candidate. If Seattle were to keep him around, his salary would add to a 2023 payroll that's grown with the Castillo trade and signing of Julio Rodríguez to a massive extension. Still, the M's should have a fair bit of flexibility to bolster the roster.
Including Flexen's salary, the Mariners have a bit more than $85MM in guaranteed commitments for 2023, in the estimation of Jason Martinez of Roster Resource. Castillo headlines an arbitration class that also includes Paul Sewald, Diego Castillo and Ty France (among others), which is likely to push their in-house commitments above nine figures before determining whether they want to make a run at re-signing Mitch Haniger. That's not far off the approximate $104MM Opening Day player payroll this season. The franchise has spent north of $150MM in years past, though, and it seems likely they'll continue to push payroll forward. The recent rebuild is firmly in the past, and the M's have a good chance to snap their two-decade playoff drought this October (although they'd only host a first round playoff game if they finish as the highest-seeded Wild Card). Seattle is currently a half-game back of the Rays for the American League's top Wild Card position.
How to proceed with Flexen (and how to manage the payroll more broadly) is a decision for president of baseball operations Jerry Dipoto and his staff to make this winter. With the trade deadline in the rearview mirror this summer, there's no question Flexen will finish out this season in Seattle. He'll remain on hand as a multi-inning relief option for manager Scott Servais with the ability to bounce back into the rotation if one of the club's top five starters gets injured.