3:47pm: It's actually a $6.25MM total for the three years, Alexander clarifies, noting that the $750K buyout on the 2026 option is part of that sum. Kinley will be paid $1.2MM in 2023, $1.3MM in 2024 and $3MM in 2025. The 2026 option is valued at $5MM and comes with a $750K buyout. The 2025 and 2026 seasons contain escalators and incentives based on games finished.
2:34pm: The Rockies announced Friday that they've agreed to a three-year contract extension with reliever Tyler Kinley, spanning the 2023-25 seasons. The contract also contains a club option for the 2026 season. Kinley underwent elbow surgery in July that was expected to sideline him for around one year. Ari Alexander of KPRC first reported the agreement, adding that it'll guarantee Kinley $7MM — $6.25MM in total salary from 2023-25, plus a $5MM option with a $750K buyout.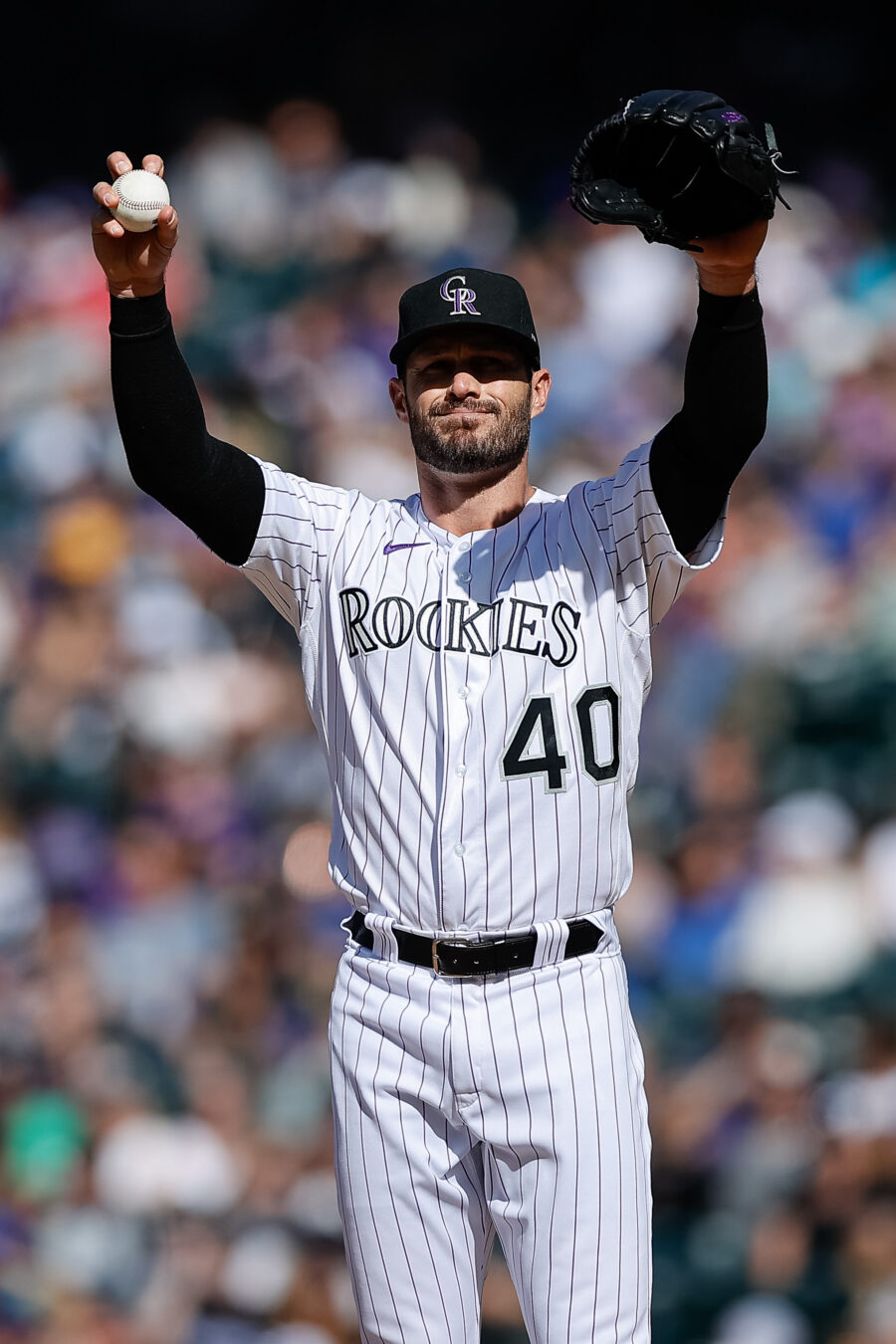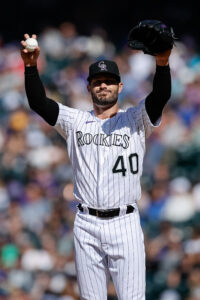 Kinley, 32 in January, appeared to be in the midst of a breakout season in Colorado prior to his injury. In 24 innings, he held opponents to just two earned runs on 21 hits and six walks with 27 strikeouts. That was good for a 0.75 ERA, 27% strikeout rate and 6% walk rate, and Kinley's sky-high 16.7% swinging-strike rate seemed to portend the potential for even more strikeouts.
The hard-throwing Kinley, whose fastball averaged just shy of 96 mph in 2022, has steadily improved upon his command each season since 2019, dropping his walk rate from a ghastly 16.3% all the way to this year's 6% mark. Unsurprisingly, the improved command has radically bolstered his results.
Whether Kinley can sustain that level of command remains to be seen. In addition to the general uncertainty that comes with any elbow surgery for a pitcher, Kinley's 57% first-pitch strike rate in 2022 was actually worse than the 58.8% mark he posted back in 2019, when he walked more than 16% of his opponents. Sustaining such massive gains in walk rate while getting ahead in the count at a lesser rate than when he posted one of baseball's highest walk rates will be a challenge.
Even if Kinley is able to sustain most of the improvements in his walk rate, there's still surely some regression in store. The right-hander excelled at limiting home runs in 2019-20, but he didn't yield a single long ball in this season's 24 innings. It's not realistic to expect any pitcher to completely avoid the home run ball, and even a regression to the strong 0.86 HR/9 mark Kinley yielded in 2019-20 would cause a notable uptick in his otherwise pristine ERA.
There's obviously great risk in extending a 32-year-old reliever — particularly one who'll miss at least half of the contract's first season while recovering from elbow surgery. That said, the $7MM term of the three-year deal presents fairly minimal risk. Kinley would've been arbitration-eligible for the contract's first two seasons, with the third year and the potential club option season representing would-be free agent campaigns.
MLBTR contributor Matt Swartz projected a $1.3MM salary for Kinley in 2023, and if he returned in good health late in the summer, he'd likely have earned a modest bump on that number. If we assume his final two arb seasons would've cost something in the neighborhood of $3MM combined, the Rox are effectively paying $4MM for the right to control his first two free-agent years — only one of which is actually guaranteed to him. Viewed through that lens, the Rox are effectively guaranteeing Kinley's final two arb seasons for the right to pay him about $8.25MM in his first two free-agent seasons. If Kinley is able to emerge as even a solid middle reliever, that'll be a justifiable price tag. If not, the sting will be generally minimal, given the affordable nature of the guarantee.