December 21: The Yankees have officially announced the signing.
December 15: The best remaining free agent starter is headed to the Bronx. The Yankees are reportedly in agreement on a six-year, $162MM contract with Carlos Rodón. The Boras Corporation client will receive a $5MM signing bonus and a $22MM salary next season followed by successive $27MM salaries from 2024-28. The deal contains a full no-trade clause and runs through Rodón's age-35 season.
New York pairs the addition with their record-setting deal for defending AL MVP Aaron Judge as part of a huge offseason. The guarantee ties that of Brandon Nimmo for the sixth-largest deal of the offseason. Rodón will finish with the second-largest guarantee among free agent pitchers, narrowly behind the five-year, $185MM pact Jacob deGrom inked with the Rangers.
It's the culmination of an incredible two-season run. The left-hander entered the professional ranks eight years ago, selected by the White Sox with the third overall pick in the 2014 draft. Owner of a mid-90s fastball and a wipeout slider, he was regarded as a potential top-of-the-rotation starter who'd quickly reach the big leagues. Rodón indeed found himself on Chicago's south side by the middle of the 2015 campaign, and he posted a 3.90 ERA in 304 1/3 innings through the end of the following season.
Unfortunately, the Miami native's career was then sidetracked by injuries. Rodón lost a chunk of the 2017 campaign to biceps bursitis, then underwent arthroscopic shoulder surgery that September. He didn't debut until June the following year, making 20 starts. Early the next season, Rodón was diagnosed with an elbow issue. He went back under the knife in May '19, this time undergoing a Tommy John procedure. He missed the remainder of that year, returning at the tail end of the 2020 campaign for four appearances.
The mounting injury troubles led the White Sox to decline to tender him a contract heading into 2021. Chicago circled back towards the end of the offseason, bringing him back on a $3MM free agent deal. That move was met with a fair amount of criticism, but it turned into one of the best decisions of GM Rick Hahn's tenure.
Rodón was brilliant in 2021, earning his first All-Star nod with a 2.31 ERA over 89 2/3 first-half innings. He looked on his way to a Cy Young award when he dealt with some shoulder fatigue in August. Rodón only missed a couple weeks and continued to pitch well upon his return, although his velocity dropped towards season's end. The southpaw concluded the year with a 2.37 ERA and a massive 34.6% strikeout percentage across 132 2/3 innings. He placed fifth in Cy Young balloting.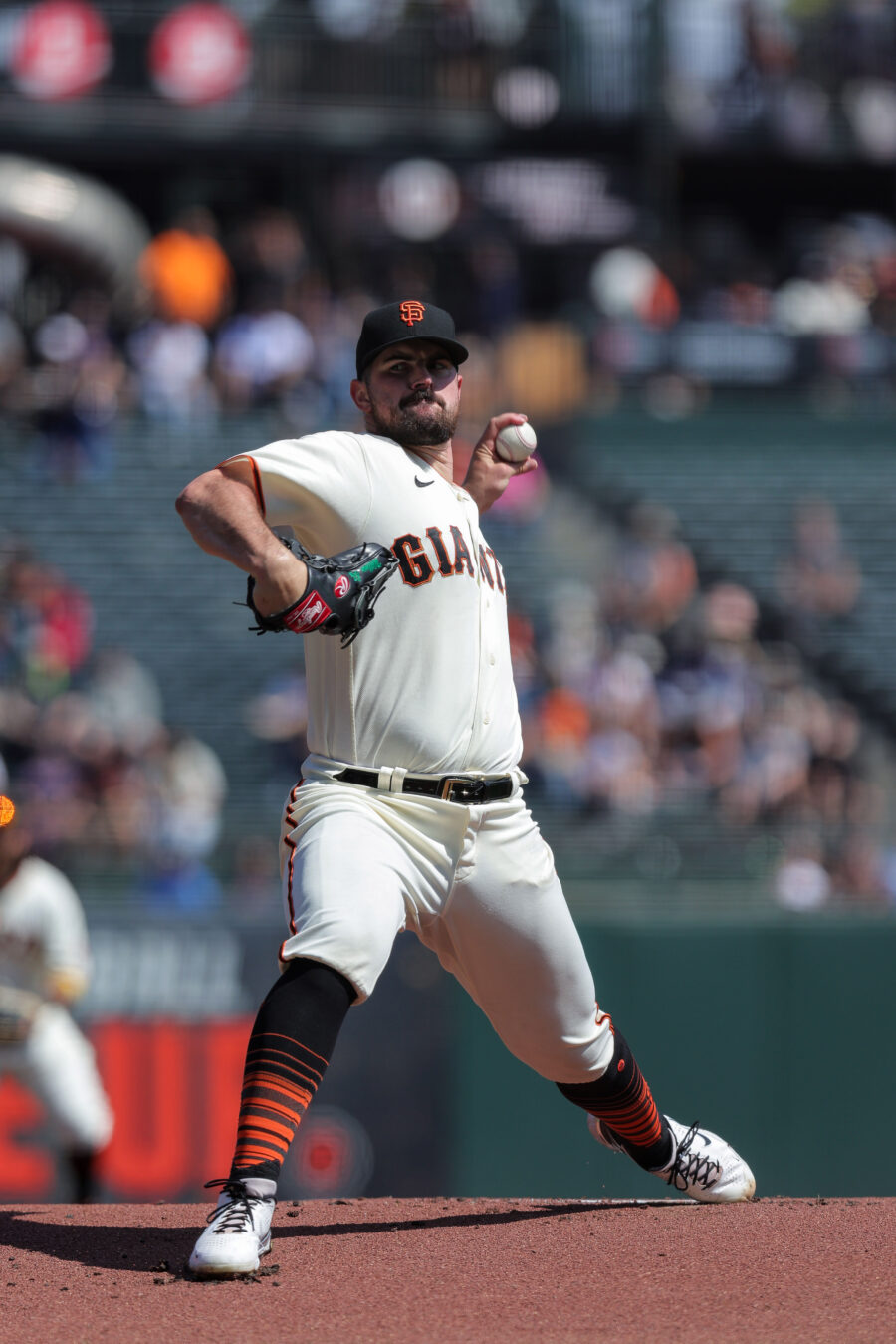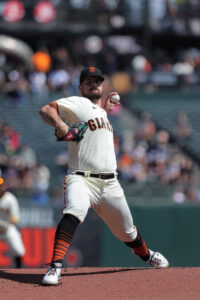 The end-of-year shoulder issue and velocity dip seemed to scare the Chicago front office, however. They made the eyebrow-raising decision not to issue Rodón a qualifying offer, allowing him to hit the open market without draft compensation attached. He remained a free agent until after the lockout, when the Giants added him on a two-year, $44MM guarantee. The deal contained an opt-out clause after year one, conditional on Rodón reaching 110 innings pitched in 2022. It was an opportunity for the star hurler to bet on himself, knowing a nine-figure deal could be in the cards if he maintained his 2021 form over a full, healthy season.
Rodón did exactly that, doubling down with perhaps the best season of his career. He stayed healthy all year, making 31 starts and tallying a personal-high 178 innings. Rodón worked to a sterling 2.88 ERA. He earned a second straight All-Star nod and was among the game's best at missing bats. Rodón fanned 33.4% of opponents against a solid 7.3% walk rate. Among pitchers with 100+ innings, only Braves rookier Spencer Strider bested that strikeout percentage. Strider, Shohei Ohtani, Max Scherzer and Gerrit Cole were the only pitchers with a larger gap between their strikeout and walk rates.
Almost as importantly, Rodón's arsenal showed no ill effects after his 2021 dip. His fastball averaged a strong 95.5 MPH, making him one of the game's harder-throwing lefty pitchers. He generated high-end spin and whiff rates on both his fastball and slider, and opposing hitters swung through a massive 14.1% of his total pitches. Rodón stifled batters from both sides of the plate; he held lefties to a .179/.257/.260 line, while hitters with the platoon advantage put together just a .207/.264/.319 mark.
A second season of elite performance, this one without any health scares, cemented the 30-year-old as one of the sport's top pitchers. His career took a more winding road than expected when he was drafted, but Rodón has developed into a top-of-the-rotation starter. He made the easy decision to opt out of his deal with San Francisco after topping the necessary innings threshold, and he quickly turned down a qualifying offer.
It now looks like a potentially elite Yankee rotation. New York watched Jameson Taillon depart but upgrades with the Rodón addition. He and Cole are co-aces, backed up by breakout hurler Nestor Cortes, Luis Severino and Frankie Montas. The latter two have had some injury concerns in recent seasons, but they're overqualified as fourth and fifth starters if healthy. Domingo Germán, Clarke Schmidt and prospect Randy Vasquez are on hand as depth options who could step in if any of the top five get injured.
Rodón was one of three aces available in free agency, jointing deGrom and Justin Verlander. As the youngest of that trio, he always looked likely to secure the longest deal. The six-year term will be the longest for any pitcher this winter, although deGrom's five-year contract and the stronger than expected market for mid-tier starters led to rumors Rodón's camp was seeking a seven-year pact that'd push past $200MM. He falls well shy of that lofty hope, but the six-year, $162MM commitment is still quite strong for a pitcher.
It's the first six-year commitment for a free agent pitcher since Cole and Stephen Strasburg pushed to nine and seven years, respectively, over the 2019-20 offseason. Patrick Corbin ($140MM) and Yu Darvish ($120MM) are the only other open market hurlers to reach six years since the start of the 2016 campaign. At the start of this offseason, MLBTR forecasted Rodón for a five-year, $140MM pact.
The cost for New York goes beyond the salary they'll owe, as the deal pushes them even further into luxury tax territory. The Yankees were already set to pay the competitive balance tax, and adding Rodón pushes them towards the top tier of penalization. The contract comes with a $27MM average annual value, bringing New York's CBT figure within a rounding error of the $293MM mark, according to Roster Resource. That's the cutoff for the fourth CBT tier and places them around $60MM north of the $233MM base threshold.
New York also paid the luxury tax in 2022, so they'll be subject to heightened penalties as a repeat payor. The Yankees will pay a 30% tax on their first $20MM in overages ($6MM), 42% on their next $20MM ($8.4MM), 75% on the next $20MM ($15MM) and 90% on every dollar spent above $293MM. Signing Rodón pushes them firmly to the top of the third threshold, essentially tacking on around $18MM in taxes. The $27MM salary will bring their raw payroll total around $277MM, which'll easily be a franchise record.
Going past the third threshold will also push the Yankees first draft choice in 2024 down ten spots. Meanwhile, signing a player who'd turned down a qualifying offer will have a significant impact on their 2023 draft. New York is subject to the highest penalties as a team that paid the CBT this year. They'll lose their second and fifth-highest selection in next summer's amateur draft, while their international bonus allotment will drop by $1MM.
The Giants will receive compensation for Rodón's departure. As a team that neither received revenue sharing payments nor paid the CBT this year, they'll pick up a bonus selection between Competitive Balance Round B and the start of third round (typically around 75th overall) in next year's draft. San Francisco had seemingly prepared for Rodón's departure from the roster by making a pair of their preferred shorter-term rotation additions, bringing aboard Sean Manaea and Ross Stripling on two-year guarantees.
With Ródon off the board, Dansby Swanson is the last remaining free agent who's likely to find a nine-figure deal. The free agent rotation market has mostly been covered at the top end, with Nathan Eovaldi, Michael Wacha, Johnny Cueto, Corey Kluber and Drew Rucinski standing as some of the top options still available. Needless to say, none of that group has the kind of upside Rodón does. It's a bold bet from the Yankees, one they hope adds an impact arm to their playoff rotation as they look to advance past the AL Championship Series for the first time since 2009.
Jon Heyman of the New York Post first reported Rodón and the Yankees had agreed to a six-year, $162MM deal that contained a full no-trade clause. Bob Nightengale of USA Today was first to report the specific financial breakdown.
Image courtesy of USA Today Sports.