Twelve-year big league veteran Mitch Moreland didn't play during the 2022 season, and the 37-year-old confirmed to Rob Bradford of WEEI.com that his days as a player are now behind him. "I'm retired," Moreland said, noting that he's enjoyed being able to spend the past year-plus with his family. Bradford adds that Moreland is currently in Red Sox camp to work with some younger players after getting an invite from chief baseball officer Chaim Bloom and manager Alex Cora.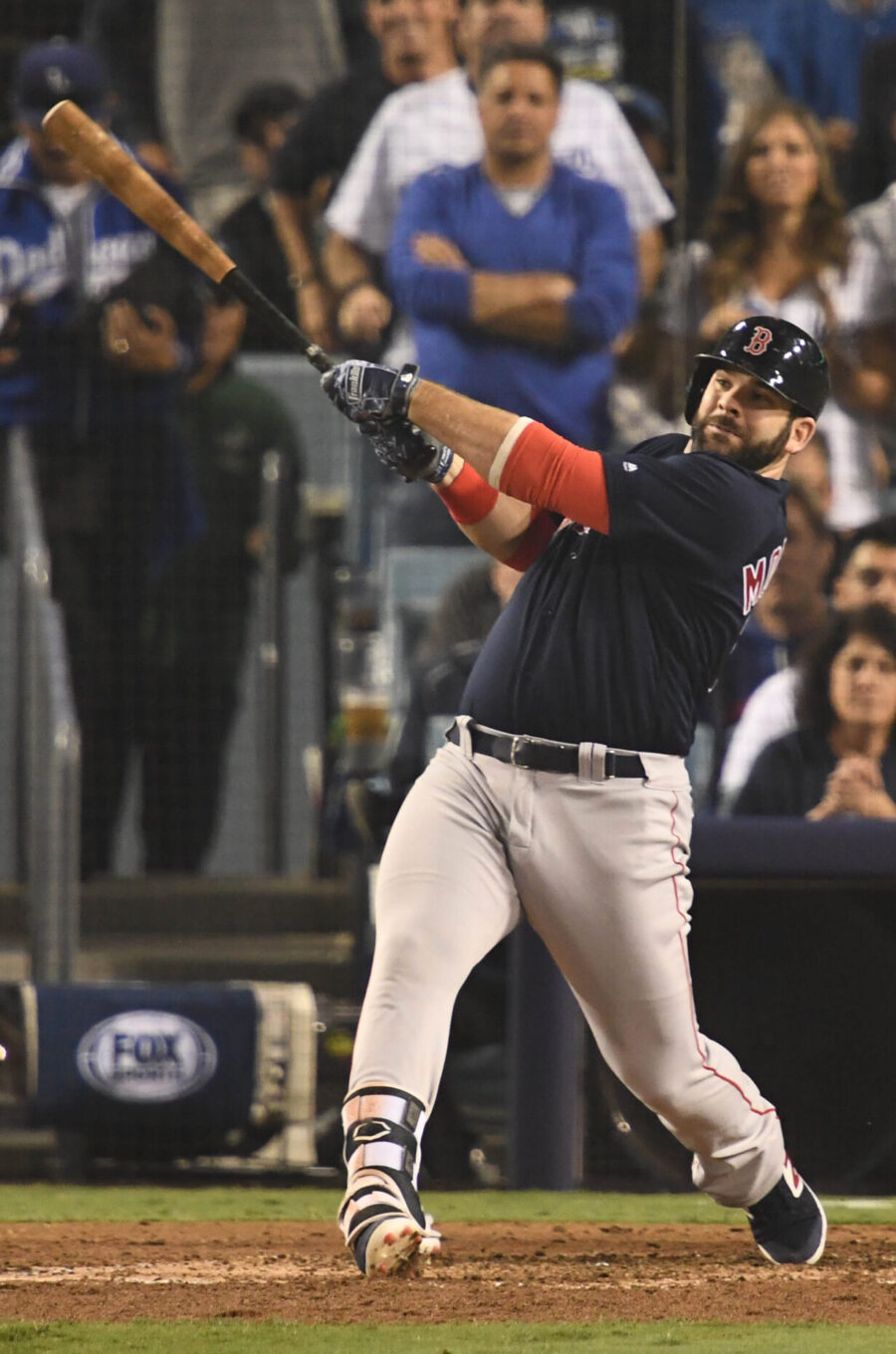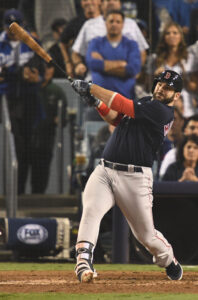 Selected by the Rangers in the  17th round of the 2007 draft, Moreland was in the big leagues just over three years later, making a strong impression with a .255/.364/.469 slash and nine homers in 173 plate appearances as a rookie. That strong showing set the stage for a torrid postseason effort in which a then 24-year-old Moreland batted .348/.400/.500 with a homer and four doubles, helping Texas advance to the World Series, where they fell to the Giants in a 4-1 series loss.
From that point forth, Moreland was entrenched as a big leaguer. He logged regular time in each of the next 11 seasons, serving as a slick-fielding, righty-mashing slugger in the middle of the order for the Rangers, Red Sox and — more briefly — Padres and Athletics. Along the way, Moreland won a Gold Glove for his work at first base with the Rangers and secured an All-Star nod with the Red Sox, who signed him as a free agent prior to the 2017 season and twice re-signed him in free agency — first for two years (2018-19) and then for another one-year deal (2020).
The 2018 season was a big one for Moreland not only due to his All-Star selection but also from a big-picture standpoint; while Moreland's Rangers fell shy in consecutive World Series appearances in 2010-11, he reached the Fall Classic for a third time with the '18 Red Sox and this time captured the championship that had twice eluded him in the past. As with the 2010 Rangers, Moreland played a big role in the Red Sox' postseason success that year, slashing .294/.368/.529 in 19 plate appearances. That included a pinch-hit, three-run bomb at Dodger Stadium in the seventh inning of Game 4 of the World Series — a blast that jumpstarted a late-inning rally which saw Boston score nine runs en route to a comeback victory (video).
The Red Sox wound up trading Moreland to the Padres for a pair of prospects (Hudson Potts, Jeisson Rosario) during the shortened 2020 season. He scuffled through a small sample of 73 plate appearances before again heating up in the postseason, where he went 4-for-8 with a double. Moreland inked a one-year deal with Oakland that offseason but was limited to 82 games by ribcage and wrist injuries.
That proved to be the final season of Moreland's playing career, and while it may not have ended with a flourish, it's easy to look back and see a successful career —  particularly for a 17th-round pick. Moreland retires as a lifetime .251/.318/.446 hitter in the regular season. He slugged 186 home runs, 219 doubles and nine triples along the way, while piling up 1,020 hits, 527 runs scored and 618 runs batted in. As previously mentioned, he won a Gold Glove and was named to the American League All-Star team. Between his solid arbitration numbers and a quartet of free-agent contracts, Moreland made about $36MM in salary over the course of his 12 seasons in the Majors.
And, while many players go the majority of their career without sniffing the postseason, Moreland's teams reached the playoffs in an incredible eight of his 12 big league seasons. He added on another 150 plate appearances over the life of 52 postseason games, batting .259/.329/.422 during that time. Congratulations to Moreland on a fine career, and best wishes in whatever lies ahead in his post-playing days.