The Guardians surprised a number of onlookers with their run to an AL Central title last season. Among the reasons for that success: a bullpen that was one of the league's most effective. Cleveland relievers finished fifth in ERA (3.05), sixth in strikeout percentage (26.4%) and fourth in ground-ball rate (46.4%).
Some of that excellent rate production was a byproduct of a strong rotation that consistently worked deeper into games than most. Cleveland relievers finished just 26th in innings pitched. A reliable starting staff no doubt took some of the pressure off manager Terry Francona and the top late-game weapons at his disposal.
That's not to take anything away from the coaching staff or the relievers overall, however. Cleveland had eight relievers who threw 35+ innings last season; seven of them finished with an ERA of 3.25 or better. Five allowed fewer than three earned runs per nine innings, with the bulk of that group consisting of generally lower-profile hurlers who were acquired without much fanfare.
That's perhaps best personified by 27-year-old righty Trevor Stephan, who broke out with an All-Star caliber showing in his second big league season. The 6'5″ hurler pitched in 66 games and tallied 63 2/3 innings. He posted a 2.69 ERA while striking out an excellent 30.7% of opposing hitters with a solid 48.1% ground-ball rate. Stephan picked up swinging strikes on 16.2% of his total offerings, a top 25 rate among relievers with 30+ innings.
There was very little to nitpick in Stephan's performance. He missed bats, kept the ball on the ground when he did surrender contact, and limited walks to a tiny 6.7% clip. Stephan overwhelmed right-handed opponents, surrendering just a .207/.263/.293 line in 153 plate appearances. Lefty batters hit .280 against him but without significant impact, reaching base at a .348 clip while slugging .380. Stephan mixes three pitches in a power arsenal, backing up a 96-97 MPH fastball with a wipeout splitter and a quality slider.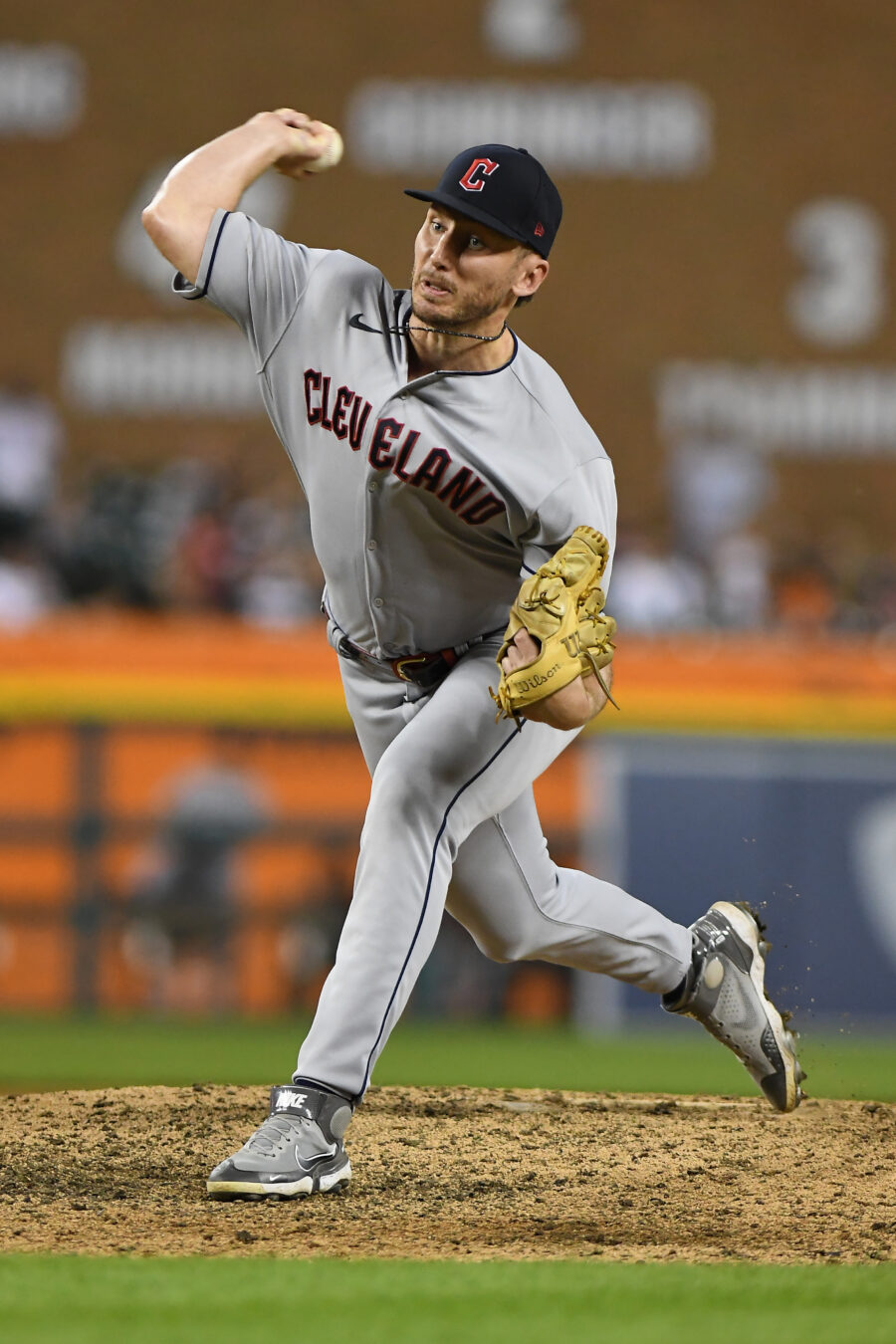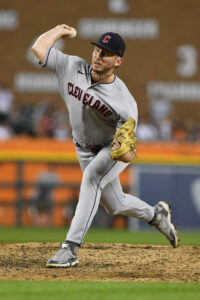 While that production didn't come entirely out of nowhere, it was a huge development for a pitcher who could have found himself on the roster bubble not that long ago. Originally selected in the third round of the 2017 draft by the Yankees, the University of Arkansas product spent four years in the New York farm system but didn't secure a 40-man roster spot. He'd posted fine but unexceptional numbers as a starting pitcher between High-A and Double-A in 2019. Like every other minor leaguer, he wasn't able to log any game action in 2020.
The Yankees opted not to protect him from the Rule 5 draft during the 2020-21 offseason. Cleveland nabbed him with the 24th selection and kept him on the MLB roster the entire following year. Stephan had an inconsistent rookie year working mostly in low-leverage innings. He posted a 4.41 ERA through 63 1/3 frames, striking out an impressive 26.6% of opponents but surrendering far too many walks and home runs. That changed in 2022, a season in which Stephan dramatically increased the use of his split to great success.
Stephan now looks like a key-high leverage bridge to star closer Emmanuel Clase. He joins hard-throwing James Karinchak as the top righty Cleveland setup arms heading into 2023. Southpaw Sam Hentges — a former fourth-round pick who had a breakout '22 season of his own — would have a key role if healthy, though he's battling a shoulder issue with an uncertain recovery timetable.
Controllable through 2026 and not eligible for arbitration until next offseason, Stephan would be an incredibly valuable piece for the foreseeable future if he's able to replicate most of last year's success. He already looks like one of the better Rule 5 selections in recent memory, posting the caliber of season rarely seen from players available via that process. The 2020 Rule 5 draft generally turned out far better than most, with the biggest successes coming at the Yankees' expense. In addition to Stephan, New York lost right-hander Garrett Whitlock to their archrivals in Boston that year.
Image courtesy of USA Today Sports.