The Diamondbacks have designated left-hander Madison Bumgarner for assignment, reports Nick Piecoro of the Arizona Republic. The D-backs have formally announced the move. Left-hander Anthony Misiewicz has been recalled from Triple-A Reno to take Bumgarner's spot on the 40-man roster.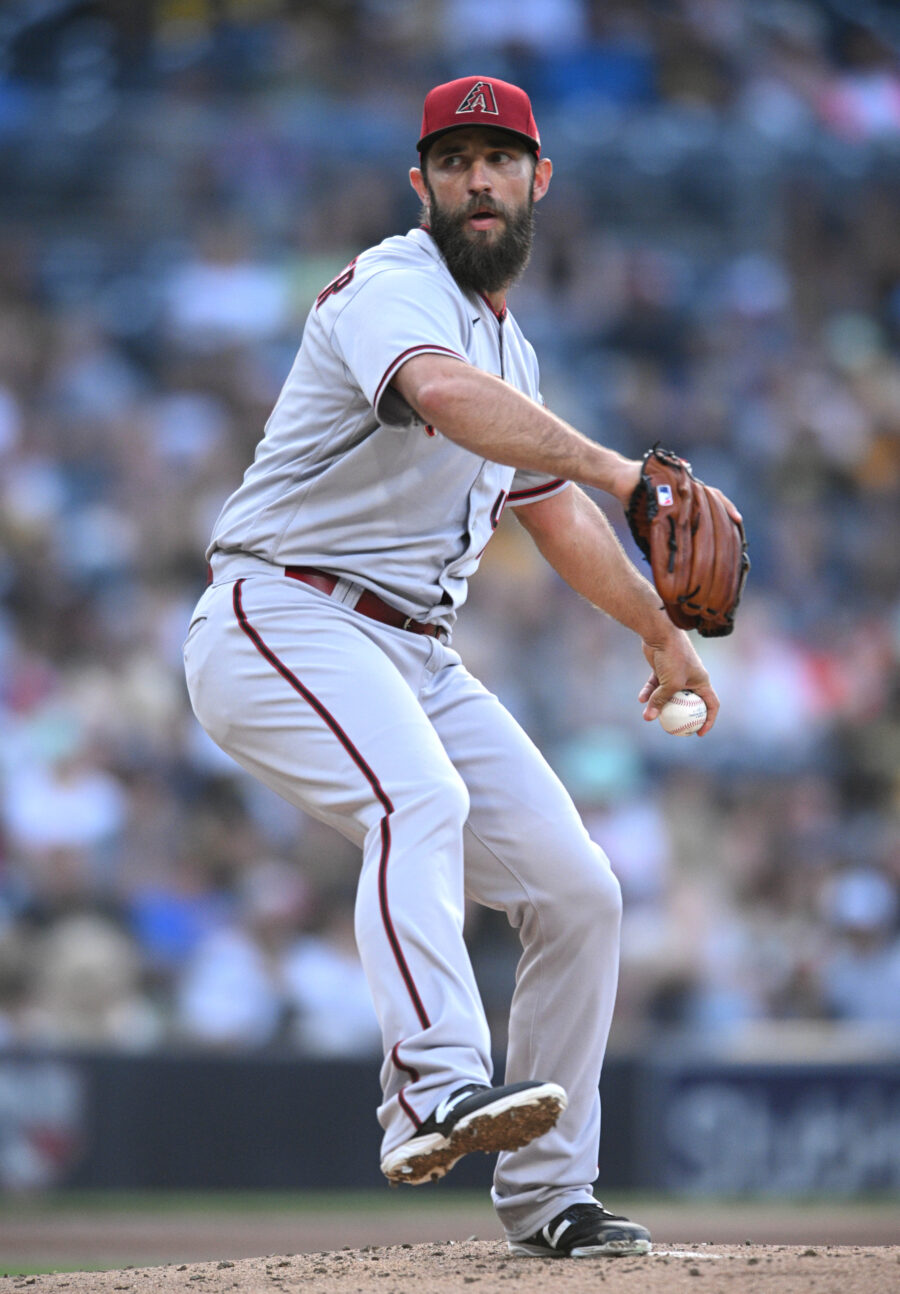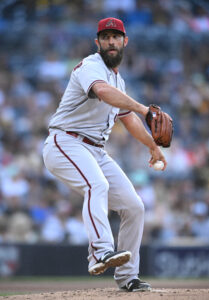 The Bumgarner DFA comes on the heels of three-plus sub-par seasons for Bumgarner in Arizona, where he signed a five-year, $85MM contract prior to the 2020 season. The 33-year-old left-hander has been generally durable but ineffective for the Snakes, pitching to a lowly 5.23 ERA in 363 1/3 innings and 69 starts under that contract.
Things have taken a particularly pronounced downswing in 2023, however, as Bumgarner has been torched for 20 runs (19 earned) on 25 hits and 15 walks with just 10 strikeouts in 16 2/3 innings. The D-backs have lost three of Bumgarner's four starts this season, including a seven-run three-inning clunker against the Cardinals yesterday, wherein Bumgarner got into a verbal altercation with St. Louis catcher Willson Contreras after apparently taking objection to Contreras' reaction to a swing and reaction on a pitch he fouled straight back. The team's lone victory of the season with Bumgarner on the mound came when he was pulled after 4 2/3 innings, three runs and six walks.
Bumgarner's current 89.6 mph fastball average is down more than three miles per hour from its 92.9 peak. His 11.1% strikeout rate and 16.7% walk rate are both career-worsts by wide margins, and he's seen his ability to induce swinging strikes (just  6.3%) and chases off the plate (21.1%) evaporate in this season's four starts.
In seasons past, the Diamondbacks could perhaps sell themselves on occasional glimmers of hope and at least accept that if nothing else, Bumgarner was a durable innings eater who could somewhat narrowly keep his ERA south of 5.00. The Diamondbacks didn't enter 2021 or 2022 as hopeful contenders anyhow, after all, and Bumgarner gave them a bridge to some of their starting pitching prospects while those promising young arms continued to develop in the upper minors.
That's no longer the case in 2023, as MLBTR's Anthony Franco outlined earlier this week in a piece for MLBTR Front Office subscribers, arguing within that the D-backs needed to move on as soon as possible. The D-backs entered the '23 campaign with an emerging, exciting young core headlined by outfielder Corbin Carroll, and they have one of MLB's top farm systems to further bolster that group in the near future. Zac Gallen and Merrill Kelly are strong rotation arms, and with a talented collection of youth complementing them (e.g. Ryne Nelson, Drey Jameson and, sooner than later, Brandon Pfaadt), the starting pitching outlook is bright.
Arizona is out to an 11-8 start, and while the season is still quite young, expectations have shifted. Bumgarner simply hasn't been a competitive pitcher for them in any capacity this season, and his body of work in three seasons prior gives little reason to hope for a turnaround. With the division looking more vulnerable than it has in years and the D-backs potentially on the rise, it's just not feasible to continue on with what increasingly looks like a sunk cost.
Exactly how the rotation shakes out from this point forward remains to be seen. Piecoro tweets that 25-year-old left-hander Tommy Henry is expected to start in Bumgarner's place next time around, though one would imagine that Pfaadt — one of the sport's top pitching prospects — will get a look in the near future after opening the season in Triple-A. Veteran Zach Davies is also a factor, though he's currently out with a strained oblique and figures to be sidelined into next month.
What's clear is that Bumgarner's time with the D-backs is virtually over. Given the left-hander's woeful performance not only in 2023 but throughout his D-backs tenure as a whole, there's no chance another team will roll the dice on the remaining $34.3MM on his contract. Bumgarner is being paid $23MM in 2023 and is still owed a $14MM salary for the 2024 campaign.
The Diamondbacks could technically place him on outright waivers, but he has more than enough service time to reject an outright assignment while retaining his salary, and no team would claim the contract anyhow. As such, he'll likely be placed on release waivers in the coming days and, upon clearing, become a free agent who's eligible to sign with any other club. Any team that signs Bumgarner would only need to pay him the prorated league minimum for any time spent on the MLB roster. That sum would be subtracted from what the D-backs owe the lefty, but Arizona is effectively committing to eating close to $34MM in dead money by parting ways with Bumgarner at this juncture of his contract.