The most notable early April transactions tend to be extensions. Those talks often commence during Spring Training and can sometimes linger into the early portion of the regular season. One notable example occurred on this date four years ago, when the Rockies officially announced an extension with staff ace Germán Márquez.
That contract guaranteed the Venezuelan-born righty $43MM over five seasons. Márquez had between two and three years of service at the time. The deal bought out all four seasons of arbitration eligibility — he'd qualified for early arbitration as a Super Two player — and at least one free agent year. It also contained a club option for a sixth season, potentially pushing Colorado's window of control out by two years.
It remains the second-largest extension for an arbitration-eligible pitcher within that service window, trailing only the $50MM deal Blake Snell had signed with Tampa Bay the month prior. Márquez was coming off the best season of his career, throwing 196 innings of 3.77 ERA ball with a 28.2% strikeout rate to help the Rox to a playoff berth.
The results over the past few seasons have been mixed. Márquez's ERA backed up to 4.76 in 2019. His peripherals remained solid, although his strikeout rate dropped by almost four percentage points. Márquez rebounded with a 3.75 ERA over 13 starts during the shortened season, a strong mark for a pitcher who spends half his time at Coors Field. He earned his first All-Star nod in 2021, as he carried an excellent 3.36 ERA through that year's first half. Opposing hitters teed off towards the end of that season, though, tagging him for more than six earned runs per nine innings after the All-Star Break.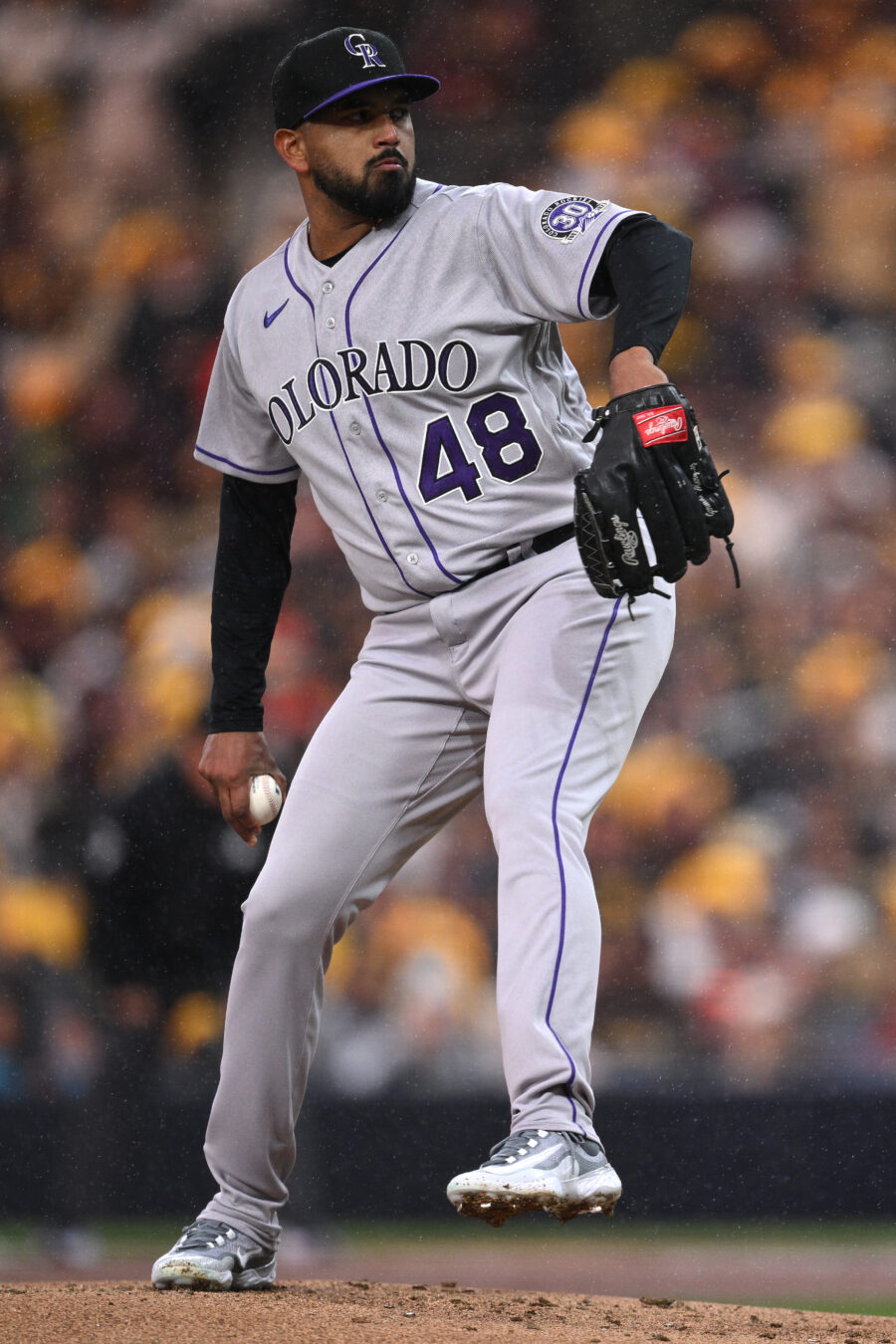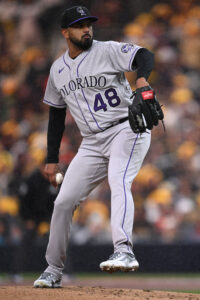 Those struggles lingered into the following season. Márquez's 2022 campaign was arguably the worst of his career. While he stayed healthy and soaked up 181 2/3 frames in 31 outings, his 4.95 ERA was his highest mark (excluding a six-outing debut in 2016). His 20% strikeout percentage was a hair below the league average. Márquez hasn't missed bats as frequently as he did back in 2018 even though his average fastball velocity has held steady in the 95-96 MPH range. His slider and curveball speeds have gone up a couple ticks over the years but have lost some depth, contributing to the dip in whiffs.
Including his first two starts this year, Márquez owns a cumulative 4.58 ERA in 106 starts since the beginning of the 2019 season. He's been durable and easily leads the team in innings, soaking up 628 2/3 frames over that stretch. Márquez has punched out 22% of opponents, kept his walks to a 7.1% rate and induced grounders at a 49.5% clip. That's slightly above-average production after accounting for his home park, with a 4.08 SIERA painting him as a capable #3 type starter. Yet while he flashed top-of-the-rotation numbers at times, his past year and a half have been below his early-career standards.
The Rockies have gotten solid value out the Márquez extension and it's a deal they'd likely sign again in hindsight. The organization has signed a few other arbitration-eligible players to extensions with mixed results. Ryan McMahon is signed through 2027, while the club locked up Kyle Freeland and Antonio Senzatela through 2026. The McMahon deal ($70MM over six years) looks like solid value. The club didn't get much from Senzatela or Freeland last year, the first seasons of their respective contracts. A three-year, $14.5MM deal for backstop Elias Díaz didn't go well in year one.
Colorado hasn't found any team success over the past four seasons. They've finished either fourth or fifth in the NL West every year, and they're generally expected to do the same in 2023. They're potentially facing an inflection point with Márquez, as this is the final guaranteed season of his deal. The Rox hold the aforementioned club option next year, which is valued at $16MM and comes with a $2.5MM buyout. That still looks like decent value considering his career body of work. Jameson Taillon and Taijuan Walker, for instance, each secured $17-18MM annually over four years as free agents last offseason. If Márquez repeats his 2022 numbers, however, it could be a more borderline call for the Colorado front office.
The Rox might also have to again grapple with trade questions this summer. Colorado has made clear they wouldn't listen on Márquez near the deadline in recent seasons. That could well again be the case considering the organization's longstanding opposition to a retool or complete teardown. As the extension gets closer to its conclusion, that decision could become tougher for general manager Bill Schmidt and his front office.
Image courtesy of USA Today Sports.