The Guardians have designated catcher Mike Zunino for assignment, per a team announcement. Cleveland also optioned reliever Cody Morris to Triple-A Columbus while selecting right-hander Touki Toussaint onto the MLB roster.
A June DFA is surely not what the Guardians envisioned for their Opening Day catcher. Cleveland signed the veteran backstop to a one-year, $6MM free agent deal in December. It was a buy-low flier on a glove-first veteran. Zunino's final season with the Rays had been ruined by thoracic outlet syndrome, but he was only a year removed from an All-Star appearance and a 20th-place finish in AL MVP voting.
The anticipated bounceback hasn't materialized. Zunino has contributed very little offensively, hitting .177/.271/.306 over 140 trips to the plate. A lofty strikeout total is par for the course with Zunino, but this year's 43.6% clip is high even by his standards. Including his .148/.195/.304 line in 36 games with the Rays before his '22 campaign was cut short by TOS surgery, Zunino is a .163/.236/.305 hitter over his last 263 plate appearances.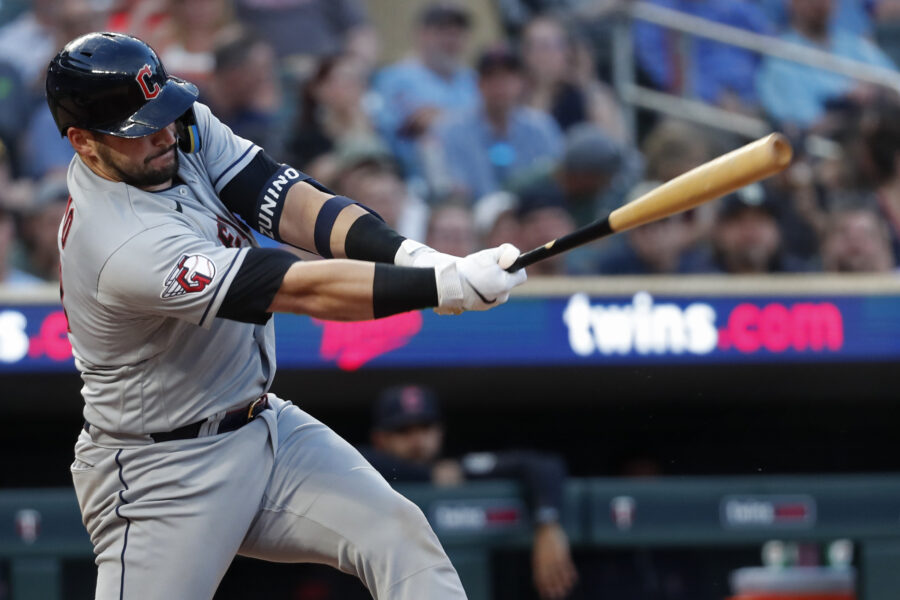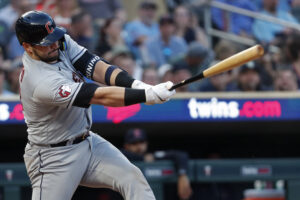 A former third overall draft choice, Zunino has had a mercurial career offensively. He's perennially near the top of the league in strikeout rate. At his best, however, he's shown the ability to compensate for the whiffs with plenty of walks and huge power. Zunino blasted 33 homers with a .559 slugging percentage in only 109 games for Tampa Bay two seasons back. He'd also topped 20 longballs on three separate occasions early in his career with the Mariners.
When he's not driving the ball out the yard, he's among the sport's worst offensive players. In just under 900 career games, he's hitting .199 with a .271 on-base percentage. The swing-and-miss has become particularly problematic this season. Of the 336 batters with 100+ trips to the plate, none has whiffed more often than Zunino, who's making contact on just 59% of his swings.
Offense isn't the whole story, of course, particularly behind the plate. The Guardians tolerated well below-average hitting from Austin Hedges for years on account of his defensive acumen. Zunino comes with a similarly strong reputation for managing a pitching staff, but his public defensive marks this year have been poor.
Zunino has been charged with an MLB-worst five passed balls on the season. He's been behind the dish for the fifth-most wild pitches. The pitching staff deserves some of the blame, but Statcast has estimated Zunino as allowing a league-high 10 more offerings than average to get behind him. He's gotten average marks for his pitch framing this year and has thrown out a below-average 16.7% of attempted basestealers.
The struggles on both sides of the ball led the Cleveland front office to go in another direction. The Guardians were running with three catchers on the MLB roster, so the duo of Cam Gallagher and David Fry could be in for an uptick in playing time. Gallagher hasn't hit in a backup role either, posting a .147/.177/.187 showing in 29 games. Bo Naylor has a strong .253/.393/.498 line through 60 games in Triple-A Columbus, and while the Guardians didn't immediately call him up, there's a strong argument for turning to the 23-year-old.
Whatever direction the Guards go behind the dish, they'll be moving on from Zunino within the next few days. They have a week to trade him or put him on waivers. With a little over $3MM in salary still to be paid out, it's likely he'll clear waivers and hit free agency. At that point, another team could sign him for the prorated portion of the $720K league minimum.
Toussaint joined the organization on a minor league deal over the offseason. The former top prospect has appeared in parts of five big league campaigns between the Braves and Angels. He's struggled to a 5.34 ERA over 170 1/3 MLB innings while working in a swing capacity.
He's been pitching almost exclusively out of the bullpen with Columbus. Toussaint has worked to a 4.06 ERA in 37 2/3 frames over 20 outings. He has fanned over 30% of opponents with a quality 45.7% ground-ball percentage. He's yet to solve longstanding control woes, though, as he's walking nearly 15% of batters faced.
Toussaint will start tonight's game in Arizona. Triston McKenzie had been slated to take the ball, but Zack Meisel of the Athletic tweets that he's been scratched after experiencing some elbow discomfort. Toussaint has been working in two to three inning stints with Columbus, so it's likely to be a bullpen day. He's out of minor league options, meaning his stay on the roster could be brief unless Cleveland is willing to give him a lasting bullpen spot.
Image courtesy of USA Today Sports.