The Guardians are going to promote pitching prospect Gavin Williams, reports Guardians Prospective on Twitter. The right-hander will start on Wednesday, making his major league debut. He's not yet on the 40-man roster, so a corresponding move or moves will be required.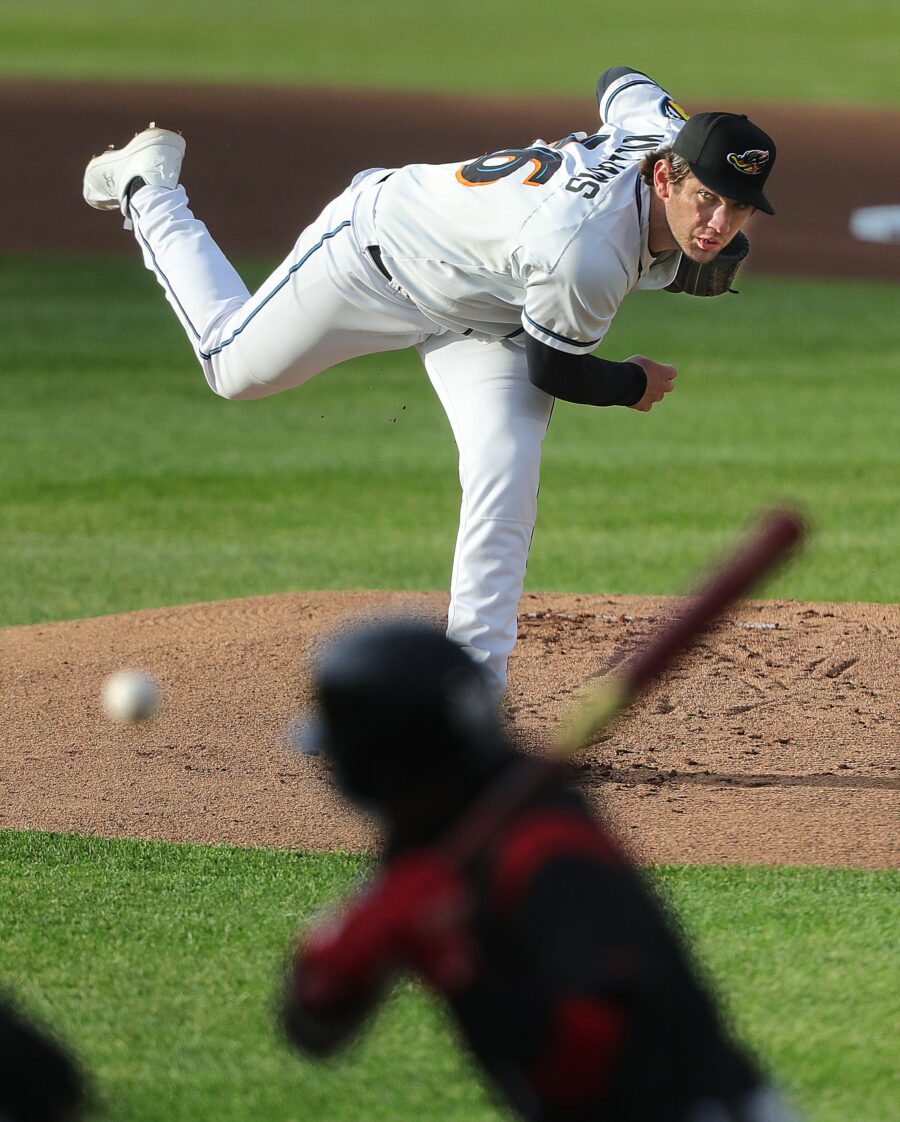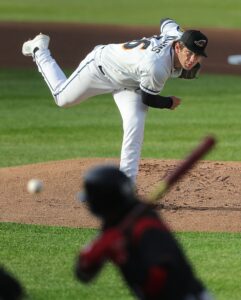 Williams, 23, was the club's first-round pick in 2021, getting selected 23rd overall. He didn't make his professional debut until the following season, but it was well worth the wait. He split last year between High-A and Double-A, tossing 115 innings over 25 starts with a 1.96 ERA. He struck out 33.1% of batters faced while walking 8.9%.
That strong showing, combined with his pre-draft work at East Carolina University, helped him shoot up prospect rankings this offseason. Coming into 2023, he was ranked the #20 prospect in the league at Baseball America, #81 at FanGraphs, #33 at ESPN and got the #42 slot from Keith Law of The Athletic. He also was ranked 42nd by MLB Pipeline, though he's since moved up to #16.
Here in 2023, he's done little slowing down. He began the year back at Double-A but posted an ERA of 0.63 in three starts and was quickly bumped up. Through nine outings at Triple-A, he has a 2.93 ERA in 46 innings, striking out 33.3% of batters faced. His 11.5% walk rate at that level is a bit high, but there's little denying the overall success. Reports on Williams tend to highlight his triple-digit fastball while also giving praise to his curveball and slider. He also has a changeup, though that is generally seen as his fourth-best offering.
The Guardians have turned to their young pitching prospects several times this year due to various factors. Zach Plesac struggled with a 7.59 ERA and got himself outrighted off the roster. Both of Peyton Battenfield and Cal Quantrill saw their ERA climb above 5.00 before they each landed on the injured list, where they currently remain. Aaron Civale is healthy now but has only been able to make five starts thus far due to a strained oblique. Triston McKenzie was shut down in March with a teres major strain and came back last week, though he's now on the IL again with an elbow sprain that involves his UCL and seems serious.
Amid all of that, the club has already called upon top 100 pitching prospects Tanner Bibee and Logan Allen to join the rotation alongside Civale and Shane Bieber. Bibee has a 4.05 ERA and Allen is at 3.95 through 10 starts for each. The club already had a reputation for seemingly finding excellent pitchers in the couch cushions but they continue to impress and will now be promoting their third rotation prospect of the year. That's despite another pitching prospect, Daniel Espino, undergoing season-ending shoulder surgery earlier this year.
The club has a record of just 33-38 but that's good enough for second place in the weak American League Central. With no teams in the division able to even stay above .500, the Guards are just two games back of the 36-37 Twins. Despite a tepid offense, perhaps their never-ending supply of young pitching can keep them in the mix the rest of the way.
As for the ever-present service time question with top prospects, Williams can only earn 103 days this year even if he stays up for the rest of the year. That won't allow him to get to a full year in 2023 and will leave him shy of achieving Super Two status by the end of 2025. Since he was a top 100 guy coming into the season, he could theoretically earn a full year of service time by finishing in the top two in Rookie of the Year voting. However, that will be very hard to do since he's already missed almost half the season.
Image courtesy of USA Today Sports.