Yesterday we introduced a new series here at MLBTR where we'll be running through the top returns teams have extracted when selling rental pieces at the summer trade deadline. It's not an all-time list, but rather looking at recent history — specifically the 2017-21 deadlines — in an effort to contextualize just what sort of returns fans might be able to expect for their own teams this summer when marketing impending free agents to other clubs. Yesterday's series intro included three honorable mentions as well as a handful of 2022 deadline swaps to keep an eye on in the coming years. (Broadly speaking, it's too soon to gauge just which '22 deals will yield the greatest dividends, hence their omission from the main list and highlighting in the Honorable Mentions portion.)
Kicking things off at No. 10 is a straight-up, one-for-one exchange between the Mets and Rays dating back to the 2017 deadline. On July 27, when this swap was formally announced, the Mets sat at 47-53 — six games below .500 and a hefty 14 games out of the race for the NL East title. The powerhouse NL West looked like a veritable lock to send three teams to the playoffs that year, with the Dodgers (71-31), D-backs (59-43) and Rockies (58-45) all holding commanding postseason odds. There were only two Wild Card spots at that point, leaving second- and third-place teams in other NL divisions with only one path to the playoffs. Given the Mets' 14-game deficit behind the Nationals, they were clear candidates to sell.
And sell they did. While they made one forward-looking move by acquiring closer AJ Ramos from the Marlins in what ultimately amounted to a salary dump, the Mets traded off a pair of notable veterans and promoted then-top prospect Amed Rosario for his MLB debut. Shortly to follow Rosario would be fellow top prospect Dominic Smith, whose path to the Majors was carved out when the Mets sent slugger Lucas Duda to the Rays in exchange for a near-MLB-ready bullpen arm: right-hander Drew Smith.
After a disappointing and injury-marred 2016 season, Duda was in the midst of a strong 2017 campaign. In very Duda-esque fashion, he'd shown some platoon concerns and hit for a low average while sporting impressive on-base and slugging totals. In 291 trips to the plate, he was sitting on a .246/.347/.532 batting line with 17 home runs, 21 doubles, a 25.1% strikeout rate and a 12.7% walk rate. The Rays ate the remaining $2.6MM or so on Duda's $7.25MM salary, perhaps hoping to lessen the cost of acquisition in the process.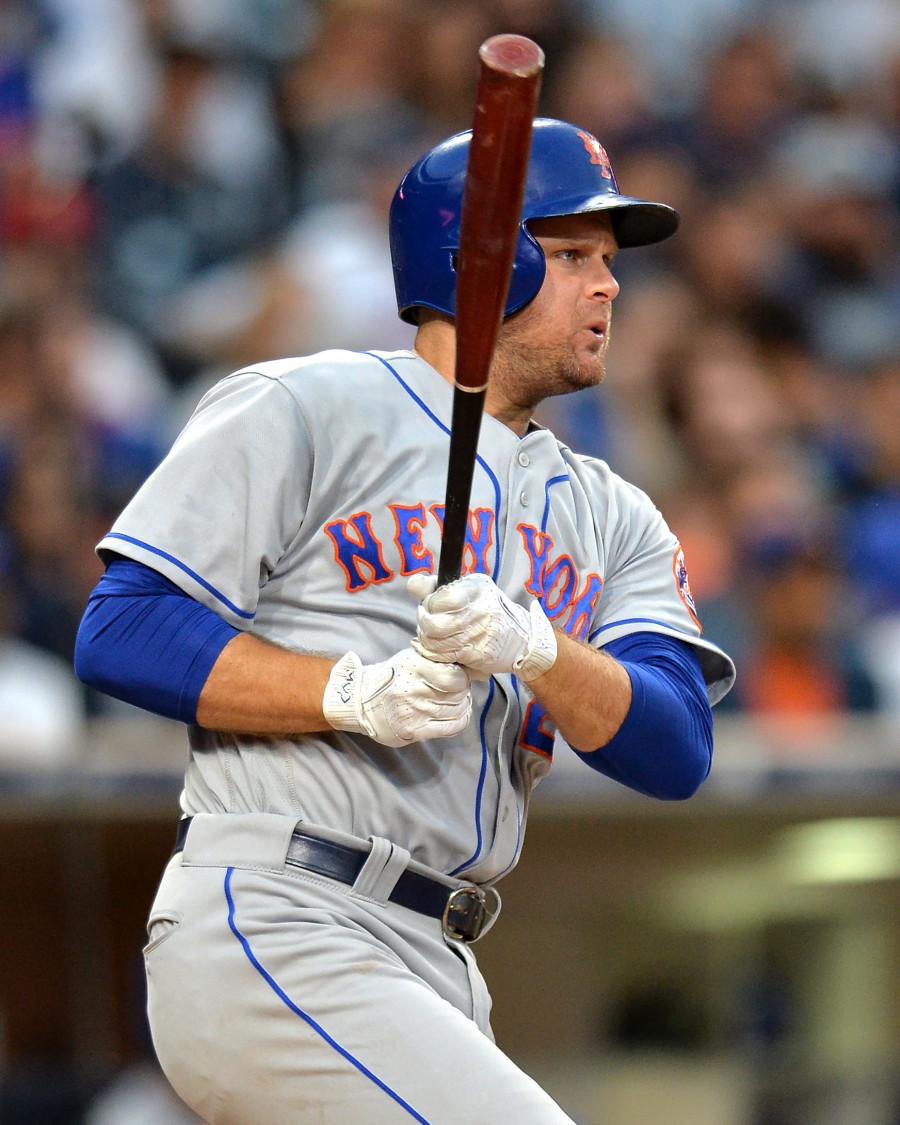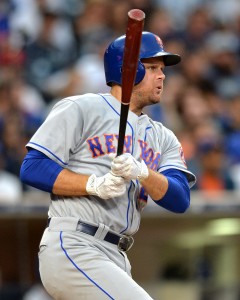 Things didn't pan out that way, however — for multiple reasons. First and foremost, the Rays simply didn't get the production they'd hoped out of Duda. At 31 years old, he seemed to still be in his prime, but the slugger mustered just a .175/.285/.444 slash down the stretch. Duda quite clearly still hit for power (13 homers, .269 ISO), but his strikeout rate soared to 31% with his new club.
Had he been a low-average slugger with plenty of pop and walks that slugged some key postseason homers, the Rays would probably have taken that outcome. But Tampa Bay played sub-.500 ball the rest of the way, finishing out the year at 80-82 and missing the playoffs entirely. Duda wouldn't have been a likely qualifying offer candidate even if the Rays had been able to make one, but the midseason trade rendered him ineligible for a QO, so the Rays simply let him walk for no compensation following the season. Duda signed with the Royals that offseason. His stint with the Rays lasted all of 200 plate appearances.
As far as the Mets' return goes, things have played out quite nicely. The hope at the time of the swap was surely that Smith would be a quick-to-the-Majors arm. He'd somewhat surprisingly been traded twice in a span of three months, first going from the Tigers — who'd selected him in the third round of the 2015 draft — to the Rays in exchange for Mikie Mahtook. The trade to the Mets came after Smith had climbed to Triple-A in the Rays' system.
At the time of the deal, Smith was sporting a 1.60 ERA with a 40-to-9 K/BB ratio in 45 innings split between the High-A, Double-A and Triple-A affiliates between his two prior organizations. Baseball America ranked him 24th among Tigers farmhands entering that season, praising a fastball that could reach 97 mph and an impressive 12-to-6 curveball. With his strong start in '17, he'd clearly bolstered his stock over the course of the season.
Just as the Mets hoped, Smith was in the Majors by 2018. He debuted in late June, less than a year after being acquired, on the heels of a sub-3.00 ERA in Triple-A, and went on to pitch 28 innings of 3.54 ERA ball out of the bullpen. Smith's rookie season didn't feature much swing-and-miss, but he walked just five percent of his opponents, kept the ball in the yard and sat at 96.3 mph with his heater. It was a promising start — at least, until injury struck.
One of the knocks on Smith as a prospect had been some injury concern, and he indeed fell to one of the most common and severe injuries that plague all professional pitchers: a torn ulnar collateral ligament in his pitching elbow. Smith missed the entire 2019 season after undergoing Tommy John surgery and was limited to just seven innings in the shortened 2020 season. His efforts to quickly establish himself as a long-term piece in the Mets' bullpen were delayed — but ultimately not derailed.
Smith returned in 2021 with a slightly diminished fastball (95.3 mph average) but far more bat-missing abilities. He pitched 41 1/3 innings of 2.40 ERA ball in his first season back from Tommy John surgery, striking out 24.8% of his opponents — a major increase from his rookie season's mark of 15%. His swinging-strike rate jumped from 9.4% in 2018 to a hearty 13.3% in 2021. Smith's command wasn't as sharp (9.7%), but that's hardly uncommon for a pitcher returning from major elbow surgery and a year-long layoff.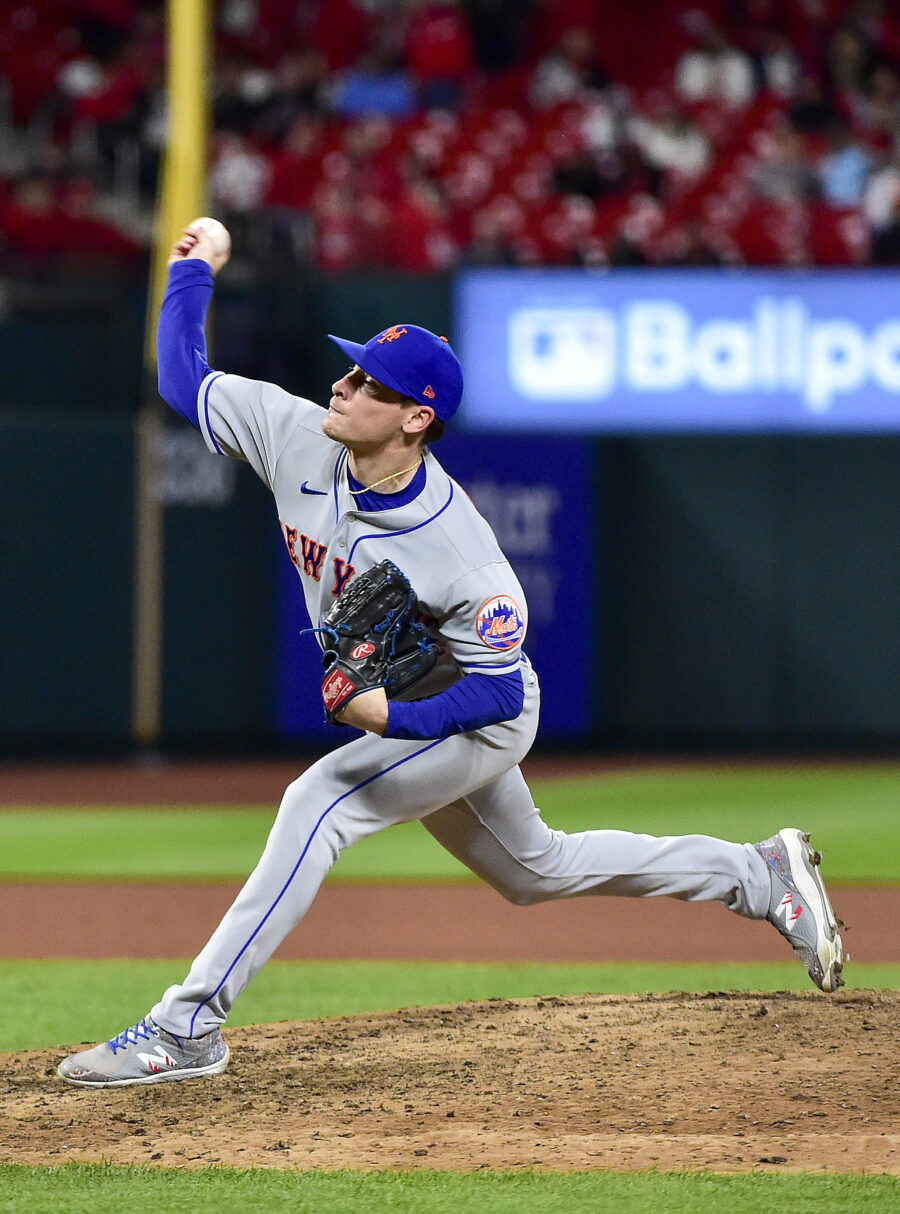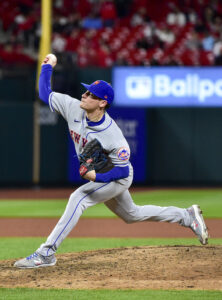 Little has changed in the two years since. Smith remains a fixture in the Mets' stable of high-leverage options. He's already picked up seven holds and two saves in 2023, and dating back to Opening Day 2021, he's pitched 108 innings with an even 3.00 ERA, a 27% strikeout rate and a 9.3% walk rate. This year's two saves are the first two of his career, and he's now picked up 21 holds dating back to Opening Day 2022 (after spending much of '21 in middle relief).
Smith isn't a superstar by any stretch of the imagination, and he lost nearly two full seasons due to that Tommy John procedure. But he's a consistent, steady presence in the Mets' bullpen and is now up to 143 innings in his career, during which time he's recorded a tidy 3.27 ERA. The Mets are using him in high-leverage spots more often, in part due to closer Edwin Diaz's knee injury, but regardless of the reason for it, Smith is answering the call nicely.
Smith is already in his second-to-last season of club control, but as it stands, the Mets look as though they'll end up with about four and a half seasons worth of a quality middle relief/setup arm. Setting aside the 6.43 ERA he yielded in just seven innings during the shortened 2020 season in the immediate aftermath of his Tommy John procedure, Smith has posted a 3.54 ERA or better in all four of his years as a member of the Mets' bullpen. He's come largely as advertised, though he's dropped that aforementioned curveball in favor of a slider as his favored secondary offering. Since being acquired, Smith ranks fifth among Mets relievers in total innings, fifth in RA9-WAR and eighth in ERA.
Getting several years of a quality reliever in exchange for two months of a defensively limited slugger with platoon issues isn't the type of heist that fans will be talking about for generations to come, but it's the sort of underappreciated move that has compounding value. Every year that the Mets entrust Smith with a spot in the bullpen is a year they don't have to go out and pay free-agent prices to sign someone to do the same job. Free-agent middle relievers and setup men can range from $4-10MM in terms of average annual value, and the results are scattershot at best. And, if a veteran struggles after signing the type of two-year deal in the $12-18MM price range that's common for free-agent relievers, said team may well have to further dip into the farm to solidify the bullpen come deadline season. Then-Mets GM Sandy Alderson and his staff have to be quite pleased with how things have played out, as does the current Billy Eppler-led baseball operations staff.