A little over six weeks from the trade deadline, contending clubs are beginning to identify target areas for midseason upgrades. Pitching is always in demand in the middle of the summer. D-Backs' GM Mike Hazen has already gone on record about his desire to upgrade the staff; virtually every playoff contender surely feels they could use another arm or two.
On the rotation front, few candidates stand out more than Cubs' righty Marcus Stroman. The sinkerballer has a $21MM player option for next season. Given his current trajectory, re-testing free agency seems the likeliest course of action. Stroman is pitching well enough he's on pace to handily top a one-year, $21MM contract as a free agent. He's angled publicly for an extension that'd take the opt-out off the table, though recent comments from the player cast doubt on that possibility.
Over the weekend, Stroman tweeted the Cubs currently "(weren't) interested in exploring" an extension despite multiple attempts from his camp at Roc Nation Sports to initiate talks. He followed up in a chat with Patrick Mooney of the Athletic, saying "there's been nothing from (the Cubs') side. No offers, no talks, really, at all." While there were reports that preliminary conversations had taken place during Spring Training, those evidently haven't progressed. Stroman made clear the lack of negotiations haven't resulted in any animosity towards the organization and stated he's still hopeful talks will get off the ground.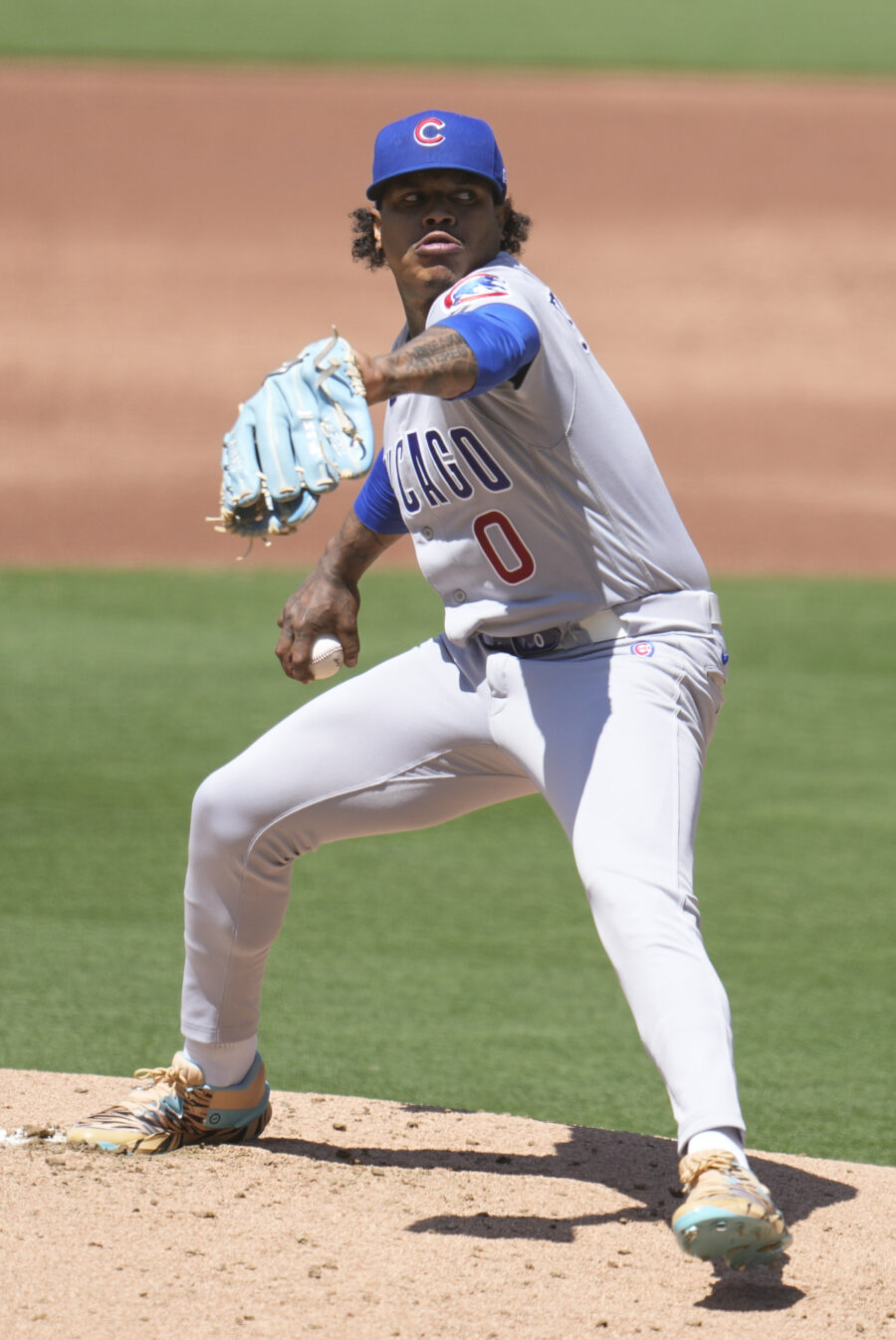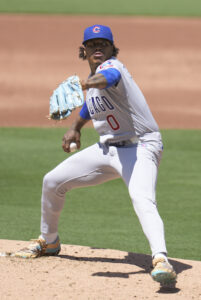 "Yeah, I have no problem with them. There's no problem. It's just, like I said, there's been no offer. There's been no extension talks," he told Mooney. "My agent and I have been very open, pretty much multiple times a month, saying, 'Hey, let's sit down. Let's talk. Let's get something done.' There's been nothing from their point (of view). … Yeah, I would truly love to stay a Cub. You never know how it's going to play out. I'm also very aware of that, too. That tweet wasn't like a shot."
The situation has some parallels with last summer's Willson Contreras saga. Contreras had angled publicly for an extension for months but the Cubs never seemed keen on getting a long-term deal done. Chicago wound up holding onto the catcher beyond the trade deadline but allowed him to depart in free agency, recouping a compensatory draft choice once Contreras declined a qualifying offer.
Of course, the team isn't obligated to pursue an extension simply because the player is seeking one. Chicago wasn't alone in having questions about Contreras' defense. There'd similarly be risk in a long-term investment for a pitcher who recently turned 32. One can make a reasonable case for the Cubs preferring to go in different directions in both instances.
Yet the lack of extension talks raises real questions about whether Stroman will be donning a Cub uniform in August. Few viable rotation trade candidates are having as productive a season. Over 14 starts, Stroman has pitched to a 2.42 ERA across 85 2/3 innings. His 21.7% strikeout rate is narrowly a career high and almost exactly league average for a starting pitcher. Average swing-and-miss is more than enough for Stroman, who's one of the sport's premier ground-ball specialists at his best.
This season, the 5'7″ hurler has kept the ball on the ground 61% of the time opponents have put it in play. That's back in line with the peak numbers he posted as an upper mid-rotation arm for the Blue Jays. Stroman's grounder rate had dipped to a "merely" very good 50-54% range between 2019-22. It has been elite again this year, tops among the 102 starting pitchers who've tallied at least 50 innings.
Stroman's arsenal isn't much different than it was in prior seasons. He's averaging a career-low 91.3 MPH on his sinker, while the velocity on his breaking ball and cutter aren't much changed. He's more consistently locating at the bottom of or below the strike zone than he had over the past few seasons, however. Hitters are having a tough time elevating the ball, diminishing the amount of damage they can do. No starter has allowed a lower slugging percentage than Stroman's .277 mark.
Even in the absence of eye-popping whiff rates, Stroman would be an upgrade for any contender seeking starting pitching help. He's at least better than any team's back-of-the-rotation options and would be a strong candidate for a postseason start elsewhere.
A playoff appearance looks unlikely to come with the Cubs this year. Chicago enters play Monday carrying a 28-37 record. The dismal NL Central picture leaves them within shouting distance — they're six and a half games behind the first-place Pirates — but they've dropped 24 of 38 since the start of May. They haven't looked much better than last year's 74-88 club. Projections from FanGraphs, Baseball Reference and Baseball Prospectus place their playoff chances between 8% and 14%. The season isn't over, but the Cubs are longshot contenders as things stand.
The Chicago front office isn't going to pull the plug yet. President of baseball operations Jed Hoyer said last week the team was still uncertain about its deadline direction, no surprise with a month and a half of intervening games to potentially crystalize their position (link via Maddie Lee of the Chicago Sun-Times). Selling looks likelier than buying barring a surge from the team in the next few months.
If the Cubs are reluctant to engage in extension discussions with Stroman, there's little reason not to put him on the trade market if they fall out of contention. Whether the Cubs made the right call in holding onto Contreras last summer is debatable, but they at least weren't left empty-handed when he departed. The QO ensured they'd receive a compensatory pick, which landed 68th overall in the upcoming amateur draft.
That fallback isn't available in Stroman's case. The collective bargaining agreement prohibits players from receiving multiple qualifying offers in their careers. Stroman received and accepted the QO from the Mets over the 2020-21 offseason. That prevents the Cubs from making one. If Stroman tests free agency and signs elsewhere, Chicago wouldn't get any compensation.
The player option complicates his trade status somewhat. Teams considering a Stroman deal would have to anticipate him declining and going to the open market. He's not a true rental, though, as the option looms as a potential downside for clubs in the event his production collapses or he gets injured down the stretch. That'll diminish the return the Cubs could've expected were Stroman simply in the final year of his contract. Still, there should be plenty of interest from contenders given his current form and a potentially lackluster trade market.
There aren't many slam-dunk rotation trade candidates. The likes of Lucas Giolito, Jordan Montgomery and Jack Flaherty could wind up being available. Perhaps things eventually become dire enough for the Phillies or Padres to entertain moving Aaron Nola or Blake Snell, respectively. Eduardo Rodriguez has a tougher version of the Stroman option issue; the Detroit southpaw is guaranteed three years and $49MM beyond this season but can opt out at the end of the year. Corbin Burnes, Dylan Cease and Shane Bieber are all controllable beyond 2023.
Stroman may wind up being one of the summer's biggest names to watch. Unless the Cubs change course — either by playing well enough to get back into the postseason mix or showing a genuine interest in an extension — he figures to find his name in plenty of rumors during deadline season.
What does the MLBTR readership anticipate happening? Will Stroman still be a Cub two months from now?
(poll link for app users)
Image courtesy of USA Today Sports.