3:15pm: The Rangers have now announced the moves, recalling both White and Bradford. In corresponding moves, left-hander Cole Ragans and right-hander Yerry Rodríguez were optioned to Round Rock.
12:55pm: The Rangers are promoting pitching prospect prospect Owen White, according to Ken Rosenthal and Sam Blum of The Athletic. White is already on the 40-man roster but will need a corresponding move to get onto the active roster.
White, 23, is generally considered to be one of the top 100 prospects in the league. Baseball America currently has him at #83, MLB Pipeline at #47 and FanGraphs at #30, while preseason rankings had him at #87 at ESPN and he was in the #70 spot on the listing from Keith Law of The Athletic.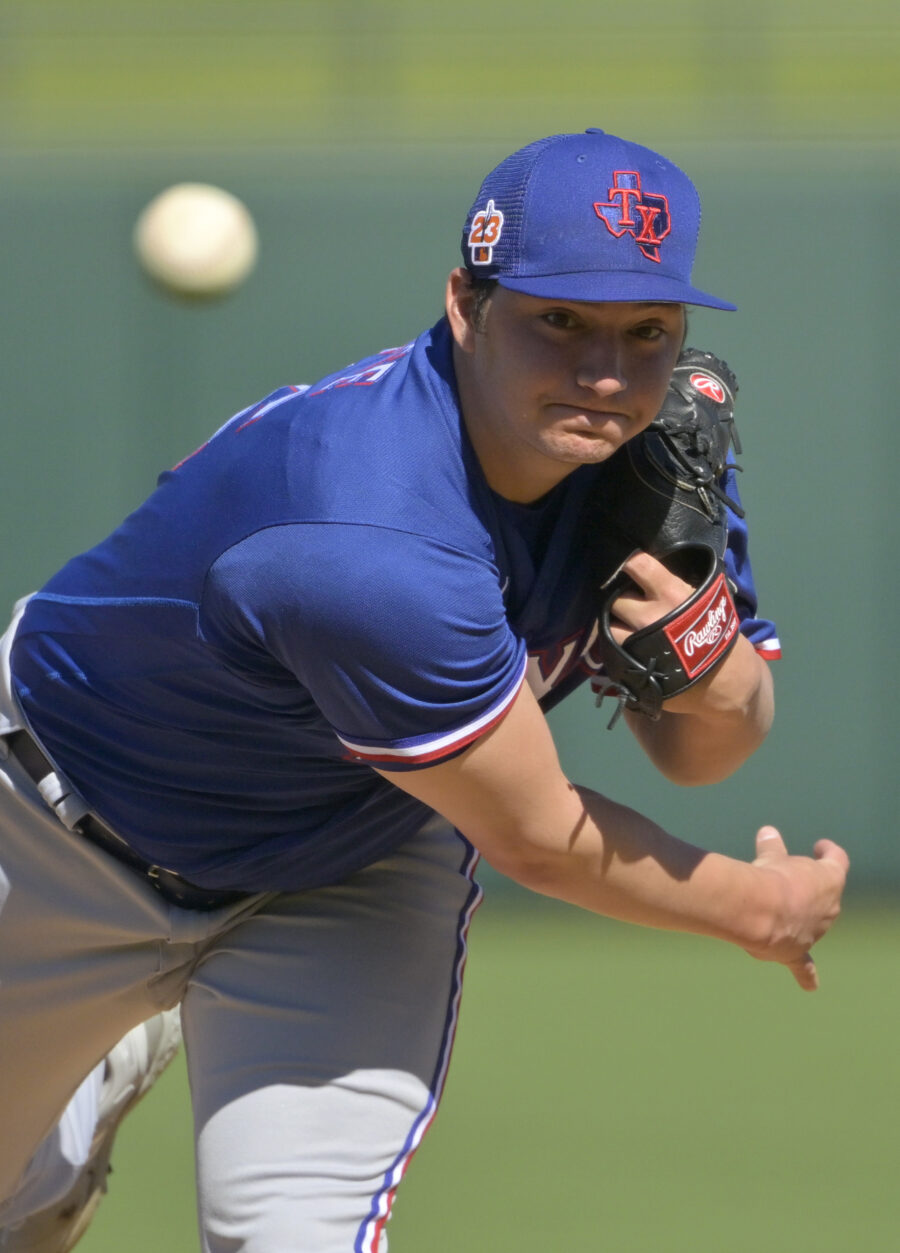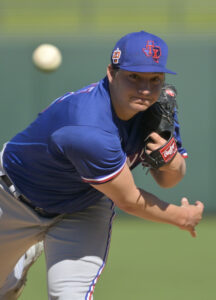 Selected in the second round of the 2018 draft, his professional debut was delayed by Tommy John surgery in early 2019 and then the pandemic canceling the minor leagues in 2020. In 2021, he suffered a broken hand but was able to throw 35 1/3 innings between the Complex League and Single-A ball, posting a 3.06 ERA before adding another 28 1/3 frames in the Arizona Fall League. Last year was split between High-A and Double-A, with White able to post a combined 3.59 ERA over 80 1/3 innings between those two levels. He struck out 31.7% of opponents while walking just 7%.
He has a four-pitch mix that features a mid-90s fastball that can get up to 98 mph, along with a slider, curveball and changeup. Beyond the stuff, White is often praised for his ability to control and command that arsenal. He was added to the club's 40-man roster in November to protect him from being selected in the Rule 5 draft.
The Rangers are now skipping White over Triple-A, though it doesn't seem it's a situation where he has forced their hand with a dominant performance. Here in 2023, he's been back at Double-A, having tossed 53 1/3 innings over 11 starts. He has a 3.54 ERA, though with diminished peripherals thus far including a 21.1% strikeout rate, 10.3% walk rate and 46.1% ground ball rate.
The promotion seems to have been spurred by some challenges the club is facing in patching a rotation together in the short term. Jacob deGrom is out for the rest of the season due to elbow surgery, leaving them with Jon Gray, Martín Pérez, Nathan Eovaldi, Andrew Heaney and Dane Dunning. Gray was supposed to start today's game but was scratched with a blister issue. With pitchers like Jake Odorizzi and Glenn Otto out with their own injuries, the Rangers will recall Cody Bradford to start tonight's contest. Bradford has already made a couple of spot starts this year but just tossed 99 pitches over eight innings in a Triple-A game on Friday. He'll be taking the ball on just three days rest tonight and will likely have some restrictions because of it.
With the club having used five relievers in last night's 12-inning game against the Angels, it's not the best time to be sending out a starter with a short leash. White last pitched on Wednesday and could perhaps take on a bulk role behind Bradford, if necessary.
The club's plans going forward will likely depend on how today goes and how Gray's blister reacts in the coming days. If he heals up quickly, perhaps Bradford or White or both will end up back in the minors in short order, though that will remain to be seen. Either way, it seems there's a chance that Rangers' fans and baseball fans in general will have a chance to see one of the best pitching prospects in the league take on major league hitters tonight.
Even if White were to somehow end up staying in the big leagues for the rest of the year, he would come up short of a full year of service time. The latest collective bargaining agreement gives him the ability to earn a full year anyway since he was on at least two of the top 100 lists at BA, ESPN and MLB Pipeline, but he would have to finish in the top two of Rookie of the Year voting. With the season already nearing the midway point, he would have a tough hill to climb, having to chase guys like Hunter Brown or Josh Jung who already have a headstart on tallying stats for the year.
Image courtesy USA Today Sports.