The Braves announced they've signed catcher Travis d'Arnaud to a one-year, $8MM deal covering the 2024 season. The contract also contains an $8MM club option for the '25 season with no buyout. d'Arnaud is represented by Wasserman.
Atlanta controlled d'Arnaud on an $8MM team option for 2024. They'll preemptively trigger that provision. In exchange, the veteran backstop gives the team a matching option for the following year. It's familiar territory for an Atlanta organization that has been very aggressive about signing players to extensions.
It is also a comfortable spot for d'Arnaud himself. He's now signed a trio of contracts with the Braves over the past half-decade. He first agreed on a two-year, $16MM deal in free agency over the 2019-20 offseason. Midway through the '21 season, he re-upped on a matching $16MM contract that contained the '24 option. He's now locked in for a fifth campaign at Truist Park.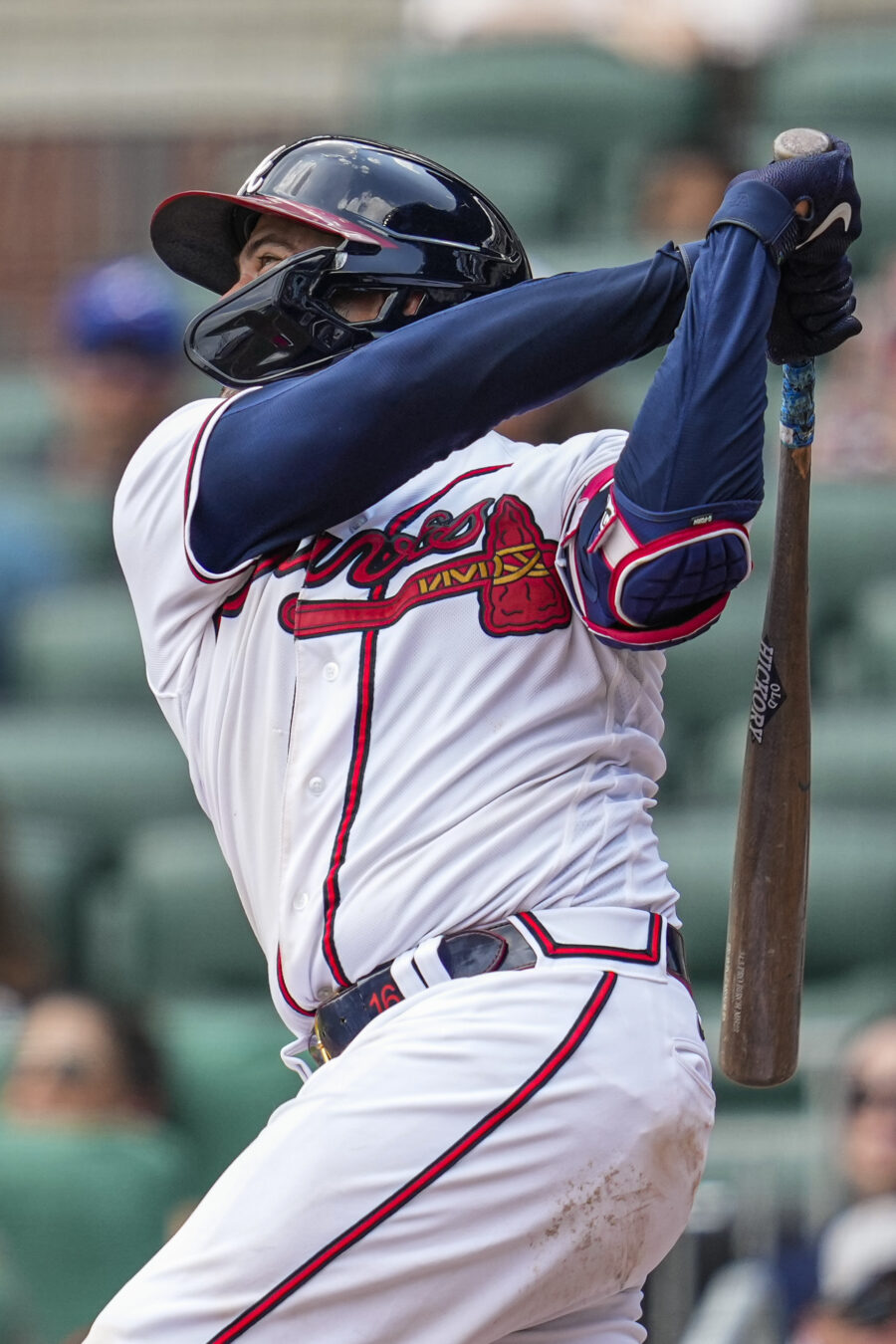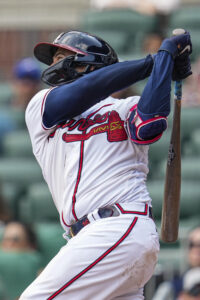 Now 34, d'Arnaud has been an effective backstop throughout his time in the organization. He hit .266/.324/.462 over his first three seasons as a Brave. Catching wasn't a need last winter, but the Atlanta front office seized on the opportunity to add a star catcher on the trade market. Atlanta acquired and promptly extended Sean Murphy, pushing d'Arnaud into a reserve role.
While he's overqualified for a #2 catching position, the former All-Star has taken his new role in stride. d'Arnaud carries a .265/.338/.478 line with eight home runs through 151 trips to the plate on the season. He's walking at a personal-high 9.3% clip and has maintained his previous contact and power production on a rate basis. d'Arnaud has gotten 27 starts behind the plate compared to Murphy's 60 nods.
Despite the diminished role, he's clearly happy in Atlanta. He'll reprise his role as Murphy's backup for at least one more season and potentially an additional year beyond that. d'Arnaud will soon surpass the 10-year MLB service threshold. The '24 campaign will be his fifth in Atlanta. If the Braves keep him around for 2025, he'd have automatic no-trade rights that season as a 10-and-5 player (10 years of service, the past five of which have come for the same team) under the collective bargaining agreement.
That's a possible longer-term consideration. For now, the move solidifies the catching position with a high-quality backup for a second year. Atlanta's 2024 payroll commitments now sit around $138MM, as estimated by Roster Resource. Their projected luxury tax number is a bit under $159MM. The Braves opened this season with a franchise-record payroll estimated by Cot's Baseball Contracts around $203MM.
With d'Arnaud officially off the board, the upcoming free agent catching class takes another hit. Unlike last year, where Willson Contreras was a clear candidate for a long-term deal, next winter's group mostly consists of veteran depth types. Tom Murphy, Yasmani Grandal, Austin Hedges and Víctor Caratini are among the top names available. The Cubs hold a $6MM club option on Yan Gomes as well.
Image courtesy of USA Today Sports.