Earlier in the week, I took a look at how the Cubs had scored big in minor league free agency and are now left with the quandary of what to do with Mark Leiter Jr. — a breakout reliever at age 32 with three years of remaining club control beyond the current season. They could sell high or hold onto him in hopes that the breakout is both legitimate and sustainable into his mid-30s. Across town, the White Sox had similarly good fortune in minor league free agency, but there's no question of how they'll proceed in the coming weeks.
At some point between now and Aug. 1, it's extraordinarily likely Keynan Middleton will be traded.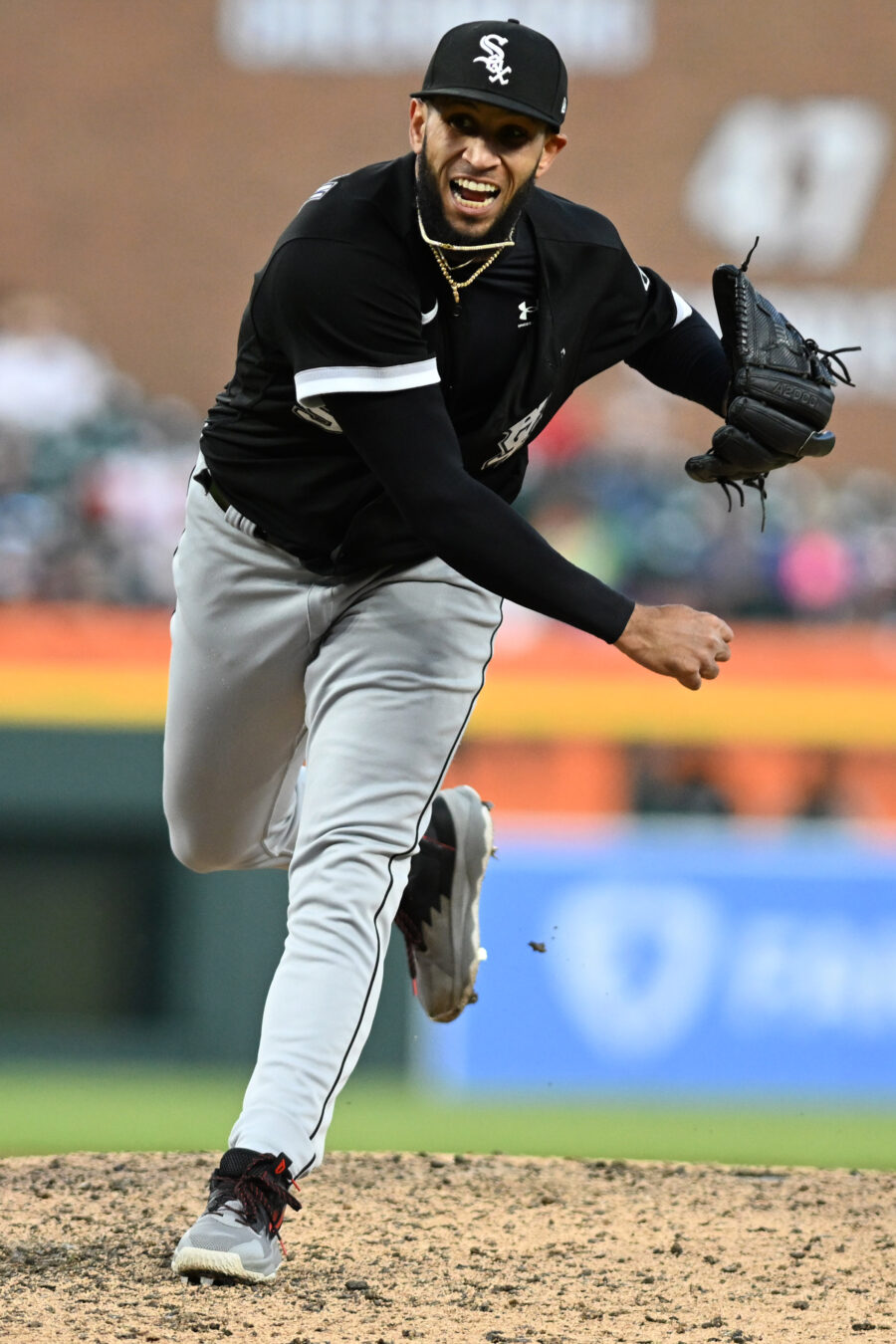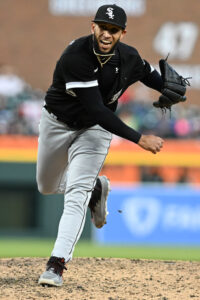 Angels fans are surely familiar with the 29-year-old Middleton, who looked like a bullpen mainstay in Anaheim earlier in his career before injuries — most notably Tommy John surgery — derailed his trajectory. Fans of other clubs, however, may have never had Middleton on their radars and might be surprised to learn that he's in his final season of club control and will be a free agent this winter. Middleton collected five years of service time prior to the 2023 season — much of it coming on the Major League injured list — despite entering the current season with just 143 2/3 big leagues innings under his belt. As such, he's a pure rental on a fourth-place White Sox team whose GM has been candid about the team's chances and the possibility of selling at the deadline.
At the time of his signing, Middleton didn't command much attention. It was a minor league deal for a reliever issued by a club that had several high-priced veterans in the bullpen (Liam Hendriks, Kendall Graveman, Joe Kelly, Aaron Bummer, Jake Diekman). Middleton hadn't had big league success since his initial run with the Angels in 2017-19 and looked like a pure depth move. Even when the Sox selected him to the 40-man roster in mid-April, at a time when both Hendriks and Kelly were on the injured list, it seemed like he could just be a short-term stopgap until the Sox got healthier. And perhaps that was indeed the initial plan, but Middleton has become an indispensable member of the bullpen and emerged as a legitimate trade chip.
It's only 32 innings of work so far, but the right-hander owns a tidy 3.09 ERA on the season. That's a solid number on its own, but the underlying numbers are even more encouraging. Middleton averaged 94.8 mph with his heater in a short look with the D-backs last year but is back up to 96 mph in 2023 — much healthier and much closer to the 96.8 mph he averaged with the Angels prior to surgery.
There's far more to like about Middleton than a simple resurgence in velocity. He's fanned a hefty 31.1% of his opponents, issued walks at a slightly better-than-average 8.3% clip and racked up grounders at a huge 56.4% rate. Even more impressive are his 17.8% swinging-strike rate and 38.4% opponents' chase rate on pitches off the plate — top-of-the-scale numbers that rank sixth and 14th, respectively, among the 338 pitchers who've tossed at least 30 innings during the 2023 season. This has been the best stretch of Middleton's career, and while the sample is small, he's arguably been one of the sport's best relievers in 2023.
The one knock is his 1.41 HR/9 mark, but that's driven in part by a cozy home ballpark and a 26.3% homer-to-flyball rate that's bound to regress; in the past decade there have only been 38 instances (out of a possible 4550) where a pitcher with at least 30 innings pitched has run a homer-to-flyball rate that high. Homer-to-flyball rate tends to stabilize in the 12-13% range for most pitchers over a large enough sample. Since 2013, the league-average homer-to-flyball rate for pitchers has fallen between 9.5% (a clear outlier season in 2014) and 15.7% (during the juiced ball season of 2019).
Skeptics might point out that Middleton has struggled over the past month, and it's a valid concern. He's been tagged for nine earned runs in his past 10 2/3 innings, due largely to yielding four of the five homers he's surrendered on the season. It's also worth pointing out, however, that the rest of Middleton's profile during that time remains largely unchanged. He's fanned 27.7% of his opponents, walked 8.5% of them and compiled a 55.2% ground-ball rate. Opponents are also averaging just 86.2 mph off the bat against him during that slump; he's still rarely giving up hard contact — it's just that a disproportionate amount of the hard contact he has yielded has resulted in a round-tripper. (For what it's worth, four of the five homers he's allowed this year have come in his hitter-friendly home park, too.)
There's some degree of volatility with all relief pitching, however, and this season Middleton has done pretty much everything modern front offices love to see at a better-than-average (often elite) rate. He throws hard, misses bats at elite levels, limits walks at an average clip and ranks in the 94th percentile of pitchers (min. 30 innings) in ground-ball rate. It's a recipe for success that checks a lot of boxes. Add in that he originally signed on a low-cost minor league deal and would be affordable for even teams with luxury tax concerns, and Middleton only sounds more appealing.
Of  course, given the limited track record coming into the season and the fact that he's a pure rental, Middleton isn't going to fetch any club a true top-tier prospect on his own. But we regularly see teams pay relatively steep prices for relievers at the deadline, even for rental arms. The demand for Middleton should be strong, and on his own he should still be able to net the Sox a solid prospect or perhaps a younger player with some club control but no real spot on his current team's roster.
There are multiple paths for the White Sox to explore as they mull their options with Middleton, but nearly all roads seem like they'll lead to a trade of some sort. And while Middleton might first seem underwhelming to the fanbase that acquires him, he could wind up being one of the most impactful arms moved at this year's deadline if he can sustain this level of pitching in the season's final two and a half months.