The Padres announced Friday that veteran left-hander Cole Hamels, who'd signed a minor league deal in hopes of working his way back to the Majors in San Diego, has ended that comeback bid and retired.
Hamels, 39, was drafted by the Phillies with the No. 17 overall pick out of San Diego's Rancho Bernardo High School back in 2002. By the time he'd wrapped up his first professional season — with 101 innings of 1.34 ERA ball — he'd vaulted up prospect rankings, checking in as the game's No. 17 farmhand on Baseball America's top-100.
While many first-round picks and top prospects fail to live up to those billings, Hamels shattered expectations and went on to become one of the generation's finest pitchers. Despite being drafted out of high school, he reached the Majors less than three years after his selection, debuting with five shutout innings against the Reds in May 2006. Hamels posted a modest 4.08 ERA in 132 1/3 innings as a rookie but broke out with an All-Star season that saw him finish sixth in NL Cy Young voting the following year.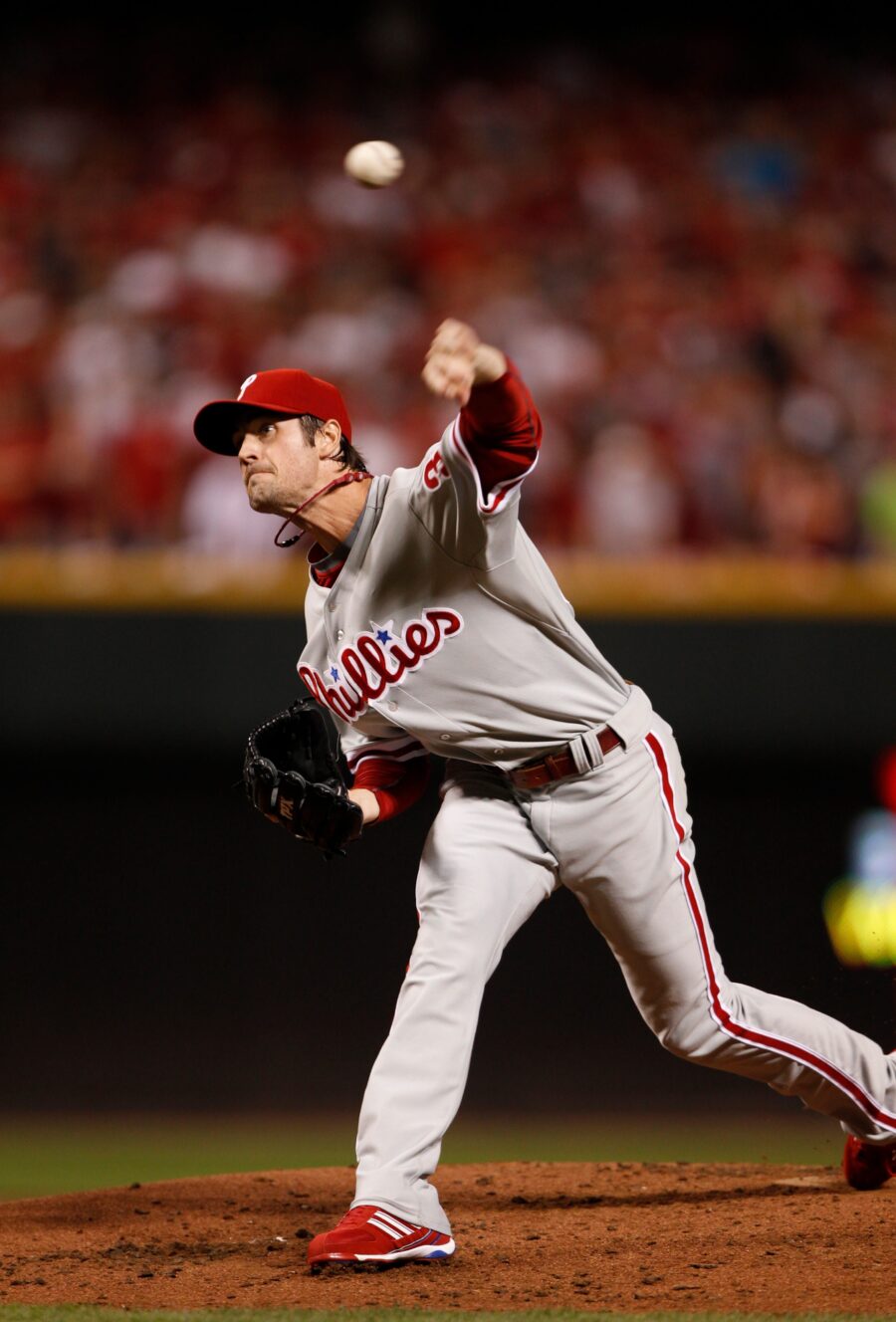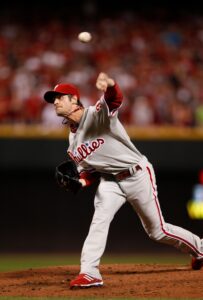 From 2006-15, Hamels starred for the Phillies. He and teammates Chase Utley, Ryan Howard and Jimmy Rollins became synonymous with the Phillies organization during their halcyon days, serving as the foundation that ultimately brought a World Series title to the city in 2008. Hamels was sensational that season, firing 227 1/3 innings of 3.09 ERA ball, but he saved his best work for the postseason. On the game's biggest stage, Hamels pitched 35 innings with a 1.80 ERA, compiling a 4-0 record and taking home MVP honors in both the National League Championship Series and in the World Series.
Hamels helped the Phils back to the postseason in each of the following three years. They repeated as NL champs in 2009 before dropping the World Series to the Yankees. Hamels had a relative down season in '09 but rebounded to fire 208 2/3 frames of 3.06 ERA ball the next year. He secured his second All-Star nod and a fifth-place Cy Young finish with a 2.79 ERA over 216 frames in 2011.
The Phillies' run of team success came to a close after that season. Philadelphia wouldn't make the playoffs again until last year's club took home another pennant. The down stretch of Philadelphia baseball was no fault of Hamels. He reached 30 starts each season from 2012-14 and posted an ERA below 3.60 in every year. Hamels secured another All-Star nod in 2012 and down-ballot Cy Young votes in two of those three years.
Midway through the 2012 campaign, the Phils signed him to a $144MM contract extension. While Hamels more than lived up to that investment, the team's descent into a rebuild eventually led them to put him on the trade market. At the 2015 deadline, Philadelphia sent Hamels to Texas for a prospect package including Jorge Alfaro, Nick Williams and Jerad Eickhoff.
The young talent never really panned out for the Phils, but Hamels kept producing in Texas. He'd throw 546 2/3 frames of 3.30 ERA ball as a Ranger, securing a fourth All-Star nod in 2016 and helping Texas to a pair of playoff berths. At the 2018 deadline, a then-rebuilding Texas club shipped him to the Cubs. Hamels provided Chicago with 12 starts of 2.36 ERA ball for the stretch run. The Cubs brought him back on a $20MM club option; he'd pitch to a 3.81 ERA over 27 starts the following season.
Hamels signed with the Braves over the 2019-20 offseason. Shoulder injuries limited him to one 3 1/3 inning appearance during the shortened schedule — which would unfortunately prove his final MLB outing. Shoulder injuries have derailed subsequent comeback attempts with the Dodgers and San Diego over the last three years.
While injuries robbed Hamels of his final couple seasons, he was one of the sport's most durable and effective pitchers for well over a decade. The southpaw had 10 years in which he reached at least 190 innings, including eight seasons of 200+ frames. Only Justin Verlander logged a higher workload between 2006-19. Hamels posted a sub-4.00 ERA in 11 of his 14 seasons (excluding his one-start 2020), a remarkable stretch of consistency.
All told, Hamels threw just under 2700 innings while allowing 3.43 earned runs per nine. He won 163 games, struck out 2560 hitters and threw 17 complete games. He had a 3.41 ERA over 100 1/3 career postseason frames — highlighted by the aforementioned 2008 run to a title and World Series MVP. MLBTR congratulates Hamels on a fantastic career and wishes him the best in retirement.
Image courtesy of USA Today Sports.