The Diamondbacks acquired outfielder Tommy Pham and cash considerations from the Mets. New York received minor league infielder Jeremy Rodriguez in return. The Mets are reportedly paying down half the money that remains on Pham's deal.
Pham got off to a relatively slow start after signing with the Mets over the offseason. He hit only .196/.283/.348 through the end of April, leading to some speculation the Mets could cut into his playing time. The veteran put that behind him and has been one of the league's better hitters since the start of May.
Over the past three months, the 35-year-old is hitting .286/.365/.503. He's up to a .268/.348/.472 line in 264 plate appearances overall. Pham has connected on 10 home runs, walked at a strong 11% clip and kept his strikeouts to a decent 21.2% rate. It's easily his best offensive showing in four years, more or less a return to his peak form.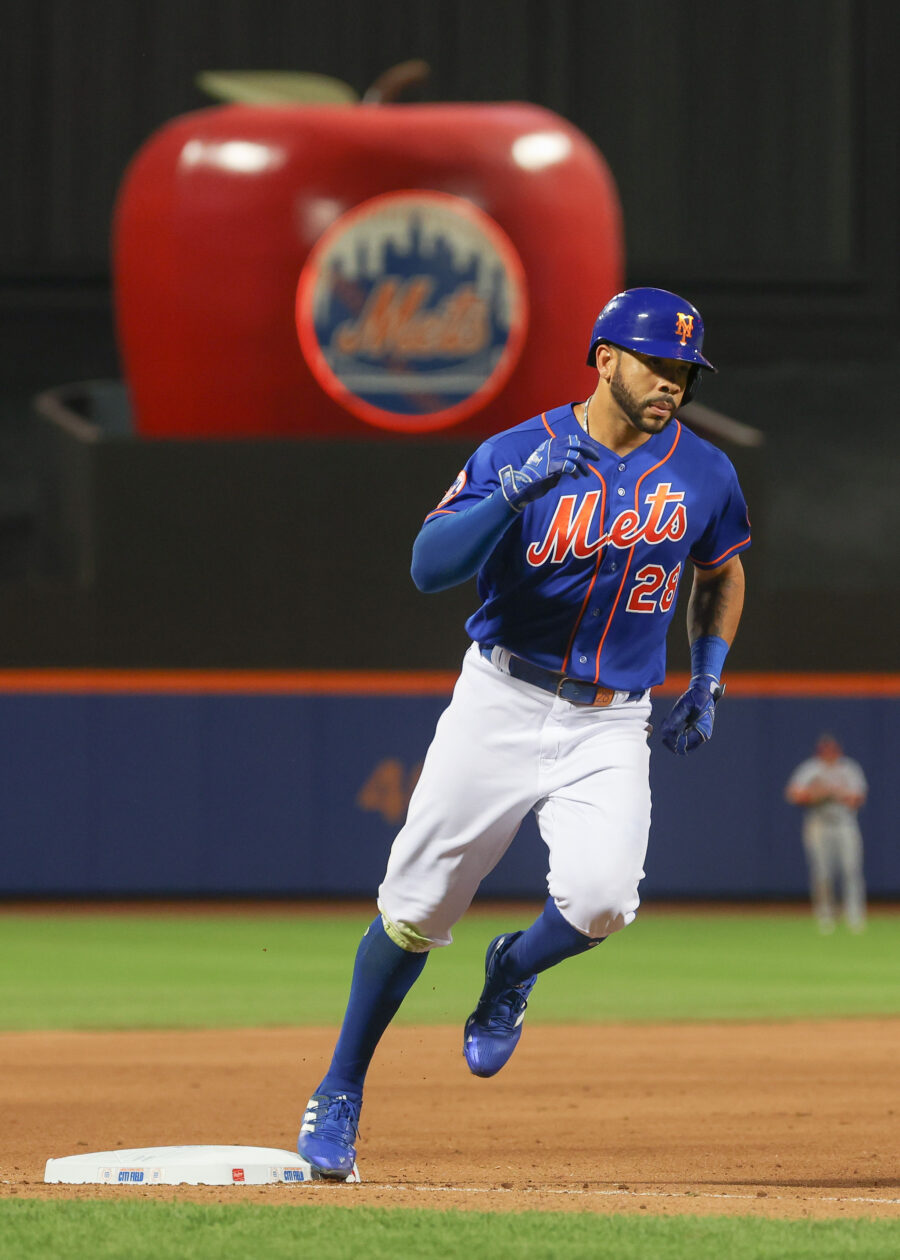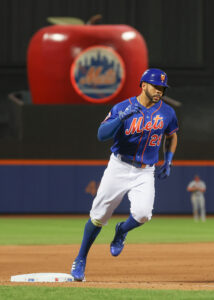 A right-handed hitter, Pham has done the bulk of his damage against left-handed pitching through the course of his career. He has had more balanced results in 2023, posting a .255/.339/.532 line versus southpaws and a .277/.355/.431 showing against right-handed pitching. That kind of production fits well in the middle of a batting order.
Pham's bat is his calling card. He has started five games in center field this year but is primarily a left fielder. Public metrics have pegged him as a slightly below-average defender for the past few seasons. It's been a similar story through 395 2/3 innings this year.
The Mets have dramatically reshaped the roster within the past week. They've been expected to listen to offers on rentals, but the magnitude of their sell-off has outstretched expectations. The deals of Max Scherzer and Justin Verlander represent a massive change in direction for the organization. Moving shorter-term role players like Pham is relatively small in comparison.
Pham received a $1MM signing bonus and is playing this season on a $5MM salary. He's due roughly $1.64MM from now through the end of the season, with each club picking up around $800K. He'll tack on a good chunk more in incentives. Pham has already triggered $400K in bonuses and will earn another $200K for every 25 plate appearances between 275 and 450.
Arizona has a number of young outfielders at the major league level. Corbin Carroll, Alek Thomas and Jake McCarthy all hit from the left side. Thomas hasn't produced much offensively in his career, while McCarthy has slumped to a .251/.326/.346 line through 75 games after a promising 2022 campaign. Arizona brought in Kyle Lewis and Lourdes Gurriel Jr. in offseason trades to balance the outfield. Lewis has spent most of his time in Triple-A; Gurriel got off to a torrid start in the desert but has just a .180/.225/.337 line since the beginning of June.
The Pham acquisition presumably pushes Gurriel into more of a bench/designated hitter role. The D-Backs have rotated a number of players through the DH spot to keep them fresh throughout the season.
Rodriguez is a 17-year-old infielder from the Dominican Republic. The Snakes signed him for $1.25MM just a few months ago. Ben Badler of Baseball America praised his left-handed swing and infield actions in reviewing Arizona's international signing class. Rodriguez is nowhere close to the majors but resents another upside lottery play for New York, a similar mold to the two players they acquired from the Marlins for David Robertson last week.
Andy Martino of SNY first reported the Diamondbacks were acquiring Pham. Joel Sherman of the New York Post reported the Mets would get Rodriguez in return. Tim Britton of the Athletic reported the cash considerations.
Image courtesy of USA Today Sports.